Gerry Adams' brother, Liam, found guilty of raping his daughter
Former IRA commander repeatedly abused Aine Adams when she was aged between 5 and 9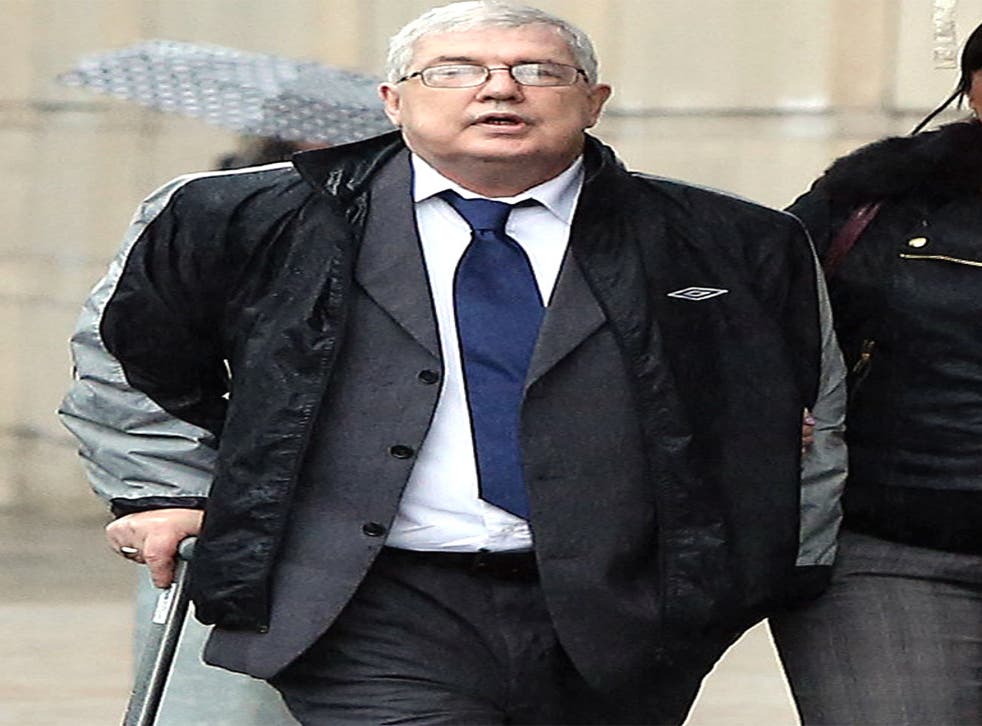 The younger brother of Sinn Fein President Gerry Adams has been convicted of raping and repeatedly abusing his daughter as a child. Liam Adams, 58, is a former member of Sinn Fein and a one-time IRA commander.
He was found guilty by a jury of 10 offences committed against his daughter Aine, who waived her right to anonymity. She was aged between five and nine at the time of the offences, which date back more than 30 years.
Adams, who was tried in Belfast, will be sentenced later. He had denied all the charges. The revelation of the abuse came as a huge shock and embarrassment to Gerry Adams and his party when it was revealed four years ago. It emerged at the same time that his late father, Gerry Adams senior, had also abused family members.
The Sinn Fein President admitted at the time that he had known of abuses for some years, but said he had confronted his brother and warned his family and youth organisations about the activities of him and his father.
While he was accused of being slow in reporting the abuse, there have since been few signs that his political standing has been damaged. In Northern Ireland Sinn Fein remains the second largest party.
South of the border it has grown to become one of the leading opposition parties, an opinion poll this week placing it only three points behind the largest party in the governing coalition. Mr Adams is the second most popular party leader, within two points of Prime Minister Enda Kenny.
Liam Adams was arrested in the Republic and sent north after losing a battle against extradition, arguing that he would not get a fair trial in Belfast. Aine Adams testified she recalled being raped by her father while her mother was in hospital giving birth. She said on another occasion she was raped as her brother slept in bed beside her.
In a statement read outside the court by a police officer, Ms Adams said: "I do not see this verdict as a victory or a celebration, as it has taken its toll and has caused hurt, heartache and anguish for all those involved. I can now begin my life at 40 and lay to rest the memory of the five-year-old girl who was abused."
The shock of the revelations was particularly great because the Adams family had for generations been regarded as one of the mainstays of Belfast republicanism. In an interview, Gerry Adams said that his father had "carried out physical, psychological, emotional and sexual abuse."
He added that after this emerged the family made sure no child was left alone with him until he died. He said his father "ended up dying a very, very lonely old man".
In the witness box Liam Adams strongly denied all the charges he faced. He initially denied having been confronted by his brother and other family members about abuse, but late changed his story.
He explained in court that his father had always warned him to not to speak about his brother, adding: "You don't talk about Gerry in the barracks, to the soldiers at the time, to the police, even in social gatherings as you got older. You didn't talk about Gerry Adams full stop."
Register for free to continue reading
Registration is a free and easy way to support our truly independent journalism
By registering, you will also enjoy limited access to Premium articles, exclusive newsletters, commenting, and virtual events with our leading journalists
Already have an account? sign in
Register for free to continue reading
Registration is a free and easy way to support our truly independent journalism
By registering, you will also enjoy limited access to Premium articles, exclusive newsletters, commenting, and virtual events with our leading journalists
Already have an account? sign in