Glasgow bin lorry crash: Driver refuses to apologise after being accused of telling 'pack of lies' about blackouts
Henry Clarke has refused to say sorry at an inquiry into the tragedy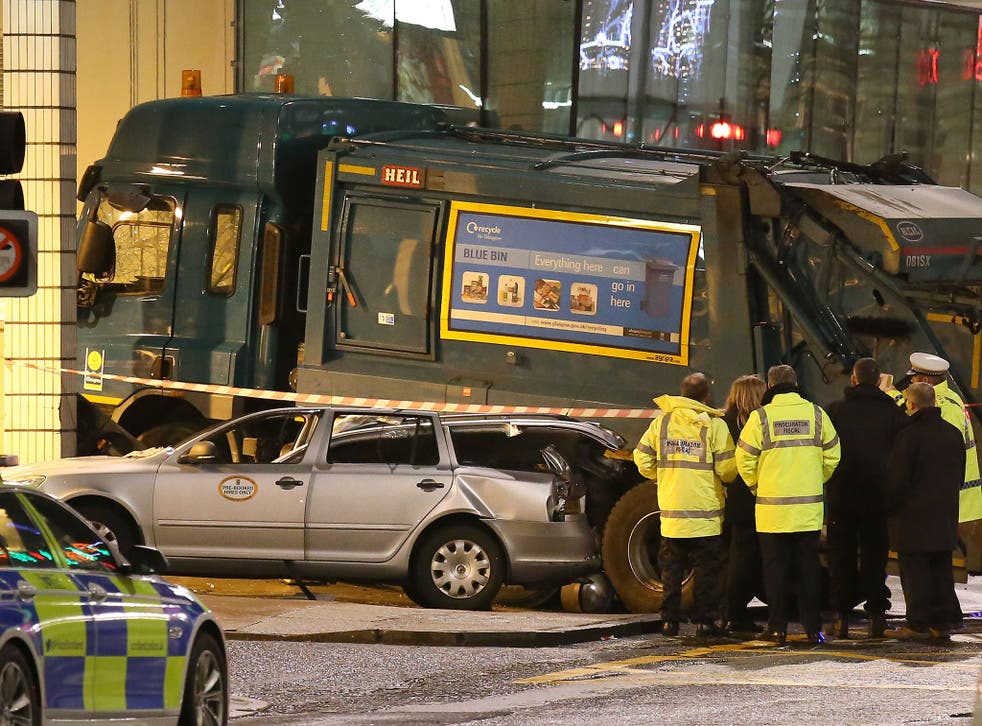 The driver of the bin lorry which killed six pedestrians when it crashed in Glasgow city centre just before Christmas has refused to say sorry and been accused of telling a "pack of lies" about his history of blackouts.
Henry Clarke, who blacked out at the wheel before it crashed through a crowd of Christmas shoppers on 22 December last year, has refused to say sorry at an inquiry into the tragedy for "lies" he told about his health.
He also refused to answer any specific questions about his medical or employment history as he faces a possible private prosecution.
Dorothy Bain QC accused him of showing "reckless indifference" by not disclosing earlier fainting episodes.
Glasgow lorry crash

Show all 17
The inquiry has already heard Mr Clarke had blacked out at the wheel of the bin lorry when it veered out of control on Queen Street, killing six people and injuring 15 others.
It also heard he suffered an earlier blackout at the wheel of a stationary bus in 2010.
His history of dizziness and other ailments were not disclosed to his employers Glasgow City Council and the DVLA.
"You should never have been behind the wheel and you knew that," Bain told the Clark.
"You took a chance and it has taken the lives of six people. The difference is you had a choice."
The QC said it was "incredible and beyond belief" that Mr Clarke tried to get his licence back after the bin lorry tragedy.
The inquiry was adjourned until 9.30am on Tuesday.
An agreed statement of facts will be read before Sheriff Beckett then retires to consider the evidence led over the 23 days of the inquiry.
Register for free to continue reading
Registration is a free and easy way to support our truly independent journalism
By registering, you will also enjoy limited access to Premium articles, exclusive newsletters, commenting, and virtual events with our leading journalists
Already have an account? sign in
Register for free to continue reading
Registration is a free and easy way to support our truly independent journalism
By registering, you will also enjoy limited access to Premium articles, exclusive newsletters, commenting, and virtual events with our leading journalists
Already have an account? sign in