Grandfather drowned grandson in bath: Stewart Greene jailed for killing Alex Robinson
'This was not the product of mental illness, it was wholly your responsibility,' judge tells murderer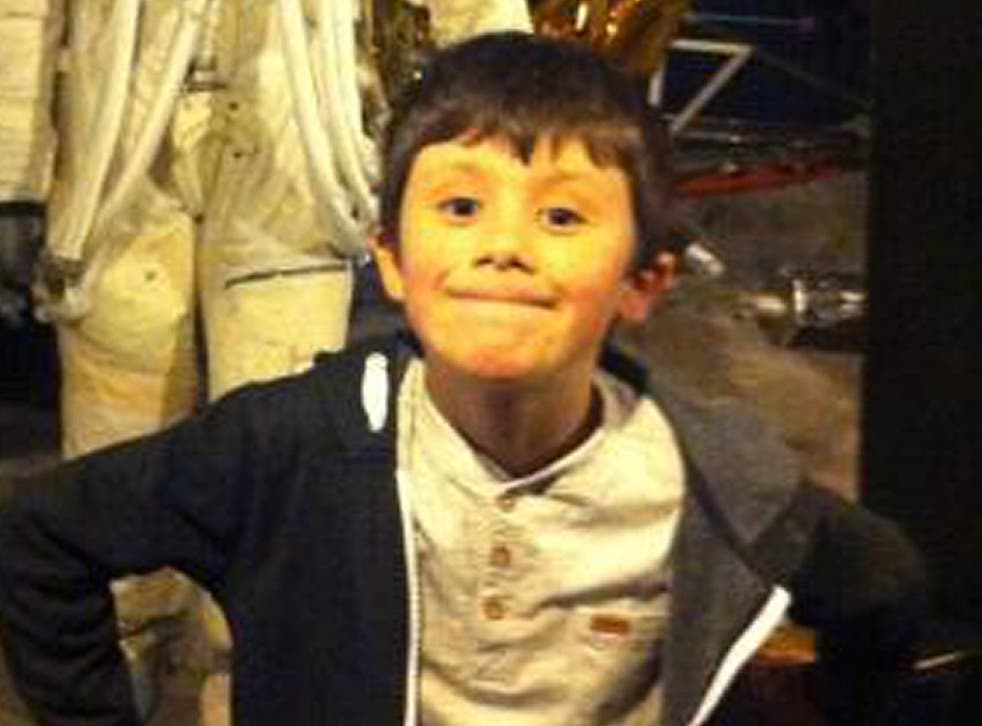 A "callous" and "selfish" man has been jailed for life after drowning his nine-year-old grandson in the bath.
Stewart Greene, 65, killed Alex Robinson at his Lincoln home two days before Christmas while members of the family went food shopping.
Greene, of Danes Court, Grimoldby, Lincolnshire, had claimed Alex's death was as a result of diminished responsibility and denied murder.
But he changed his plea eight days into his trial at Lincoln Crown Court and was today told he will serve at least 22 years behind bars.
Sentencing Greene, Judge Mrs Justice Thirlwall said: "The callousness cannot be overstated.
"During the course of this trial, you have sought to manipulate everyone in the court room.
"You manipulate people to get what you want.
"This was not the product of mental illness, it was wholly your responsibility."
She added it was a "terrible act".
"Your concern was for yourself, 'will I go to hospital?', 'I can't do prison'.
"You describe yourself as having been selfish all your life, of that there is not the slightest doubt."
The court heard Alex's mother Joanne Greene had left her son in the care of Stewart Greene while she went shopping for a turkey on December 23 last year.
The youngster, who was on the autistic spectrum and didn't like having water on his face, was playing on his XBox when he was left with Greene at the house in Pennell Street.
Greene then locked the doors, ran a bath "with both taps to fill the bath even more quickly", walked his grandson into the bathroom and drowned him.
The court heard he then rolled a cigarette and waited for the family to come home.
During the trial, prosecutor Michael Evans QC said Ms Greene returned to find her father sitting calmly on the settee.
According to the prosecutor, Greene told his daughter: "I've drowned Alex in the bath."
The court had previously heard Greene had been discharged from a psychiactric unit and hated the idea of living independently at accommodation arranged for him.
Giving evidence, Ms Greene said her father had a history of depression-type illness and had been admitted to a mental health unit earlier in the year.
She explained how, a month before Alex's death, she had pleaded with staff at a unit not to let him out.
She said this was because he did not like living independently, outside of residential centres, and had attacked people before, including trying to strangle a doctor, in attempts to stay as an inpatient.
Outside the court, Alex's father, John Robinson, 39, said: "I'm overwhelmed. We've come a long way, it's been very hard but we have justice for our little boy.
"I'll remember Alex as my lovely little boy. I'll never forget him. For me, he's always there anyway.
"It's been very hard. It was justice for my little boy and that's all we wanted from the start.
"He was lovely, bright, bubbly, intelligent, everything you could wish for."
A statement from the family added: "We would like to say thank you for all the support from well-wishers during what has been a very difficult period for us as a family, in order to get justice for Alex.
"We were privileged to have had Alex, if only for a short time.
"Nothing will ever make up for the loss of Alex and this has left a huge hole in our lives.
"Alex's sister has been left without her brother whom she idolised and we will continue to keep his memory alive in everything that we do. Shine bright, little boy."
DI Helen Evans, the senior investigating officer in the case, said: "To say I'm pleased with the result today would be the wrong turn of phrase because there are no winners in this case. However, I am satisfied that the right thing has happened and that the sentence imposed on Greene is a fitting one.
"What is stark in this case is the heartbreak and devastation that has been caused to one family. The sadness of losing Alex cannot be put into words and for that to have happened at the hands of his grandfather is more than one family should have to bear.
"This is a case that will stay with me for a very long time.
"I only hope that Alex's family can begin to repair and will continue to remember Alex now that this particular part of the process is over. Our thoughts and feelings are with them."
Press Association
Register for free to continue reading
Registration is a free and easy way to support our truly independent journalism
By registering, you will also enjoy limited access to Premium articles, exclusive newsletters, commenting, and virtual events with our leading journalists
Already have an account? sign in
Register for free to continue reading
Registration is a free and easy way to support our truly independent journalism
By registering, you will also enjoy limited access to Premium articles, exclusive newsletters, commenting, and virtual events with our leading journalists
Already have an account? sign in