Grandmother who dressed as a witch and terrorised her granddaughter gets three life sentences
Geneva Robinson pleaded guilty after running what prosecutors called a 'house of horrors'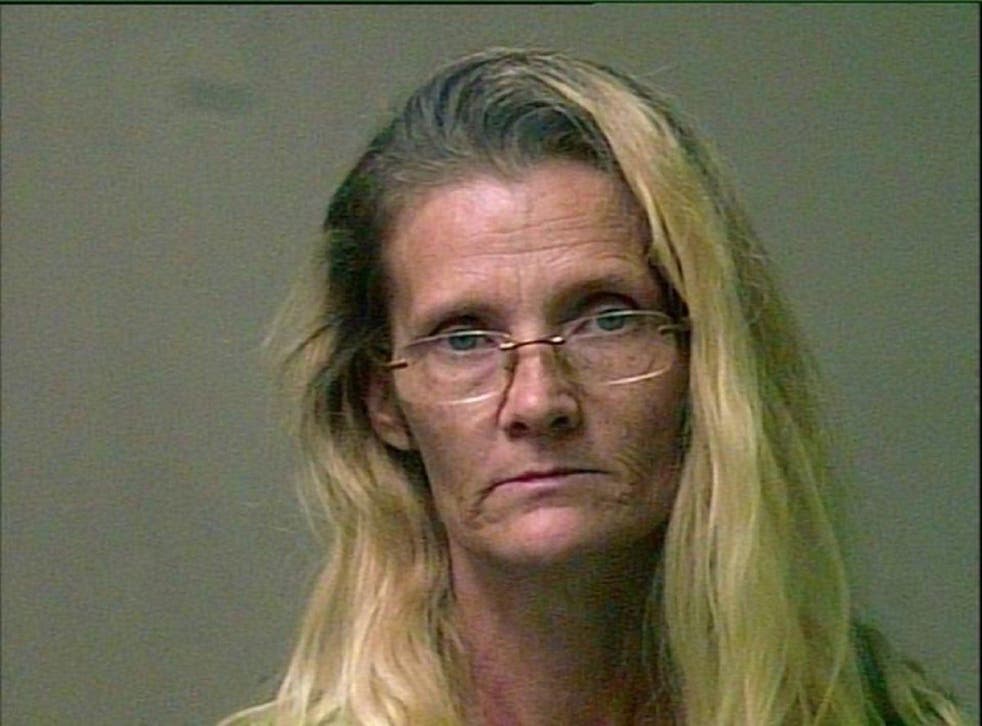 An Oklahoma grandmother was handed three life sentences after subjecting her granddaughter to horrific abuse including dressing as a witch to terrorise the seven-year-old.
Geneva Robinson pleaded guilty to child abuse and neglect charges after exposing the child to what prosecutors described as a "house of horrors".
The 51-year-old abused her granddaughter for more than a year, hitting her in the face, burning her with cigarettes and dressing up as "Nelda" the witch, the Oklahoma City court heard.
Her 33-year-old boyfriend Joshua Granger was also charged and sentenced to 30 years for his role in facilitating the abuse.
Prosecutors released footage of the abuse in which Robinson can be seen dressed as the witch dragging the child across the floor.
Robinson can be seen with green painted hands and dressed in long black robes with her hands around the girl's throat. At one point in the footage, she implies she is going to eat her.
Court documents also detail further abuse inflicted by Robinson on the child, including forcing her to sleep outside with the dogs, whipping her and pinching her with pliers.
The girl told detectives her grandmother would wear a mask and take her to the garage where she would be restrained, court documents report. They also detail how Robinson would use a pink dog leash to tie her up.
World news in pictures

Show all 50
"What she did was horrific and what she did will forever impact this child and her siblings," Assistant DA Merydith Easter said, according to The Oklahoman.
"She deserves the same amount of mercy that she showed this child, and that's none."