Grenfell Tower: Conman admits trying to swindle £12,500 from victims' fund by pretending his family had died in the fire
Anh Nhu Nguyen guilty of 'a despicable offence', says judge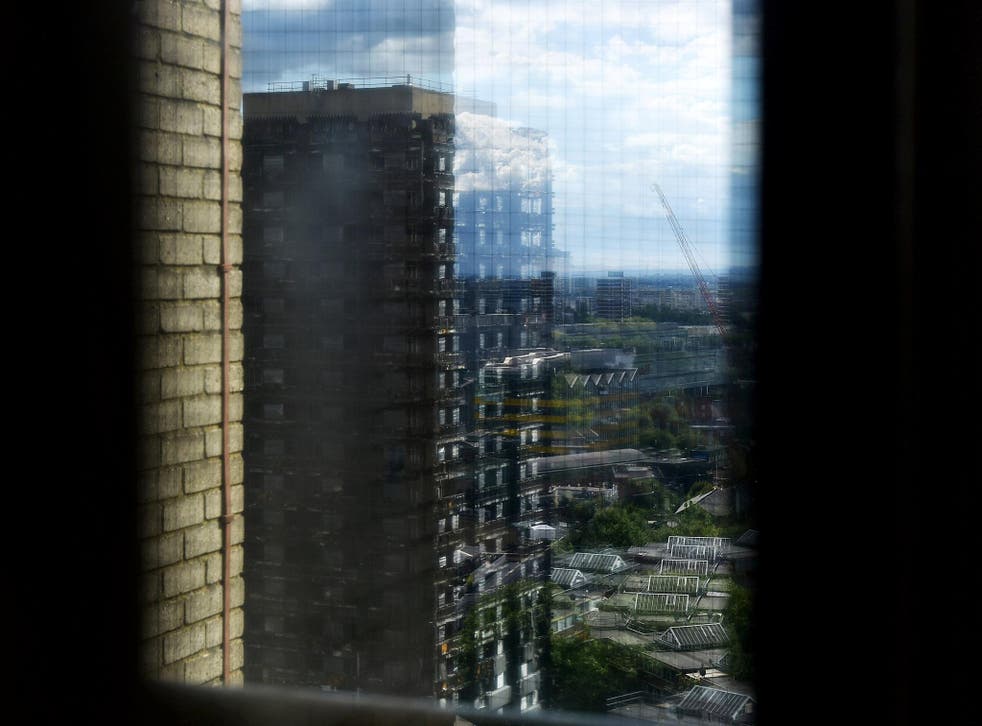 A serial conman has admitted pretending his family died in the Grenfell Tower fire to obtain around £12,500 meant for the victims.
Anh Nhu Nguyen claimed his wife and son were killed in the blaze at the North Kensington block on June 14 and shook the Prince of Wales' hand when he met survivors.
He posed as a victim of the disaster for almost two weeks and was given around £12,500 from charities and Kensington and Chelsea Council.
The 52-year-old, of Beckenham, south-east London, pleaded guilty at Southwark Crown Court on Thursday to two counts of fraud by false representation and one count of making an untrue statement for the purpose of obtaining a passport.
Nguyen showed no emotion as he entered his pleas through a translator.
He will be sentenced on 15 December.
More than 80 people were killed in the blaze which devastated the 24-storey building, leaving scores of others homeless.
Nguyen was given a hotel room, clothing, food, electrical items and money after posing as one of the survivors.
He was discovered to be a fake when he gave several different flat numbers, some of which did not exist and one where a real victim lived.
Judge Philip Bartle said at a previous hearing that there was a "contemptible element" to the fraud.
He added: "The background to this case is one which has received national, if not international, news coverage. Because on 14 June a fire broke out in Grenfell Tower and a very large number of people died in that fire.
"It has received enormous coverage, there is an inquiry and the ramifications for those people who are genuinely affected by this awful tragedy are very considerable indeed.
"This defendant has engaged in what the court can only describe as, if he pleads guilty, a despicable offence – namely claiming that he and his family lived in Grenfell Tower and that his wife and son died in it. As a result of which he received goods or money to the value of £12,500.
"Money which would otherwise have gone to the people who were genuinely affected by this appalling tragedy."
In Pictures: Grenfell Tower after the fire

Show all 51
He continued: "This defendant succeeded in achieving money out of the misery and tragedy of people who, unlike this defendant if he pleads guilty, genuinely suffered by this terrible fire."
Nguyen was born in Vietnam, has been in the UK since the 1980s, is a British citizen and has 17 aliases.
He has 28 previous convictions for 56 offences spanning more than 30 years, including theft, dishonest offences, arson and grievous bodily harm.
Judge Bartle added: "It's an appalling record and one which in my judgment is an aggravating factor."
Nguyen went to Westway Sports Centre four days after the blaze, claiming he lived in the block and that his family had died in the fire.
How the Grenfell Tower fire happened, explained
Prosecutor Jonathan Polnay previously said: "This defendant attended Westway Sports Centre, which was set up to assist those who have lost property and family.
"This defendant attended on 18 June, gave his name, date of birth and said he lived at flat 17.
"He said he lost his wife, child and all his worldly possessions – he was given £100 cash and signed for it on that basis.
"He attended the following day and was given £260, then given accommodation at Holiday Inn Express, the current bill just under £2,000.
"On 21 June he applied for £5,000 and gave his address as flat 18 Grenfell Tower, but there is no flat 17 or 18.
"He then gave another address of another flat, there are other people who live in that flat who have confirmed that.
"Police officers were assigned because he was treated as a victim and when questioned in detail this fraud unravelled."
The family of the victim who lived at one of the addresses was caused "significant distress" after being questioned by police as a result of the fraud.
PA