Grenfell Tower fire: Met Police may press manslaughter charges, which could see individuals jailed
Officers have identified 336 different organisations with 'varying degrees of involvement' as part of tower's construction, refurbishment and management strands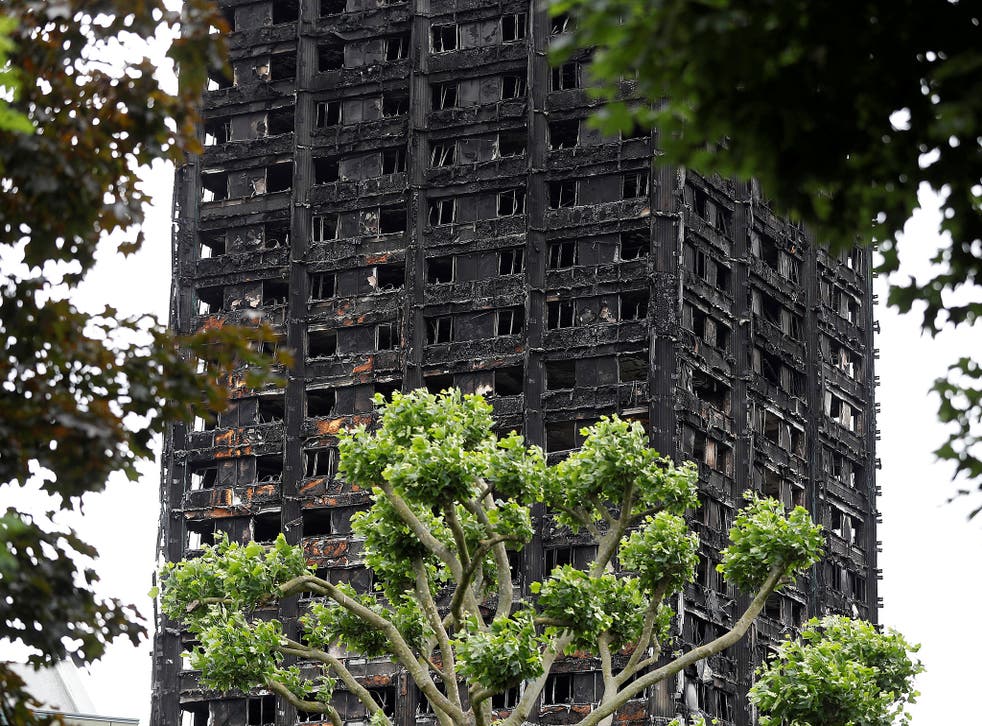 Police investigating the Grenfell Tower fire say they may press individual manslaughter charges – which could see those responsible for the disaster jailed.
Officers said charges relating to fraud, misconduct, health and safety breaches and breaches of fire safety regulations were also a possibility in relation to the blaze in June.
At a briefing on Tuesday, Det Ch Supt Matt Bonner told reporters: "This isn't to be taken as indication that there is any evidence that we have found that would support these types of offences … we will keep an open mind, gather the material that exists and then make decisions once we have had an opportunity to fully review everything."
The police are also probing eight cases of fraud involving people who claimed money after the disaster and four possible thefts from flats on the lower levels of the Tower while it was under 24-hour security, according to a spokesperson.
Officers now believe the death toll from the fire "may come down a little bit" from the current estimate of around 80, due to the recoveries made from the tower, the number of identifications made and video evidence from the night.
Commander Stuart Cundy said the progress made in terms of recovering remains was "much higher" than he had expected three months ago. Some 60 of the estimated 80 people killed in the fire have been formally identified, he said, adding that the exact figure would not be known until the investigation was complete.
CCTV viewed by police showed that 240 people left the tower between midnight and 8am on the night of the fire. But, he said, there could still be people with no social or family connection outside of the tower, and not on any official lists, who therefore could still be within the high-rise. He declined to put a number on how many the death count could fall by.
In Pictures: Grenfell Tower after the fire

Show all 51
Police have also seized 31 million documents and 2,500 exhibits as part of their investigation so far, as well as identifying 336 different organisations with "varying degrees of involvement" as part of the construction, refurbishment and management strands.
A fourth strand of the investigation is looking at the emergency response to the fire, with some 340 body-worn clips from emergency services personnel on the night having been documented and downloaded.
Forensic examination of the tower will run into the new year, followed by laboratory testing, police said.
PA contributed to this report
Register for free to continue reading
Registration is a free and easy way to support our truly independent journalism
By registering, you will also enjoy limited access to Premium articles, exclusive newsletters, commenting, and virtual events with our leading journalists
Already have an account? sign in