Greville Janner: Connection between DPP and Lord's QC son raises questions over decision not to prosecute him over sex abuse allegations
CPS condemned decision to not prosecute Lord Janner as 'wrong'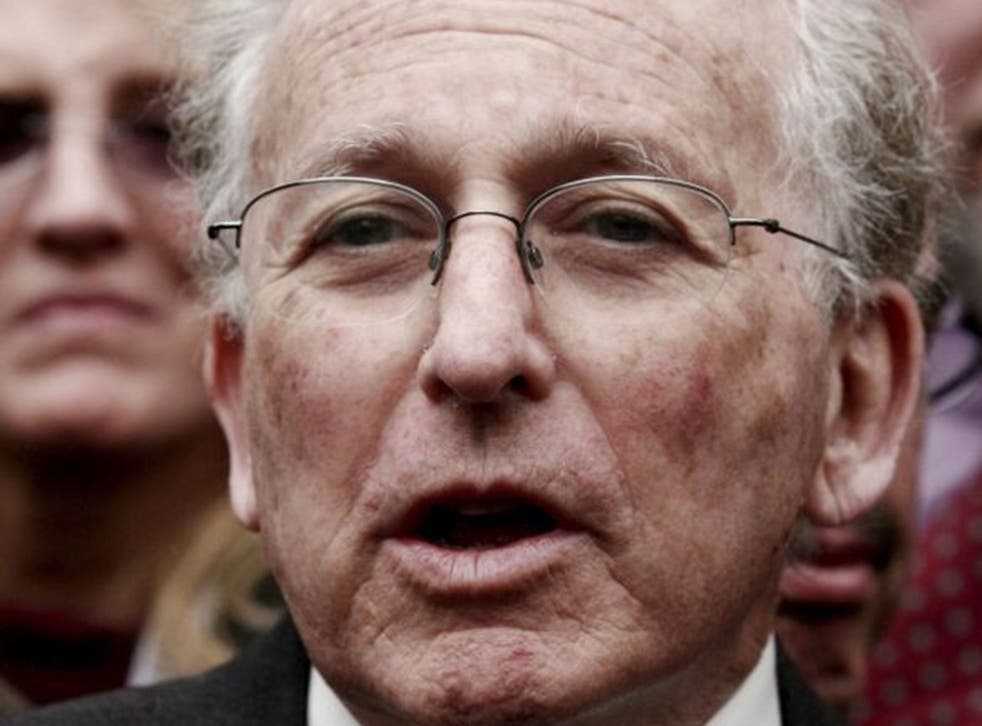 A decision to not call Lord Janner to stand trial over child sex abuse allegations has been questioned after it emerged that his son worked in the same law chambers as a legal adviser to the director of public prosecutions.
The link was uncovered by The Times who found that Alison Saunders, DPP, consulted a barrister who has worked in the same chambers as the Labour peer's son Daniel Janner before deciding that it was not in the public interest to prosecute him.
The involvement of Neil Moore, who until late last year shared premises with the QC at 23 Essex Street chambers, was raised with Mrs Saunders by senior police officers, The Times added.
However, the CPS said the decision to not prosecute was made by the DPP alone and that Mr Moore had informed her that he had been in chambers with Greville Janner's son before discussing the case, according to the newspaper.
A CPS spokesman said Mr Moore had not spoken to Mr Janner, a criminal defence barrister, for two years and added that Mr Moore had acted properly at all times and there should be no questions over his integrity.
Lord Janner, 86, was excused by the Crown Prosecution Service from being questioned over "some of the most serious sexual crimes imaginable" due to the "severity" of his dementia. He has also been suspended by the Labour Party.
He would have been charged with 14 indecent assaults on a male under 16 between 1969 and 1988; two indecent assaults between 1984 and 1988; four counts of buggery of a male under 16 between 1972 and 1987; and two counts of buggery between 1977 and 1988.
Mrs Saunders announced last week that, with "deep regret", he should not be charged because he was unfit to stand trial.
She overruled one of the country's leading experts in child abuse, Eleanor Laws, QC, who said he could be charged with 22 offences against nine alleged victims from children's care homes in Leicestershire between the 1960s and 1980s.
A number of the alleged victims in the Janner case are considering lodging civil claims and some are also planning to appeal against Mrs Saunders' decision.
Lord Janner's family said he "is entirely innocent of any wrongdoing" and the police, who said there was enough evidence to bring charges in relation to at least nine people, condemned the CPS decision as "wrong".
Register for free to continue reading
Registration is a free and easy way to support our truly independent journalism
By registering, you will also enjoy limited access to Premium articles, exclusive newsletters, commenting, and virtual events with our leading journalists
Already have an account? sign in