'He seemed normal': Neighbours in shock over exposure of Newcastle grooming gangs
Gang used terraced homes and flat in city's West End to abuse girls at 'sex parties'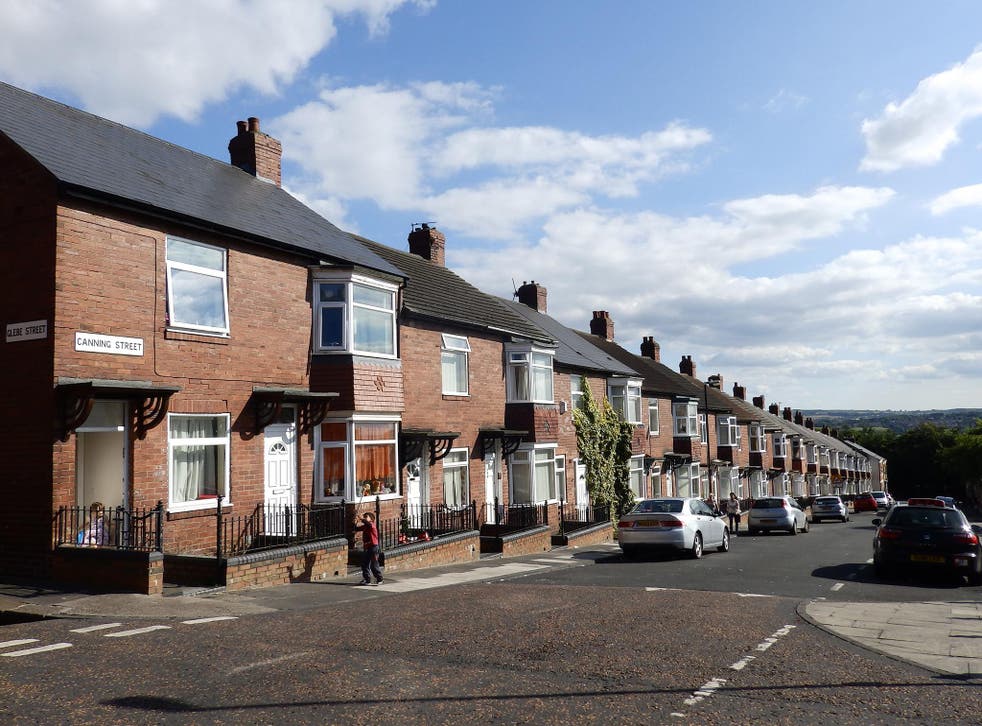 Newcastle's West End is buzzing on a sunny afternoon as shoppers dart in and out of an eclectic mix of Asian food stores, pawn brokers and salons while families stroll in the sunshine.
A little girl runs past and disappears around a corner before being dragged back by her panicked mother.
"What did I tell you about running away on the Westgate Road," she admonishes. "It's not safe in these streets."
The district is the nucleus of a grooming gang that abused more than 100 girls and young women at "sex parties" where they were drugged and assaulted in unassuming terraced houses stretching either side of the high street.
The girl had unwittingly run into Strathmore Crescent, the former home of 35-year-old rapist Saiful Islam, one of 18 abusers convicted as part of a three-year police investigation into sexual exploitation.
Accomplice Yassar Hussain, 28, used his home in the next street over to be used for the so-called "sessions" and has been jailed for the offence, as well as witness intimidation and assault after he told a young girl "everybody wanted her six feet under".
"I knew him to say hello to, he seemed normal to look at," says a woman who lives nearby. "I think they sold drugs but we didn't hear anything else."
Like many locals met by The Independent, she was angry at the secrecy surrounding the police investigation – codenamed Operation Shelter – because of reporting restrictions since the start of trials in 2015.
"They protect the paedophiles but what are they doing for these kids?" she asks, pointing at children playing in a nearby park. "What's being done for them?"
Some neighbours are suspicious of the police operation, either because they believe officers had "covered up" the abuse until Wednesday's verdicts, or because they think they are prejudiced against the Pakistani and Bangladeshi communities where most of the convicts originated.
"I think most people are angry that they used a child rapist to catch them," says a man washing his car, referring to the recruitment of an informant known as XY who was paid almost £10,000.
"If they knew people were up to something, why couldn't they use some other kind of surveillance? It's common sense."
Northumbria Police have defended using the sex offender, whose evidence was dismissed in court, saying he was told not to attend "sex parties" and did not commit any crimes while providing valuable intelligence on the gang's movements.
Ken Macdonald on Newcastle sex ring: "This is a profoundly racist crime"
Ian Horsfall, a 56-year-old who has lived in Newcastle's West End for his whole life, is cursing himself for not reporting suspicious activity he now believes was linked to the grooming to police.
"I used to see big groups of young girls, aged maybe 12 to 15, coming up and down the road arguing and drunk," he recalls.
"Guys would drive up and down the road and if they saw a young woman, they'd pull over and stop.
"You'd hear them asking 'do you want a lift, love?' but they'd speed off when I got close.
"I wish I'd taken the registration, I should have called the police."
Mr Horsfall remembers seeing police breaking down the door of a nearby house belonging to one of the abusers during raids that started in 2014.
"At the time I hadn't a clue why," he adds. "There were rumours that a paedophile lived there but we didn't know until now."
Using cars to target vulnerable girls on the street was one of several tactics used by abusers including Islam, who raped a drunk teenager picked up from outside a supermarket.
The court heard he told his wife he was going "fishing" and claimed to be offering the 15-year-old girl a warm seat in his car on a bitter night before buying her Malibu and taking her to a house used by friends to abuse their victims.
Other members of the gang met targets through social media or other girls, contacting them day and night to urge them to come to "chill" or join "sessions" where they would be given drugs and alcohol.
Some victims were coerced into sex using violence, threats and money, while others were incapacitated and woke to find themselves being raped.
One location of the so-called sex parties was a top floor flat in Todds Nook, where one teenager was raped three times by 42-year-old Eisa Mousavi.
A man drinking tea at the bottom of the tower block says he has heard nothing of the abuse during his 16 years living in the flats.
"Newcastle is a good city," John says. "If it can happen here, it can happen anywhere."
Greg Stone, a local councillor, recalls what appeared to be isolated cases of sexual exploitation being raised since around 2007, but says the scale of the abuse did not become clear until Operation Sanctuary at the start of 2014.
It has so far identified more than 700 potential victims across Northumberland and Tyne and Wear and resulted in over 400 arrests, with more expected as women and girls continue to come forward on dedicated helplines.
"Some of these girls were children in care and that's clearly a concern for the council," says Mr Stone, from the opposition Liberal Democrats.
"The West End has a high population of ethnic minorities and also of long-term disadvantaged white communities…I suspect there often isn't a high level of family support and concern.
"There's also the question of how much of this was seen by other people, and how long it has been going on for."
The same is being asked across Newcastle, where the scandal is simmering below the surface of apparent normality, dominating conversations at the city's shop counters, street corners and bus stops.
Mr Stone says that as local communities recover from their shock and work to stamp out the attitudes underpinning the abuse, it is time for nationwide action to ensure the exploitation uncovered in Rotherham, Rochdale, Oxford and now Newcastle are not repeated.
"There needs to be a national approach," he adds. "This is happening in too many places for it to be down to local circumstances.
"Lessons need to be learnt so it can't happen again."
Register for free to continue reading
Registration is a free and easy way to support our truly independent journalism
By registering, you will also enjoy limited access to Premium articles, exclusive newsletters, commenting, and virtual events with our leading journalists
Already have an account? sign in