Gun attack reported on police station in County Fermanagh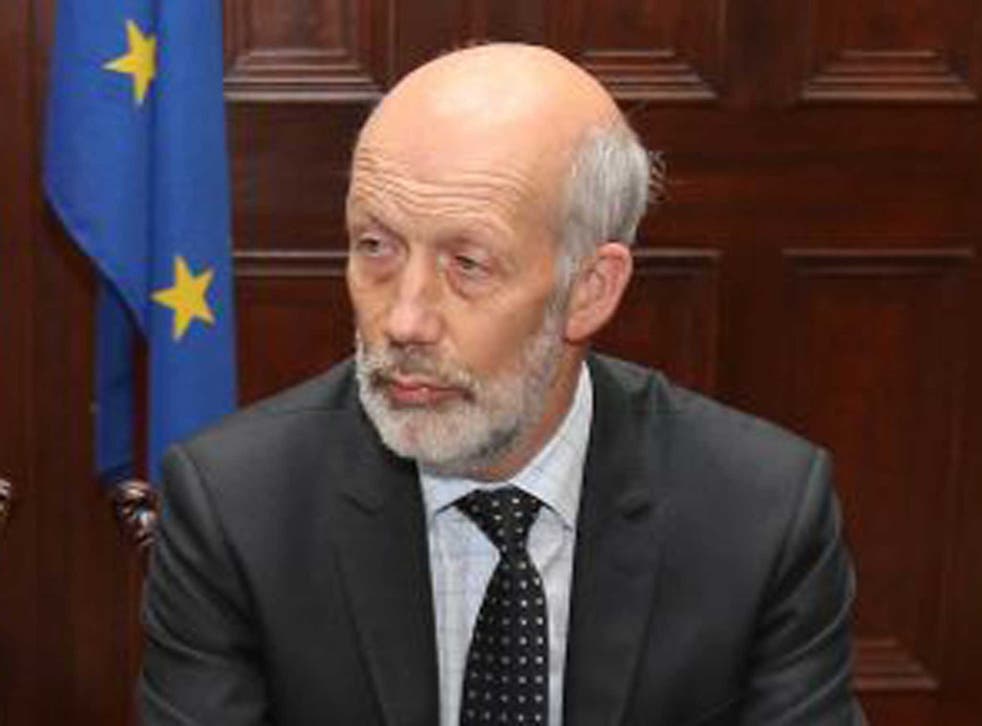 A gun attack has been carried out on a police station in Northern Ireland, Assembly members have said.
The reported incident happened in Lisnaskea in Co Fermanagh. Ulster Unionist MLA for Fermanagh and South Tyrone Tom Elliott said there had been no injuries.
While there has not yet been official confirmation of the shooting from the Police Service of Northern Ireland (PSNI), the Stormont Executive tweeted the reaction of Justice Minister David Ford:
"Those who tried to kill police officers in Lisnaskea are to be condemned," he said.
"They have nothing positive to offer."
Such an attack would likely have been committed by dissident republicans opposed to the peace process.
The attack was reported as crucial late night political talks aimed at resolving outstanding peace process issues continued in Belfast.
The Irish Republic's deputy prime minister Tanaiste Eamon Gilmore said the incident in Lisnaskea was a "deplorable attack by terrorists".
"The PSNI is our partner in the fight against terrorism and the Gardai will be making determined efforts to bring the perpetrators of this vile attack to justice, together with the PSNI," he said.
"People in our communities know this is wrong and believe that an attack on one of us is an attack on all who support peace and the rule of law. Our best response is to support our police services and to make sure that democratic politics works for the good of all our communities."
Former UUP leader Mr Elliott said: "I unreservedly condemn the attack on Lisnaskea police station and am thankful that PSNI officers and civilians weren't injured or killed in this ruthless act of terrorism.
"Once again republican terrorists have shown that they have nothing to offer the people of Northern Ireland, but pain and suffering. They are driven by warped ideology and bloodlust."
Republican extremists have ramped up their actions in recent weeks with a series of bomb bids and gun attacks on police.
PA
Register for free to continue reading
Registration is a free and easy way to support our truly independent journalism
By registering, you will also enjoy limited access to Premium articles, exclusive newsletters, commenting, and virtual events with our leading journalists
Already have an account? sign in