Hacker loses latest extradition battle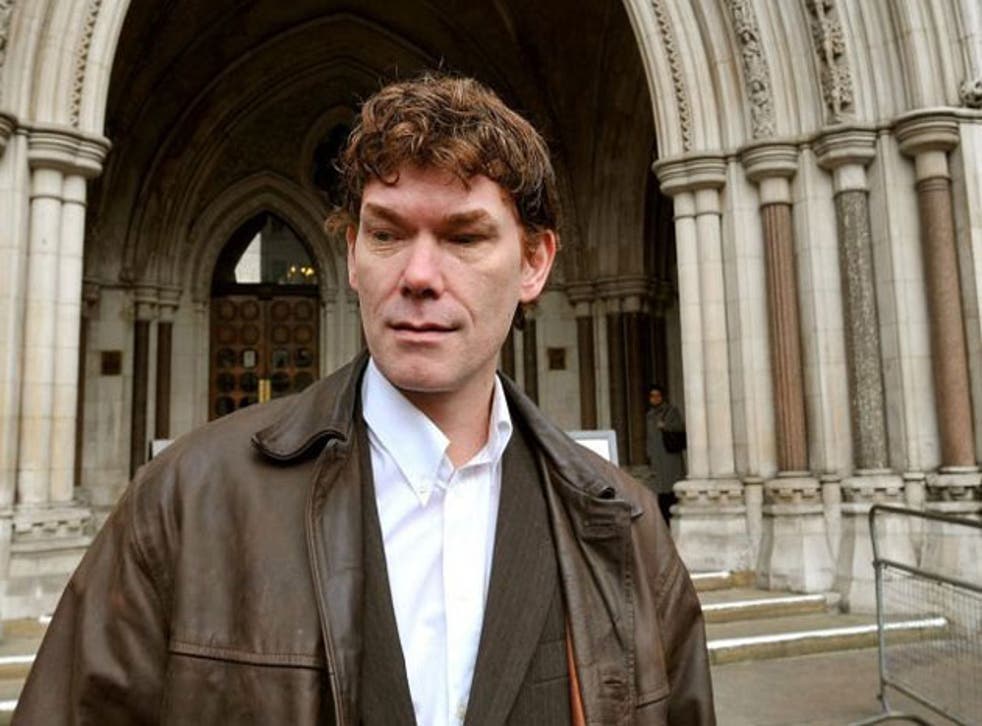 Computer hacker Gary McKinnon lost the latest round of his fight against extradition to the US today when British prosecutors refused to bring charges against him.
Mr McKinnon, 42, from Wood Green, north London, is accused of sabotaging vital American military systems after the 9/11 terror attacks.
His lawyers appealed for him to be prosecuted in Britain on lesser charges, but the Crown Prosecution Service (CPS) rejected their request today.
Mr McKinnon insists he was only looking for evidence of UFOs when he hacked into a series of US military networks in 2001 and 2002.
He has signed a statement accepting that his hacking constituted an offence under the UK's Computer Misuse Act 1990.
His supporters say he acted through "naivety" as a result of suffering from Asperger's Syndrome - a form of autism - and should not be considered a criminal.
But the US military alleges that he caused 800,000 dollars (£550,000) worth of damage and left 300 computers at a US Navy weapons station unusable immediately after the September 11 atrocities.
Mr McKinnon's legal team hoped to avoid his extradition by having him prosecuted in the UK, and made a formal request for this to director of public prosecutions Keir Starmer in December.
The CPS said today it found enough evidence to bring charges against the hacker under the Computer Misuse Act for obtaining "unauthorised access with intent".
But Alison Saunders, head of the CPS organised crime division, said: "The evidence we have does not come near to reflecting the criminality that is alleged by the American authorities."
The CPS noted that its guidelines said a defendant's guilty plea should be accepted only if prosecutors thought the court could pass a sentence matching the seriousness of the offending.
It ruled that the pleas offered by Mr McKinnon did not allow the courts this option.
Mrs Saunders said: "These were not random experiments in computer hacking, but a deliberate effort to breach US defence systems at a critical time which caused well-documented damage.
"They may have been conducted from Mr McKinnon's home computer - and in that sense there is a UK link - but the target and the damage were transatlantic."
The CPS also decided that the case was best prosecuted in the US.
Mrs Saunders said: "The facts have remained the same.
"The bulk of the evidence is located in the United States, the activity was directed against the military infrastructure of the United States, the investigation commenced in the United States and was ongoing, and there are a large number of witnesses, most of whom are located in the United States."
The CPS said it did not consider Mr McKinnon's Asperger's Syndrome, which was diagnosed only last August.
Glasgow-born Mr McKinnon is accused by the US of "the biggest military computer hack of all time".
He allegedly hacked into 53 US Army computers and 26 US Navy computers, including those at US Naval Weapons Station Earle in New Jersey, which is responsible for replenishing munitions and supplies for the Atlantic fleet.
He is also accused of hacking into 16 Nasa computers, one US Department of Defence computer and one machine belonging to the US Air Force.
Mr McKinnon was caught in 2002 as he tried to download a grainy black and white photograph which he believed was an alien spacecraft from a Nasa computer housed in the Johnson Space Centre in Houston, Texas.
He was easily traced by the authorities because he used his own email address.
Today's decision by the CPS will not end Mr McKinnon's legal battle against being sent to America to face trial.
Last month the High Court gave him permission to seek judicial review of Home Secretary Jacqui Smith's decision that his extradition should go ahead.
His lawyers said today: "Mr McKinnon will still remain in the United Kingdom as the judicial review proceedings against the Secretary of State remain outstanding, and we are hopeful that those proceedings will be successful."
The hacker's mother, Janis Sharp, said she was heartbroken at the "lack of compassion" shown towards her son.
She said: "We've suffered an agonising seven years which has ruined the lives and health of my family.
"Somebody, somewhere, please wake up and realise the extradition of even one vulnerable person cannot be a price worth paying to save the US government's embarrassment.
"Our last hope now lies with the judges hearing the judicial review."
Register for free to continue reading
Registration is a free and easy way to support our truly independent journalism
By registering, you will also enjoy limited access to Premium articles, exclusive newsletters, commenting, and virtual events with our leading journalists
Already have an account? sign in
Register for free to continue reading
Registration is a free and easy way to support our truly independent journalism
By registering, you will also enjoy limited access to Premium articles, exclusive newsletters, commenting, and virtual events with our leading journalists
Already have an account? sign in