Haroon Ahmed: Violent criminal claims he escaped prison 'to test out the security'
The Independent revealed that Mr Ahmed was on the run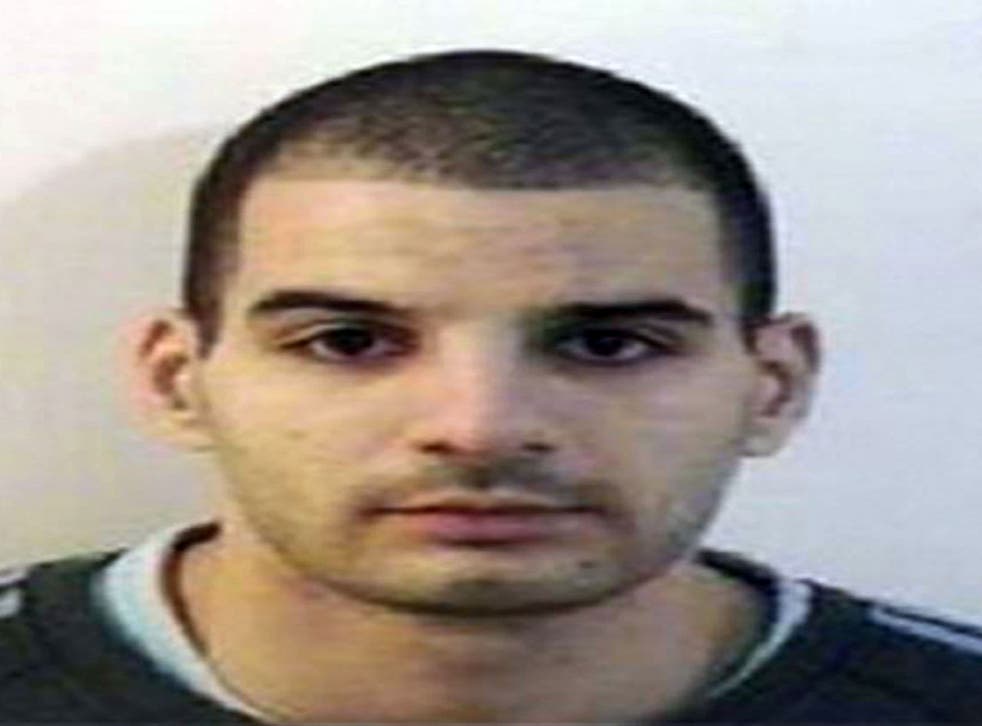 A violent criminal who escaped from a high-security prison by leaving with visitors claimed he had "wanted to test out the security" after he was tracked down to Spain.
The Independent disclosed on Saturday that Haroon Ahmed has been on the run from Dovegate prison in Staffordshire since he walked out of the main entrance.
The Sunday Mirror said he had fled to Marbella on the Costa del Sol, where he told the newspaper of the simplicity of his escape from the jail, which is run by the outsourcing giant Serco.
Ahmed said: "In my own mind I wanted to test out the security. I thought 'I'll give it a go'– and walked out of the door. That's how easy it was. I just kept on walking."
He added that he was worried for his safety if he returns to Britain and claimed his family was being harassed because of his escape.
Ahmed is receiving legal advice from JaCogLaw, a Marbella-based company which advises expatriates.
Its founder, Jason Coghlan, said: "My first advice is always to hand yourself in. But I also invite the governor to take some responsibility. I would invite him to step down over this. This young lad is in the process of being rehabilitated and they have failed in their duty of care to him.
"He was in custody because he was inherently dishonest, yet they have allowed him to walk out the front door. I want them and the governor to accept that failure."
Ahmed, who is from the Derby area, went missing on Wednesday afternoon, prompting a manhunt. Police advised the public not to approach him because of his violent conviction.
Ahmed had been behind bars since his conviction in 2008 for robbing a garage armed with a knife.
He is understood to have slipped away unnoticed during visiting hours despite being on the prison's "watch list". According to sources in the prison, he should have had three locked doors barring his escape, but he simply left Dovegate's visitors' area without being challenged.
The Sunday Mirror said it had informed police of Ahmed's whereabouts and the information had been handed to investigating officers.
Staffordshire Police said: "We are actively investigating all lines of inquiry at the moment. We cannot confirm or deny that he has fled to Spain."
Officers involved in the search arrested his brother, Majeed Ahmed, and have charged him with assisting a prisoner in escaping from prison. He has been released on bail to appear before magistrates in Burton on June 25.
Serco's director at Dovegate has said the company is taking the incident "extremely seriously" and is working with the police to identify "what went wrong and to address any failings".
The Prison Service has said escapes from custody are extremely rare but each is taken "incredibly seriously".
The escape came just hours before the publication of a report by the Chief Inspector of Prisons, Nick Hardwick, which raised concerns about "very tight" staffing levels at Dovegate. He said entire wings of the prison had been left unstaffed on occasions while inmates were out of their cells.
"We observed short periods when no staff were present on the units, even though a number of prisoners were unlocked," he wrote.
Register for free to continue reading
Registration is a free and easy way to support our truly independent journalism
By registering, you will also enjoy limited access to Premium articles, exclusive newsletters, commenting, and virtual events with our leading journalists
Already have an account? sign in
Register for free to continue reading
Registration is a free and easy way to support our truly independent journalism
By registering, you will also enjoy limited access to Premium articles, exclusive newsletters, commenting, and virtual events with our leading journalists
Already have an account? sign in