Harry Dunn's family says latest hit-and-run suspect absconded after Anne Sacoolas 'set dangerous precedent'
Uninsured driver Vytautas Kiminius killed veterinary nurse Rachel Radwell in head-on crash and fled UK after he was found guilty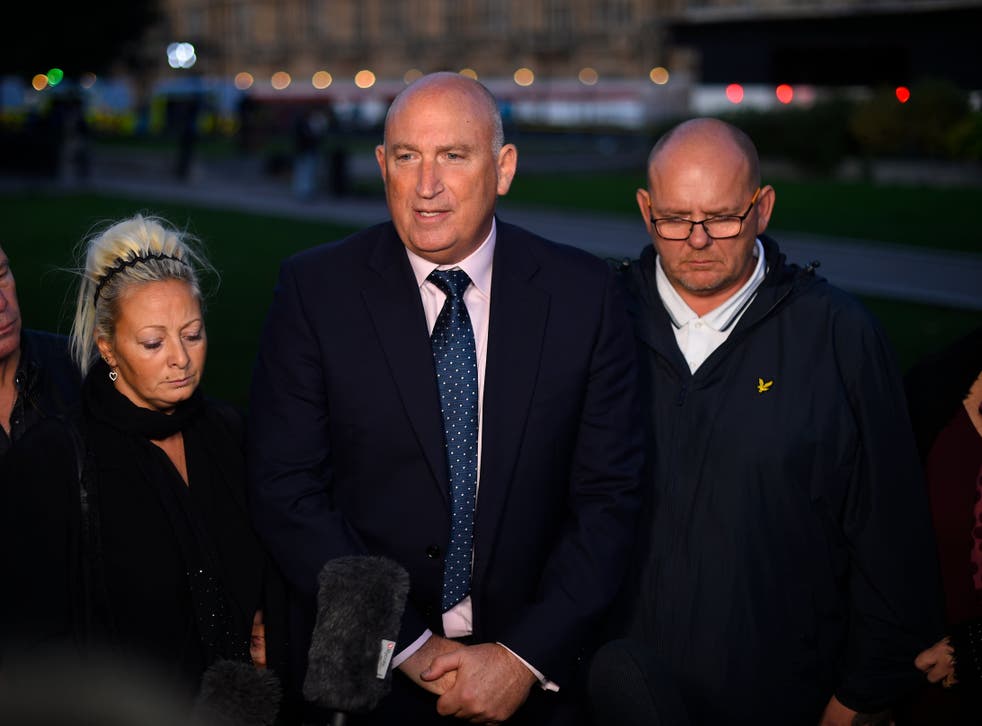 An uninsured driver who fled the UK after killing a veterinary nurse in a head-on crash did so after Anne Sacoolas "set a dangerous precedent", the spokesman for Harry Dunn's family has said.  
Vytautas Kiminius, 35, took a "racing line" through a corner in his Range Rover Sport and ploughed into Rachel Radwell's Ford Fiesta near Peterborough in November 2018.  
He was found guilty of causing the 46-year-old's death by dangerous driving in February this year – but went on the run with his family before he was sentenced in absentia.
Police believe he fled the country shortly after his conviction while on bail, which can now be revealed after a judge lifted reporting restrictions.
Harry Dunn's family have "sent their hearts out" to Radwell's loved ones after learning of the update in the case.
Dunn, 19, was knocked off his motorbike and killed outside an RAF base in Northamptonshire in August 2019.
Anne Sacoolas, the wife of an American diplomat, was charged with causing the teenager's death by dangerous driving in December 2019 but had claimed diplomatic immunity shortly after the crash and returned to the US, where she remains.
The director of public prosecutions last month concluded Ms Sacoolas did not have diplomatic immunity, Dunn's family were told, although foreign secretary Dominic Raab told parliament in October 2019 that she did.
Radd Seiger, a spokesman for Dunn's parents, said he warned the government there could be more cases of people fleeing the country after fatal crashes.
He told The Independent: "I have been banging this drum whenever I meet with my friends in White Hall. I've said to them this is going to happen, so to see it now happen is absolutely no surprise to me.
"It's something that's going to happen more and more and we will make sure that Anne Sacoolas comes back but it does set just the most awful precedent and we can't let it happen."
He added: "I have little doubt that Mr Kiminius will have taken note of the fact that both the US and British governments allowed Anne Sacoolas to leave the country after she [allegedly] took Harry's life and determined that what was good for her was good for him.
"They have set a very dangerous precedent and visitors up and down the land will doubtless be asking themselves why they should subject themselves to the law here when others have not had to."
Radwell died of her injuries following the crash on the B1095 near Peterborough in the early hours of 12 November 2018.
Kiminius, who has two young children, admitted on the first day of his trial in February to driving while uninsured and was found guilty of causing death by dangerous driving.  
He was sentenced in his absence in May this year to four years and six months for causing death by dangerous driving and nine months for driving while uninsured, to run concurrently.
Sergeant Mark Dollard, of Cambridgeshire Police, said officers realised "at an early stage" that Kiminius and his family had fled.
He added: "He was bailed to reappear for sentencing with conditions including a surety, surrender of travel documents and electronic tagging.
"Police were made aware of breaches to his tagging and identified at an early stage he and his family fled the family home and are believed to have left the country.
"Efforts are ongoing to locate him and a European Arrest Warrant has been issued."
David Matthew, prosecuting, told the earlier sentencing hearing Kiminius was driving "rapidly" and "to maintain that sort of speed he cut across the road assuming there was no oncoming traffic".
Claire Davies, mitigating, said the prosecution accepted it was "not a case of greatly excessive speed, racing or competitive driving".
Judge Sean Enright, sentencing, said Radwell was a "much-loved daughter and aunt" whose funeral was attended by more than 200 people.
Additional reporting by PA