Harvey Proctor claims: Westminster paedophile ring detectives search home of former Tory MP
Mr Proctor denies any knowledge of an alleged 'rent boy ring' at the heart of Westminster in the 1970s and '80s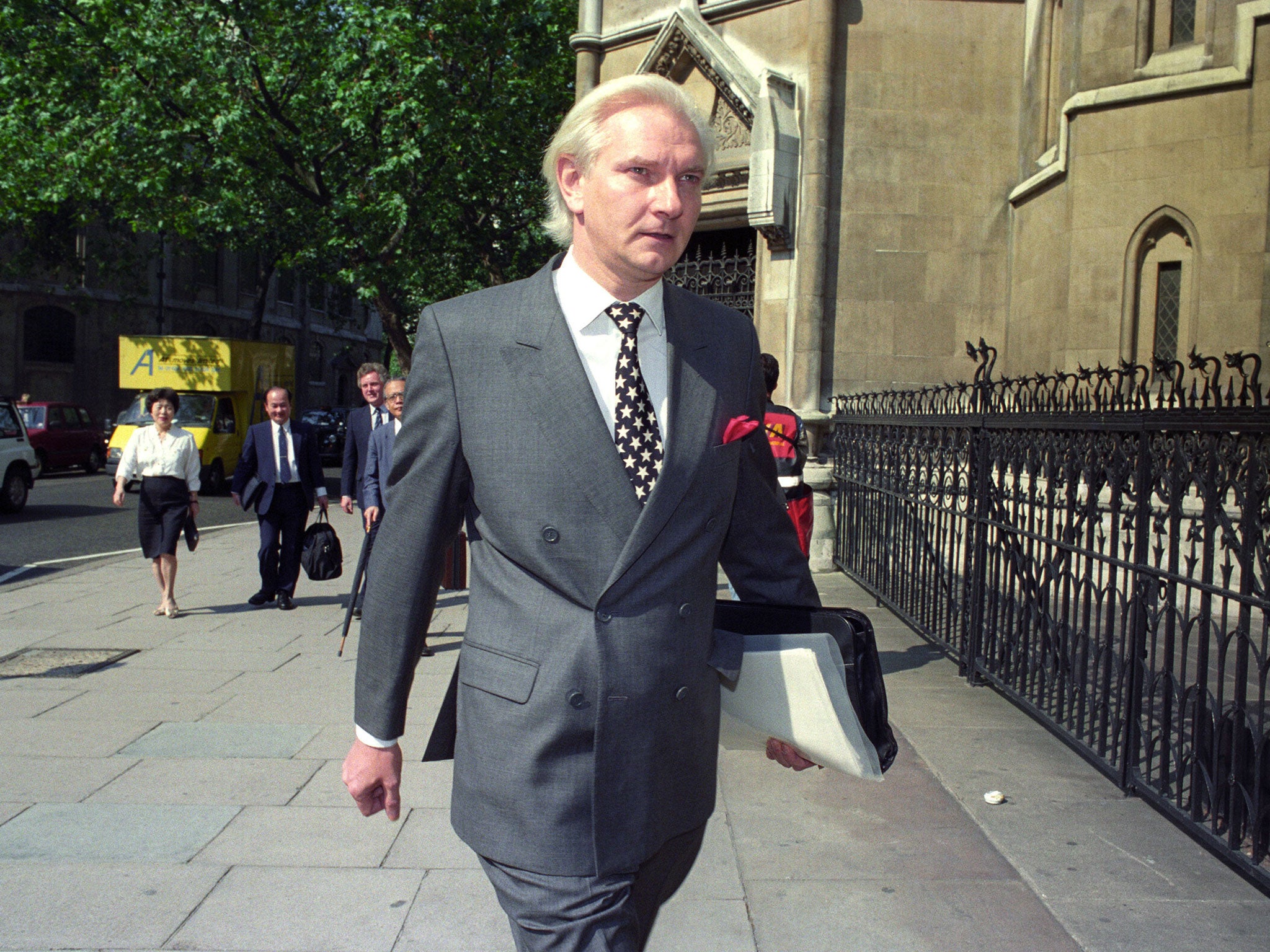 The home of former Conservative MP Harvey Proctor has been searched by police investigating historic allegations of a Westminster paedophile ring.
Detectives have visited the 68-year-old's home within the grounds of Belvoir Castle near Grantham in Leicestershire, where he works for the Duke and Duchess of Rutland.
Mr Proctor said in an interview on the BBC's Today programme that police told him they were investigating sex abuse allegations going back more than 30 years, and that the offences he committed in the past would no longer be offences as they related to the age of consent.
He told the programme he had never been part of any "rent boy ring" at Westminster and denied knowledge of alleged sex abuse.
Mr Proctor, who left Parliament in 1987 after pleading guilty to acts of gross indecency, said he had been considered a "loner" in the Commons who did not discuss his private life or sexuality because it "didn't matter a damn to the work I did on behalf of my constituents".
"I have never attended sex parties at Dolphin Square or anywhere else," he said. "I have not been part of any rent boy ring with Cabinet ministers, other Members of Parliament or generals or the military.
In pictures: White Flowers Campaign to support child abuse victims
Show all 10
"I conducted my private life in a discreet manner. It wasn't I who outed myself, it was the press who did an assortment of things to out me.
"The police wish to interview me," he said, adding that he wants it to happen "at the earliest opportunity".
A Met Police spokesman said he "can confirm officers from Operation Midland are carrying out a search of an address in Grantham in connection with their inquiries".
Operation Midland was launched by the Met last November to look into abuse allegations centred in Westminster during the 1970s and '80s. It includes detectives from the child abuse investigation command and the homicide and major crime command, who are investigating allegations that three boys linked to the alleged ring were murdered.