Harvey Proctor: Ex-MP accuses police of 'homosexual witch hunt' after murder probe
Mr Proctor said he was 'completely innocent' of accusations of paedophilia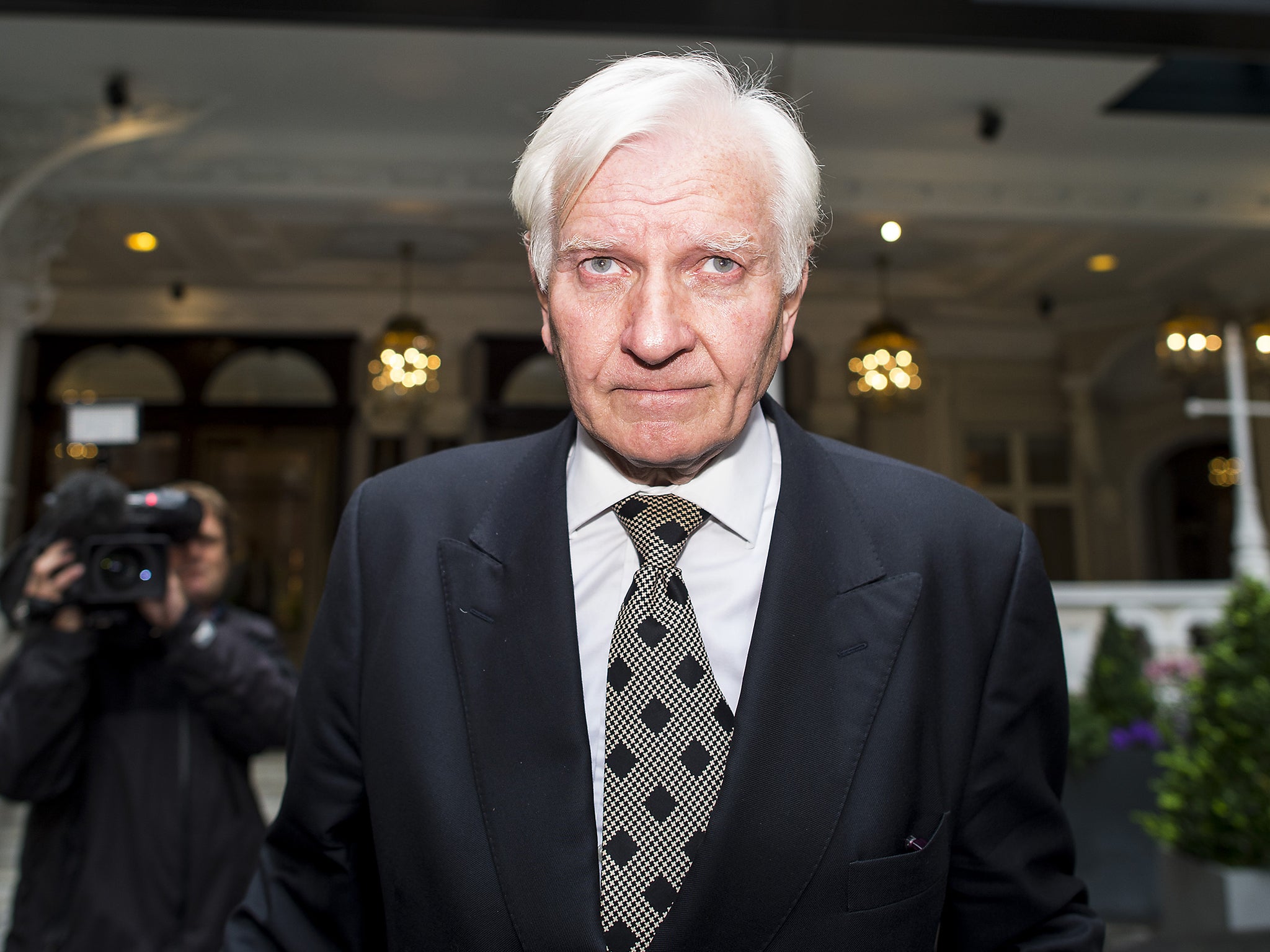 The former MP Harvey Proctor today launched a blistering attack on a police "homosexual witch-hunt" after revealing that he had been questioned over claims of the alleged murder of three boys supposedly linked to an "elite Westminster sex ring".
Mr Proctor said that he had been accused of being part of a child sex-ring with the late Prime Minister Edward Heath, ex-Home Secretary Leon Brittan, along with ex-heads of MI5 and MI6. The allegations were based on the testimony of an anonymous witness that Scotland Yard had previously described as being "credible and true".
In a sensational statement issued today, Harvey Proctor said he was "completely innocent" of accusations of paedophilia as he went public on the two rounds of questioning he had faced from the Metropolitan Police's Operation Midland investigation.
He said he should either be charged with murder or his accuser should be stripped of his anonymity and charged with perverting the course of justice. He said that the Midland inquiry team should be wound up and its head moved to be put in charge of parking offences.
His statement is the first detailed response from anyone who has been investigated by Operation Midland over claims of an Establishment child sex abuse ring. He was due to address media at a press conference in central London this afternoon.
His accuser – known only as Nick – has told police that Mr Proctor was part of a group of men who abused him over a decade from 1975. He claimed that Mr Proctor was directly responsible for the murders of two boys, and implicated in the death of a third.
During one alleged sexual assault, he claimed, Mr Proctor was only persuaded from cutting off "Nick's" genitals with a pen-knife following the intervention by the late Prime Minister who was said by the witness to have been present during the sex attack at a large townhouse in London.
Mr Proctor, 68, said that he and Sir Edward detested each other because of their political differences, despite a shared party allegiance. He said that it was unbelievable that he would have been invited to the Prime Minister's home to take part in a sex attack.
"It is so far-fetched to be unbelievable," he said. "It is unbelievable because it is not true. My situation has transformed from Kafka-esque bewilderment to black farce incredulity," he said in his statement.
In a document that Mr Proctor says was sent to him by police before his interviews, Nick accused Mr Proctor of stripping and tying a child to a table, before stabbing him over his body during a 40 minute attack.
Mr Proctor and another man are accused of raping a boy, before the former MP strangled him until the boy's body went limp, according to the statement issued by Mr Proctor. He was accused of punching and kicking another boy to death.
The MP was also accused by "Nick" of being involved in attacks at Dolphin Square, the residential block close to parliament that is popular with MPs, and at the Carlton Club.
Mr Proctor has been questioned twice. In March, detectives raided a series of properties linked to suspects including his home on the Belvoir Castle estate in the East Midlands.
"I denied all and each of the allegations in turn [to police] and in detail and categorised them as false and untrue and, in whole, an heinous calumny," said Mr Proctor in a statement.
"They amount to just about the worst allegations anyone can make against another person including, as they do, multiple murder of children, their torture, grievous bodily harm, rape and sexual child abuse."
He went on: "I am an homosexual. I am not a murderer. I am not a paedophile or pederast."
Mr Proctor claimed that Leon Brittan had been driven to his death by police action. "In summary, the paranoid police have pursued an homosexual witch hunt" on this issue, egged on by media, Labour MPs and a ragbag of internet fantasists".
He said that Labour MPs, led by Tom Watson, had acted disgracefully over their pursuit of Establishment figures allegedly linked to a child sex ring, and challenged them to sue him for saying so.
Mr Proctor – a Conservative MP in Essex from 1979 to 1987 – left the Commons after pleading guilty to acts of gross indecency with a man he said he wrongly believed was aged over 21. The age of consent has since been dropped from 21 to 16.