Hashem Abedi trial: Police seized phone containing evidence of Manchester Arena bomb plot two months before attack
Phone contained evidence of chemical purchase by friend allegedly duped by Hashem Abedi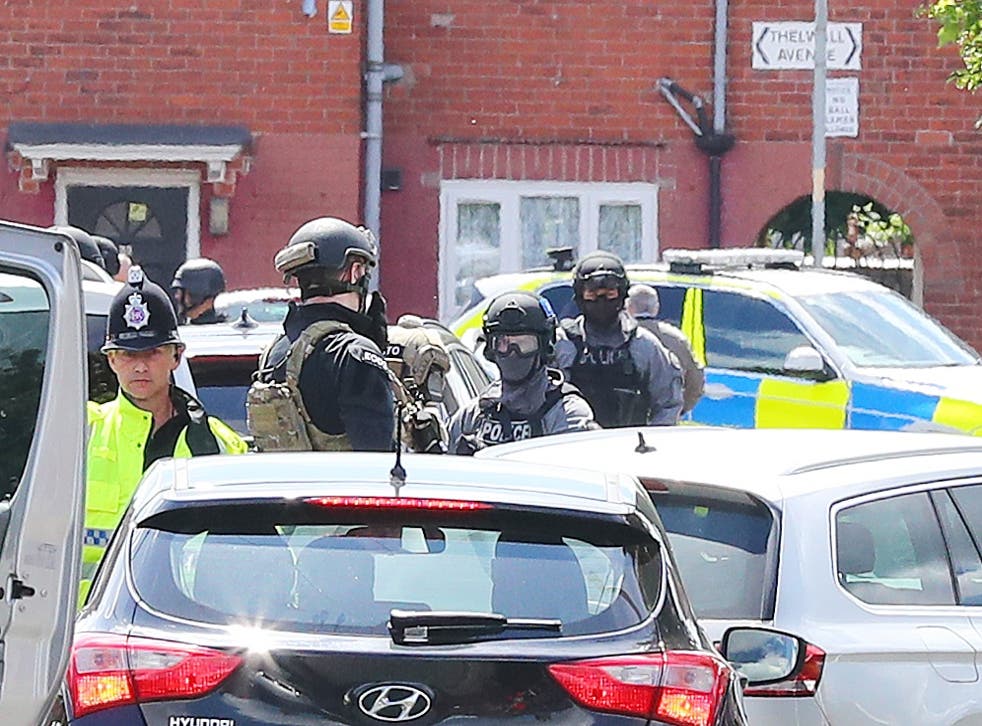 Police seized a mobile phone that contained evidence of preparations for the Manchester Arena bombing two months before the attack, a court has heard.
Suicide bomber Salman Abedi's brother is on trial accused of helping him make the bomb that killed 22 victims in May 2017, including by obtaining chemicals for explosives.
The Old Bailey heard that Hashem Abedi lied about their intentions to several relatives, friends and acquaintances so he could use their online shopping accounts.
One of them was Mohammed Younis Soliman, a friend whose Amazon account was used to buy 10 litres of sulphuric acid after Mr Abedi claimed it was needed for a battery.
The purchase took place on 15 March 2017, and Mr Soliman was stopped at Manchester Airport just over a week later.
Prosecutor Duncan Penny QC said Mr Soliman's phone was examined and digitally downloaded by officers on 23 March 2017.
"Later on, when these matters were being investigated, a link between Mr Soliman, his purchase of 10 litres of sulphuric acid and the brothers Hashem Abedi and Salman Abedi was identified," he added.
"It was clearly no coincidence that someone with links to the brothers was being used to purchase sulphuric acid in large quantities and on their behalf."
The examination of Mr Soliman's phone revealed the defendant's numbers were stored as Hashem Alabedi and Hashem, the court heard.
Two months later, Salman detonated his bomb as Ariana Grande fans poured out of Manchester Arena, killing 22 people and injuring hundreds more.
Prosecutors alleged that his brother is "just as responsible" for the atrocity because of his assistance in the plot, but he denies all charges.
The court heard that Mr Abedi may have created an email address meaning "we have come to slaughter" in Arabic that was used to buy chemicals on Amazon before the attack.
Handwritten scraps of paper bearing the email address bedab7jean@gmail.com were found, torn into pieces, at the family home where he and Salman lived.
Mr Penny said the address was created on 20 March 2017, while connected to public wifi in a location where automatic number plate recognition data placed a car linked to Mr Abedi.
"Translated, 'bedabjeana' means 'to slaughter we have come', or 'we have come to slaughter'," he added.
On 3 April 2017, the email address was used to buy 30 litres of hydrogen peroxide – one of the key components of the explosive TATP, which was used in the Manchester bomb.
As well as acquiring the chemicals, Mr Abedi is accused of helping set up a delivery address where they could be delivered.
Mr Penny said acquiring large quantities of chemicals risked raising "awkward questions in even the most gullible people", and so the brothers started using an unoccupied terraced house in Rusholme, south Manchester.
The occupant of the house, a man of Libyan heritage, was abroad and another Libyan man charged with looking after it was told that the Abedi brothers needed to stay there for a few days because of visitors in their own home.
The court heard that Mr Abedi and his brother had originally intended to use a Toyota Aygo to transport chemicals for the explosives, but the vehicle was written off in a crash on 23 March 2017.
"According to those involved in the collision, there were two males described as being of Asian or Middle Eastern appearance in the Toyota," Mr Penny said.
"They provided false details to the other driver, an old address that had been a former home of the Abedis and a false mobile number comprising 12 digits as opposed to the 11 that form a genuine number."
He said the occupants attempted to repair the damaged car, but were unsuccessful, and witness noticed plain cardboard boxes on the back seat.
Mr Penny told jurors: "They took unkindly to the interest of others in the collision and were abusive to the other drive … at the time, to those concerned, this may have seemed like just another road traffic collision involving an uninsured vehicle with little chance of locating the driver."
The vehicle was later scrapped, the court heard, and the brothers were subsequently seen driving in an old Hyundai Sonata, bought for £290 at auction the day after the Aygo crash.
Mr Penny also told the jury about a third car, a Nissan Micra, in the brothers' possession for just over 24 hours on 13 and 14 April.
Following the bombing, the Micra was found parked in the Rusholme area containing Mr Abedi's fingerprints, bags of screws and nails he handled and more than 10 litres of sulphuric acid.
"Perhaps most significantly of all, when examined at the forensic explosives laboratory, that vehicle, this Nissan Micra, was found to contain traces of TATP, on the driver's seat and in other areas of the car," Mr Penny said.
"Has all this happened under this defendant's nose without him realising anything about what was really going on as he was later to claim?"
Mr Abedi, originally from Manchester, denies 22 counts of murder, attempted murder and conspiring with his brother to cause explosions. The trial continues.
Additional reporting by PA
Register for free to continue reading
Registration is a free and easy way to support our truly independent journalism
By registering, you will also enjoy limited access to Premium articles, exclusive newsletters, commenting, and virtual events with our leading journalists
Already have an account? sign in
Register for free to continue reading
Registration is a free and easy way to support our truly independent journalism
By registering, you will also enjoy limited access to Premium articles, exclusive newsletters, commenting, and virtual events with our leading journalists
Already have an account? sign in