Hashem Abedi trial: Manchester bomber's brother took drugs and made 'very big spliffs', court hears
Mr Abedi allegedly asked friend to help buy acid that can be used to make explosives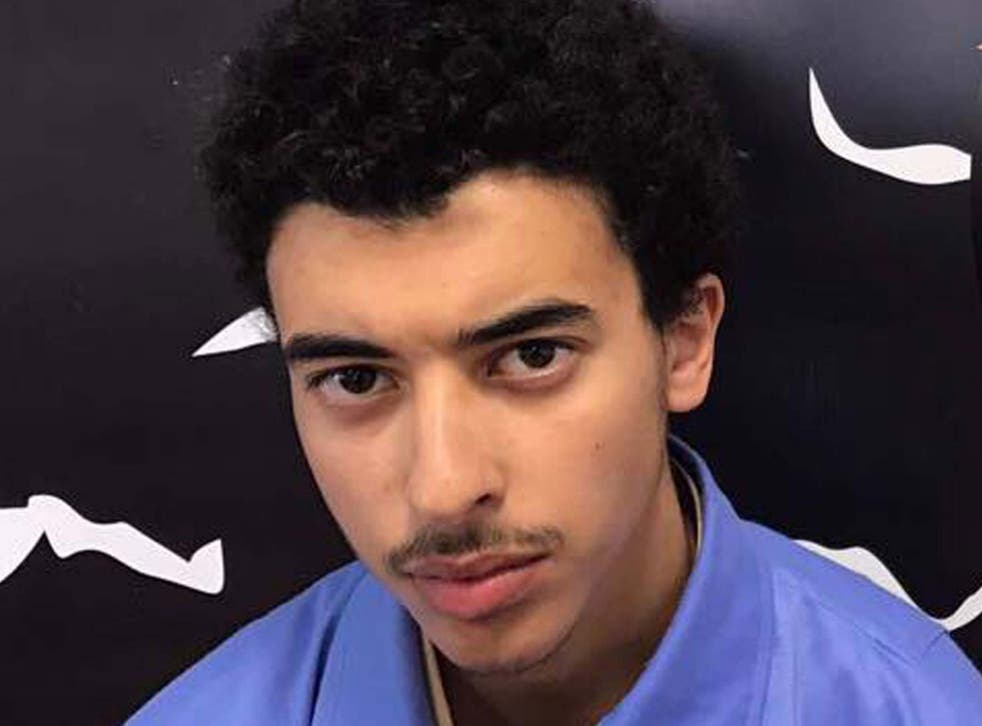 The Manchester bomber's brother specialised in making "very big spliffs" before being drawn into terrorism, a court has heard.
Hashem Abedi, 22, is accused of assisting his brother Salman in preparing the bomb that killed 22 victims at Manchester Arena in May 2017.
The Old Bailey heard that the atrocity was a "shared goal" of the brothers, and that Mr Abedi helped obtain components for the deadly device.
One of the friends he allegedly duped into buying chemicals to make the powerful explosive TATP said the defendant had been "just like a normal dozy" teenager.
The court heard that Mr Abedi's former colleague, who cannot be identified, compared him to the cartoon dog Goofy.
On Tuesday, the witness told the jury that he and the defendant used to smoke weed together in a park and his "hot box" car.
Making "very big spliffs" was Mr Abedi's "speciality", he added. Jurors heard that he also took other drugs, including tramadol, ecstasy, and alcohol — to the disapproval of Salman, who he referred to as "Big Brother".
Defence barrister Stephen Kamlish QC suggested that Mr Abedi was "scared of his brother" and attempted to hide his drug-taking because Salman made him go to the mosque and "follow his religion".
The witness told jurors: "He just wanted to chill, yeah."
He said Mr Abedi told him that Salman had sometimes hit him.
The pair met at a takeaway in Greater Manchester where they both worked, and Mr Abedi asked him to buy a large amount of sulphuric acid, a key component in TATP.
The court heard that the defendant claimed he needed it for a generator at his family's Libyan home, but the witness found out it could only be purchased in small quantities and they never spoke of it again.
Mr Abedi was paid £5 an hour cash-in-hand as a delivery driver.
His former employer, who cannot be named, said he smoked cannabis and could not be relied upon to turn up for his shifts.
"Hashem was religious but in my opinion he had the wrong idea of Islam," the man said in a statement. "He would smoke weed and did not appear honest. I heard him ask other members of staff if he could take cash orders.
"He would tell customers he had no change so he could keep it for himself."
The employer said that Mr Abedi asked to take away empty cooking oil tins, which prosecutors allege were used to make bomb components.
He added that he agreed in order to get rid of rubbish, and because Mr Abedi claimed he would sell them as scrap metal.
The former takeaway owner said other staff had told him Mr Abedi's front garden "looked like a pizza shop with sauce tins lying around".
Mr Abedi, originally from Manchester, denies 22 counts of murder, attempted murder and conspiring with his brother to cause explosions. The trial continues.
Additional reporting by PA
Register for free to continue reading
Registration is a free and easy way to support our truly independent journalism
By registering, you will also enjoy limited access to Premium articles, exclusive newsletters, commenting, and virtual events with our leading journalists
Already have an account? sign in
Register for free to continue reading
Registration is a free and easy way to support our truly independent journalism
By registering, you will also enjoy limited access to Premium articles, exclusive newsletters, commenting, and virtual events with our leading journalists
Already have an account? sign in