Hatton Garden heist timeline: Conspirators started planning 'biggest burglary in Britain' three years ago
Three men have been convicted of involvement in the conspiracy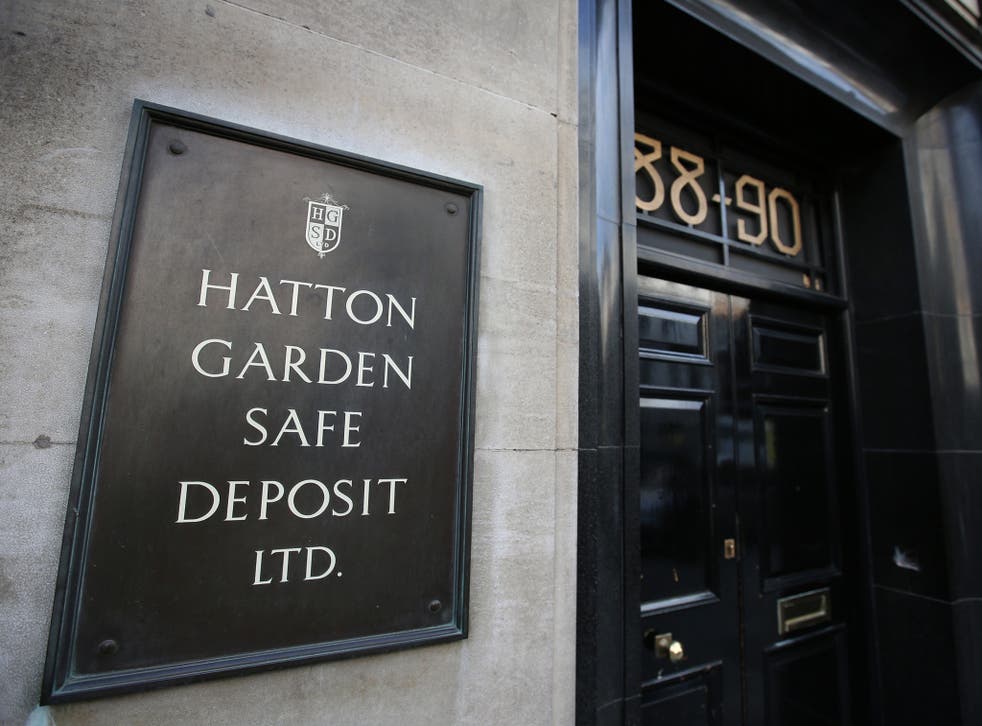 Three men have been convicted of involvement in a £14milllion raid on underground vaults in London's jewellery quarter.
They were part of a gang of thieves who carried out what is believed to be the biggest burglary in British history in a meticulously-planned operation over the 2015 Easter weekend.
After breaking into the building and drilling through concrete walls, they ransacked 73 boxes full of gold, diamonds, sapphires and valuable at the Hatton Garden Safety Deposit Ltd.
Two thirds of the haul remains unrecovered and a fourth thief known as "Basil", who let his co-conspirators into the building via a fire escape has not been identified.
Here is the Metropolitan Police's interactive timeline of how they did it (click on the enlarge button below to make it bigger):
Three men were convicted of involvement on Thursday. Carl Wood, 58, of Elderbeck Close, Cheshunt, and William Lincoln, 60, of Winkley Street, Bethnal Green, were convicted of conspiracy to commit burglary and conspiracy to conceal, convert or transfer criminal property.
Jon Harbinson, 42, of Beresford Gardens, Benfleet, Essex, was cleared of the same two offences.
Plumber Hugh Doyle, 48, of Riverside Gardens, Enfield, north London, was found guilty of concealing, converting or transferring criminal property between 1 January and 19 May this year.
All three convicts are due to be sentenced by Judge Christopher Kinch QC on 7 March.
MET issues CCTV footage of Hatton Garden raid
Additional reporting by PA
Register for free to continue reading
Registration is a free and easy way to support our truly independent journalism
By registering, you will also enjoy limited access to Premium articles, exclusive newsletters, commenting, and virtual events with our leading journalists
Already have an account? sign in
Register for free to continue reading
Registration is a free and easy way to support our truly independent journalism
By registering, you will also enjoy limited access to Premium articles, exclusive newsletters, commenting, and virtual events with our leading journalists
Already have an account? sign in