Hatton Garden jewellery burglary: How was the £200 million heist pulled off?
Police released more details surrounding the burglary today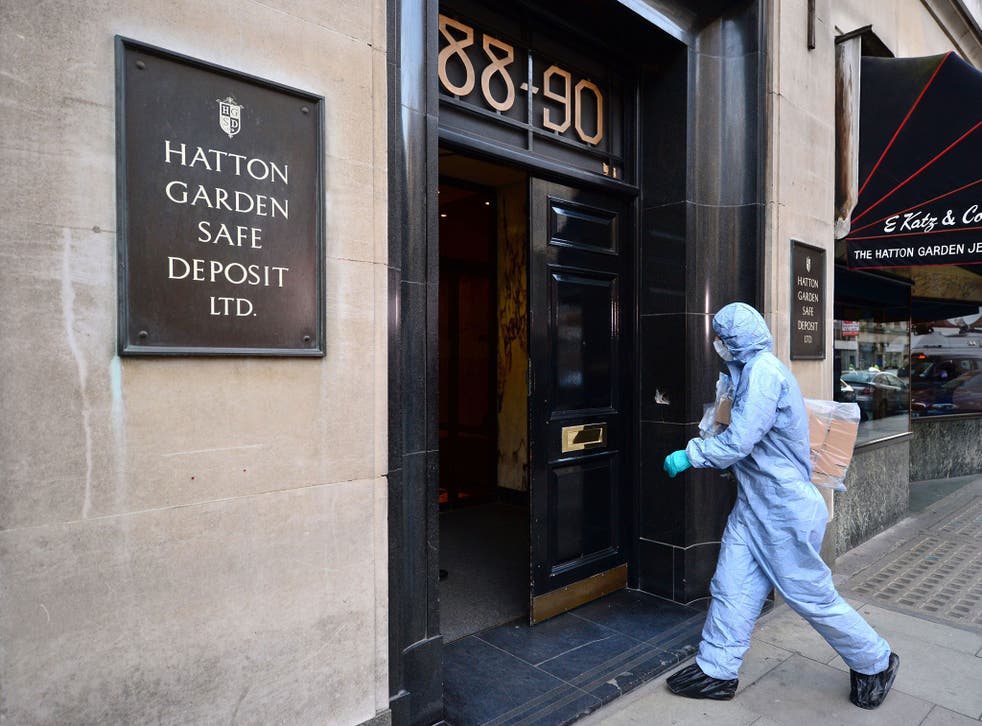 Police have revealed how thieves entered a highly secure central London safe deposit box firm and stole an estimated £200 million worth of jewels over the Easter Weekend.
A Metropolitan police spokesperson described the "chaotic" scenes that greeted officers when they entered the vault of Hatton Garden Safety Deposit Ltd on Tuesday, discovering scores of the empty boxes "strewn" over the floor.
Detective Chief Inspector Paul Johnson of the Flying Squad, which is heading the investigation into the theft, told reporters that forensic experts found no sign of forced entry on the outside of the building, which houses a number of other businesses and has a communal entrance.
On entering the building the thieves – as suspected – disabled the communal lift on the second floor and then used the vacant shaft to climb down to the basement.
Once underground, they forced open heavy shutter doors to the basement and made their way to the vault.
The Met spokesperson said the unidentified thieves used a heavy duty Hilti DD350 drill to bore holes in the two-metre thick re-enforced concrete wall of the vault.
A local jeweller said yesterday residents had been prepared for the sound of drilling after many received a letter informing them of works related to the Crossrail project.
Officers arriving on Tuesday found a vault "covered in dust and debris," with the floor "strewn with discarded safety deposit boxes," Det Chf Insp Johnson said.
During the press conference Det Chf Insp Johnson emphatically refused to answer many questions concerning the boxes, telling reporters that the forensic examination of the crime site was still on going.
"Officers are in the process of identifying the owners of the safety deposit boxes and as we do, we are contacting them to take statements and find out what has been stolen," a later statement read.
The details come amid claims that premiership footballers are among the victims of the heist, believed to be the largest ever successfully carried off in the UK, and further speculation surrounding the perpetrators.
The Met Police has confirmed that no arrests have been made in connection with the burgulary.
Register for free to continue reading
Registration is a free and easy way to support our truly independent journalism
By registering, you will also enjoy limited access to Premium articles, exclusive newsletters, commenting, and virtual events with our leading journalists
Already have an account? sign in