'He literally couldn't speak': Relief for computer hacker Gary McKinnon as he wins extradition fight
The shock decision will be hailed as a significant milestone for those who have campaigned against the perceived one-sided nature of Britain's extradition agreement with the United States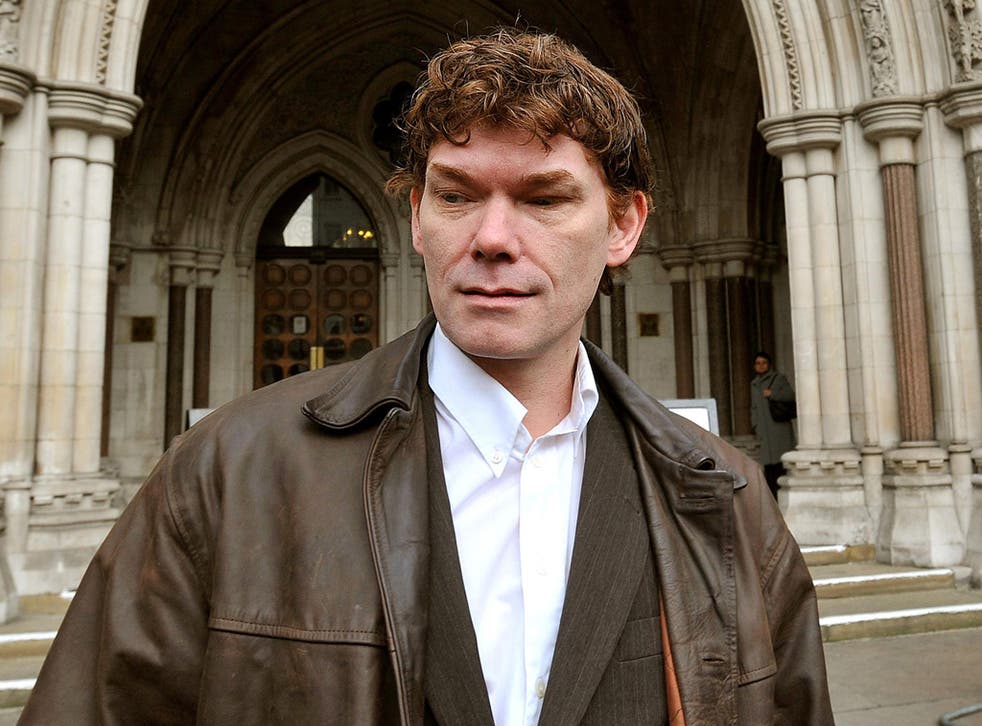 After ten years and seven months Gary McKinnon finally smiled.
The former computer hacker sensationally won his fight to stay in Britain after the Home Secretary today confirmed that the he will not be extradited to the United States. But when the news came through, his mother Janis Sharp explained, he barely knew what to do.
"He literally couldn't speak," she said, visibly wiping away tears herself at the culmination of a decade long battle to keep her son in Britain. "Then he hugged and cried. It's so emotional. It's been awful watching Gary go downhill but such a relief to see him smile for the first time in years."
For the past decade Mr McKinnon, a 46-year-old computer hacker from north London with Aspergers and severe depression, has been living on a knife edge. Prosecutors in the United States have sought him for what they describe as "the biggest military hack of all time". Supporters flocked to his cause and he quickly became a walking lightning rod for the many criticisms of Britain's extradition agreement with the United States.
In a shock decision which has been hailed as a significant milestone for those who have campaigned against the perceived one-sided nature of Britain's extradition agreement with its largest ally, Home Secretary Theresa May today confirmed that she would halt Mr McKinnon's extradition because it would be "incompatible with his human rights".
His supporters had long argued that he would be at risk of suicide if he was held overseas. After seeking medical and legal advice, Mrs May concluded that Mr McKinnon would not be fit to stand trial in the United States. Instead it will be up to the Director of Public Prosecutions to decide whether a trial should be conducted in the UK.
The Home Secretary also announced plans to introduce new rules which would give UK judges the power to decide whether an extradition suspect should be tried in a British court or abroad. The so-called "forum bar" would require separate legislation and is a direct challenge to Britain's faith in America's judicial decision.
In fact the government's decision to halt Mr McKinnon's extradition will likely cause friction in Washington who wanted to prosecute the hacker for breaking into a string of military and Nasa computers between March 2001 and February 2002.
Douglas McNabb, an expert on American law, told the BBC that US prosecutors would be "livid" with the announcement. "They take a very aggressive approach, extra territoriality - and they have been attempting to secure Mr McKinnon's body for close to ten years next month," he said. "So they are not going to be happy at all."
The timing of Mrs May's decision to announce plans for a forum bar sparked criticism from the families of two Muslim men who were extradited just two weeks ago to the United States on similar offences. Babar Ahmad and Talha Ahsan were both sought by US prosecutors for alleged cyber crimes committed on UK soil - in their case running a pro-jihadi website. Like Gary McKinnon, Talha Ahsan also had an Asperger's diagnosis and was considered a vulnerable adult at risk of suicide but the Home Secretary nonetheless ordered his extradition.
"I'm delighted for Janis and Gary but the government clearly waited for Babar and Talha to be extradited before they announced the forum bar," Talha's brother Hamja told The Independent. "It's so upsetting because a forum bar would almost certainly have meant they would have been prosecuted in the UK, not the USA."
Fahad Ansari, a human rights lawyer and Babar Ahmad's brother-in-law, added: "If Babar and Talha had hacked into US military computers, or if Gary McKinnon had been a Muslim, do you think they would have been saved from extradition? I really doubt it."
McKinnon's legal team and extradition campaigners welcomed yesterday's decision as a landmark moment.
"This is a great day for British justice, it came through in the end," said Karen Todner, his lawyer for much of the past ten years. His barrister, Edward Fitzgerald QC, added that the Home secretary was only able to halt Mr McKinnon's extradition because of the Human Rights Act, a piece of legislation that both Mrs May and Prime Minister David Cameron have routinely maligned.
It remains to be seen whether plans to introduce a forum bar will have any effect on the impending extradition of Richard O'Dwyer, a man from Barnsley who is wanted by US prosecutors for alleged copyright infringements.
Any plans to allow courts to decide whether an extradition suspect should be tried in a UK jurisdiction would need legislative change that might not come in for years.
Mark Spragg, of Keystone Law, a solicitor who acted on behalf of the NatWest Three businessmen who were extradited to the US on fraud charges, said he felt the decision would have little impact on future cases as the bar for health problems had been set so high and Mrs May was still working on the presumption of trial abroad rather than the other way round.
"She is looking at it in the wrong way," he said. "It will only work if the presumption is that extradition takes place when the requesting state convinces the court it is the only place they can be tried. The onus should be on the requesting state, protecting your human rights should mean that you stay here and have your trial here."
Register for free to continue reading
Registration is a free and easy way to support our truly independent journalism
By registering, you will also enjoy limited access to Premium articles, exclusive newsletters, commenting, and virtual events with our leading journalists
Already have an account? sign in
Register for free to continue reading
Registration is a free and easy way to support our truly independent journalism
By registering, you will also enjoy limited access to Premium articles, exclusive newsletters, commenting, and virtual events with our leading journalists
Already have an account? sign in