Gang who stole Isaac Newton and Galileo books by abseiling into building to avoid motion sensors jailed
'Sophisticated' crime group sentenced in London after international law enforcement operation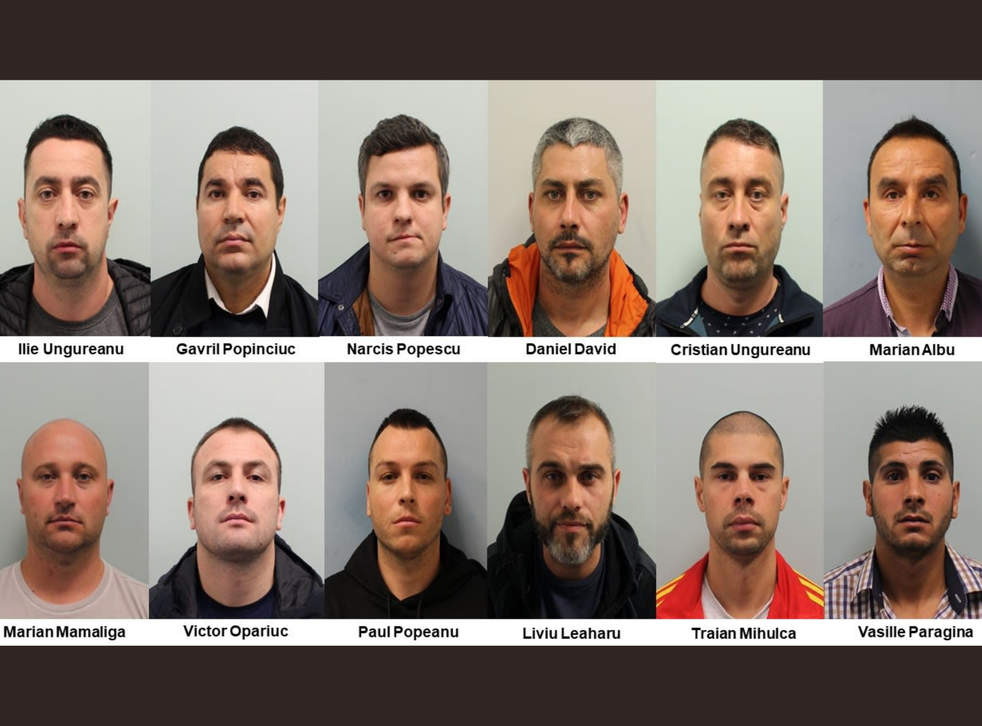 A dozen men have been jailed over a Mission Impossible-style heist during which thieves abseiled through a roof to avoid motion sensors in order to steal "irreplaceable" books by Isaac Newton and Galileo.
Their sentencing concludes an international law enforcement operation by officers in the UK, Romania and Italy spanning three years, which led to a series of police raids on 45 properties across Europe in June 2019.
In a game of cat-and-mouse lasting several months and involving "meticulous work and surveillance", supported by EU crime agency Europol, the last of the 12 culprits was arrested in January.
The men belonged to a "sophisticated" Romanian organised crime group responsible for a dozen "high value and well planned" burglaries across the UK between December 2016 and April 2019, Scotland Yard said.
The most notable heist took place at a customs clearing centre, Frontier Forwarding in Feltham, which saw them steal works of "immense cultural significance" due to be shipped to the US for a specialist book auction.
First editions of significant works by Sir Isaac Newton, the Italian astronomer Galileo, and Spanish painter Francisco Goya were among some 200 books - with an estimated worth of £2m - stolen from the warehouse during the five-hour operation, which saw thieves cut holes in the warehouse roof and abseil in, landing on ledges to avoid detection by sensors.
The texts were stolen in 16 holdalls also taken from the warehouse and initially hidden at a house in Balham, south London. Two members of the group commuted by Eurotunnel in a van to collect them days later. They were found buried under a house in rural Romania last month.
Eleven other raids, including several using the same method of abseiling through the roof, were carried out by the group, with Scotland Yard placing the value of goods stolen in these burglaries at a further £2m.
In another raid on a warehouse in Reading in March 2017, about 500 MacBook computers, 520 iPhones, 240 Samsung tablets and 400 iPads were stolen, with the value of the goods estimated at £340,000.
The gang sought to avoid prosecution by flying members into the UK to commit specific offences, and flying them out of the country shortly afterwards. The stolen property was taken out of the country by other members using different transport methods.
Over the course of the 29-month operation, the personnel would change. Some members would be involved in the execution of some of the burglaries and other would be involved in the planning, which involved arranging transportation for the men and property after it had been stolen.
They "each played their part" and "took risks with their eyes open" due to the financial reward, Judge Jonathan Davies said during their sentencing on Thursday.
"Each of the burglaries was a carefully planned operation carried out with Mission Impossible skill," London's Kingston Crown Court heard.
Judge Davies rejected their pleas for more lenient sentences, saying the risk of prison "had to have occurred to you".
The gang were linked to a number of prominent Romanian crime families who form part of the Clamparu crime group. This group is based in Iasi in eastern Romania and "has a history of complex and large-scale high value thefts, yet have mainly avoided prosecution by offending outside Romania", the Met said.
All 12 men pleaded guilty to one count of conspiracy to commit burglary and one count of conspiracy to conceal, covert, disguise, transfer and remove criminal property.
The lengthiest sentence of five years and nine months was handed to Gavril Popinciuc, 45, who had an "overseeing and controlling role" in the gang.
Cristian Ungureanu, 41, a father of two sons, who was "present at the scene of burglaries" and held a "leading role" within the crime network, was sentenced to five years and one month.
His younger brother, Ilie Ungureanu, 37, who oversaw the transportation of the books out of the United Kingdom, was jailed for three years and nine months.
Victor Opariuc, 29, one of the men who abseiled into the warehouse and brought "crucial skills" to the operation, was sentenced to three years and seven months.
"These sentences bring a successful conclusion to a complicated three year investigation, which identified and convicted a previously unknown Romanian organised crime gang," said Detective Inspector Andy Durham, who led the investigation.
"For over two years, this gang commuted from Romania into the UK, targeting warehouses across the country, causing huge financial losses and even forcing some to close as a result.
"They gave no consideration to the victims they targeted, and I am proud the Met investigation team, working with the Romanian National Police and the Italian Carabinieri, have brought their offending to an end."
Additional reporting by PA
Register for free to continue reading
Registration is a free and easy way to support our truly independent journalism
By registering, you will also enjoy limited access to Premium articles, exclusive newsletters, commenting, and virtual events with our leading journalists
Already have an account? sign in
Register for free to continue reading
Registration is a free and easy way to support our truly independent journalism
By registering, you will also enjoy limited access to Premium articles, exclusive newsletters, commenting, and virtual events with our leading journalists
Already have an account? sign in