Hillary Clinton condemns recent Norther Ireland violence on the same day police discover bombs in Londonderry and County Down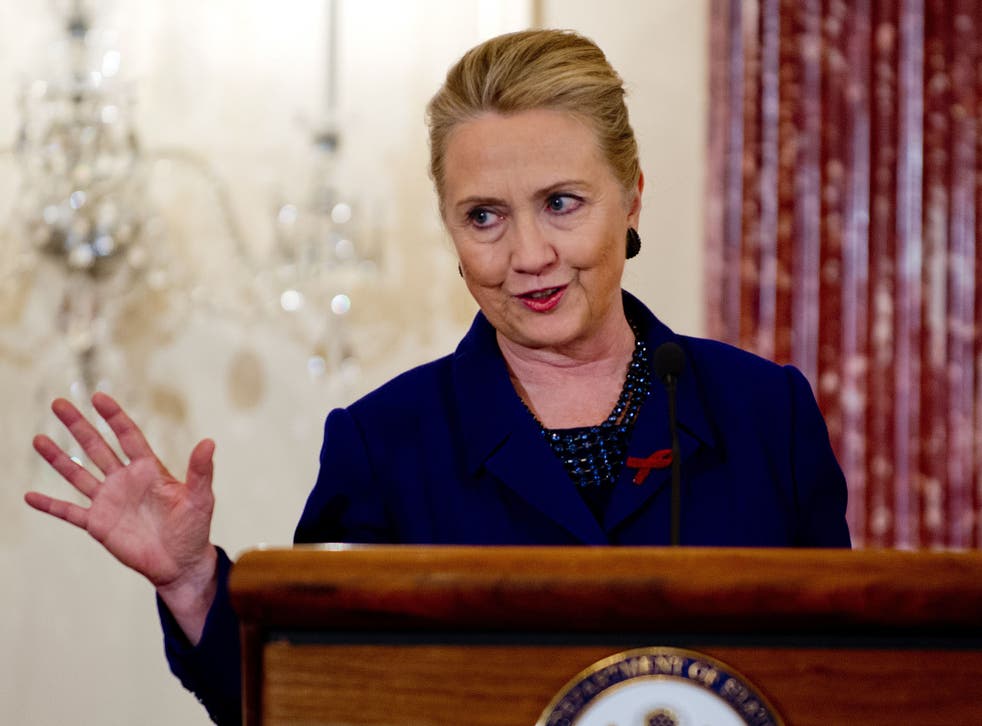 Continuing tensions in Belfast cast a shadow over a visit to the city by US Secretary of State Hillary Clinton, who condemned recent violence by loyalists complaining of restrictions on the flying of the union jack.
Mrs Clinton's condemnation came as a death threat emerged against Westminster MP Naomi Long, whose non-sectarian Alliance party supported cutting the number of days the flag is to be flown at Belfast city hall.
Ms Long said she had been warned by police her life was at risk if she remained at her home or in her east Belfast constituency. Two Sinn Fein figures have also been warned of threats to their lives.
Loyalists have already attacked the home of two Alliance councillors and trashed a party office.
Ms Long said she would not allow the threat to prevent her providing her constituency services, adding: "I recognise that there are strong feelings about the issue of flags on both sides. However in a democracy these arguments have to be made in a peaceful way."
Tonight a number of small street protests took place in and around Belfast, disrupting rush-hour traffic. A city-centre rally is planned for this afternoon.
First Minister Peter Robinson, who has called for a suspension of such protests, described the threats as "an affront to democracy and an attack on us all." Deputy First Minister Martin McGuinness of Sinn Fein said the threats were "the work of fascists."
Meanwhile police in Londonderry said they had intercepted a home-made rocket of a type used by dissident republicans, and had made four arrests.
A spokesman said: "This a weapon which is used primarily to attack armoured vehicles and kill the occupants of those vehicles. It has been used extensively in places such as Iraq and Afghanistan to deadly effect."
Hillary Clinton said she was distressed to hear of the threats, declaring: "There can be no place in the new Northern Ireland for any violence. The violence is a reminder that, although much progress has been made, the hard work of reconciliation and fostering mutual understanding must continue."