Hope for family of murdered waiter as prosecutor agrees to meeting after 14 years
Lord Advocate to discuss case again after Independent article profiled 1998 murder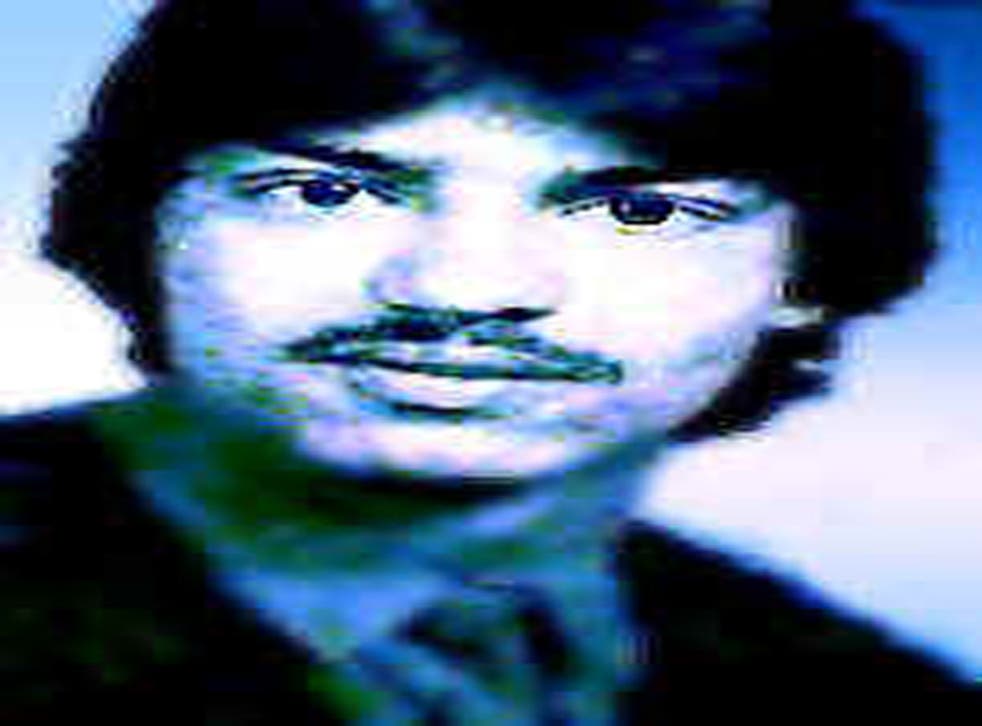 The family of a man stabbed to death, whose unsolved murder led him to become known as "Scotland's Stephen Lawrence", has welcomed the announcement that the country's top law officer will meet them.
Surjit Singh Chhokar, a 32-year-old waiter, was stabbed through the heart outside his Overtown, Lanarkshire, home in November 1998. Three men faced charges in two trials, but none was found guilty of his murder.
A subsequent inquiry found elements of institutional racism within Strathclyde Police and the prosecution service, with Scotland's Lord Advocate at the time admitting his office had failed Mr Chhokar's family.
The Chhokars' lawyer, Aamer Anwar, said yesterday the family were cautiously encouraged that Lord Advocate Frank Mulholland and Solicitor General Lesley Thomson would meet them over their quest to have the investigation reopened.
"It's a step forward, an encouraging and refreshing change from the attitude of the authorities over a decade ago," he said. "But they're well aware it's been 13 long, hard years. This is about one simple word, justice, and we're a long way away from that."
He said momentum had been building around the case since The Independent profiled the murder 11 days ago in the wake of the Lawrence verdicts, in a front-page campaign along with three other victims of unsolved and suspected racist attacks. "There have always been parallels, and the family have always hoped that if it could happen in the case of Stephen then it could happen with theirs," he said.
Graeme Pearson, Assistant Chief Constable of Strathclyde Police at the time of the killing and now a Member of the Scottish Parliament, said the family hoped that the recent repeal of Scotland's double jeopardy laws would allow the case to be revisited in court. He supported the family's appeal for witnesses, or those with any other information, to come forward and provide evidence. "The double jeopardy legislation indicates there should be a new element in a case that makes it worthy of returning to the courts," he said. "Hopefully that's what we'll see come out of this."
Local man Ronnie Coulter, now 43, was tried first, but was acquitted of murder in 1999, after blaming his nephew Andrew Coulter, now 30, and David Montgomery, 34. A year later, Andrew Coulter and Mr Mongomery went on trial, but they blamed Ronnie Coulter and were acquitted.
Mr Anwar said the family's expectations were that Strathclyde police would take the same approach they had adopted in pursuing Lawrence's killers, and launch a high-profile campaign for information.
While advances in forensic science were promising, the crucial information could just as likely come from local witnesses. "We believe that there must be individuals who saw what happened that night. Either through fear or some other reason they failed to come forward," he said.
"These individuals may be the key, but if the Crown Office and police do not offer the window of opportunity, then we will never know."
Mr Anwar said that Mr Chhokar's father, Darshan Singh Chhokar, had developed cancer after the acquittals, and had recently fallen ill again.
Register for free to continue reading
Registration is a free and easy way to support our truly independent journalism
By registering, you will also enjoy limited access to Premium articles, exclusive newsletters, commenting, and virtual events with our leading journalists
Already have an account? sign in