I gave Asil Nadir £4m for nothing more than his friendship, Turkish businessman tells Old Bailey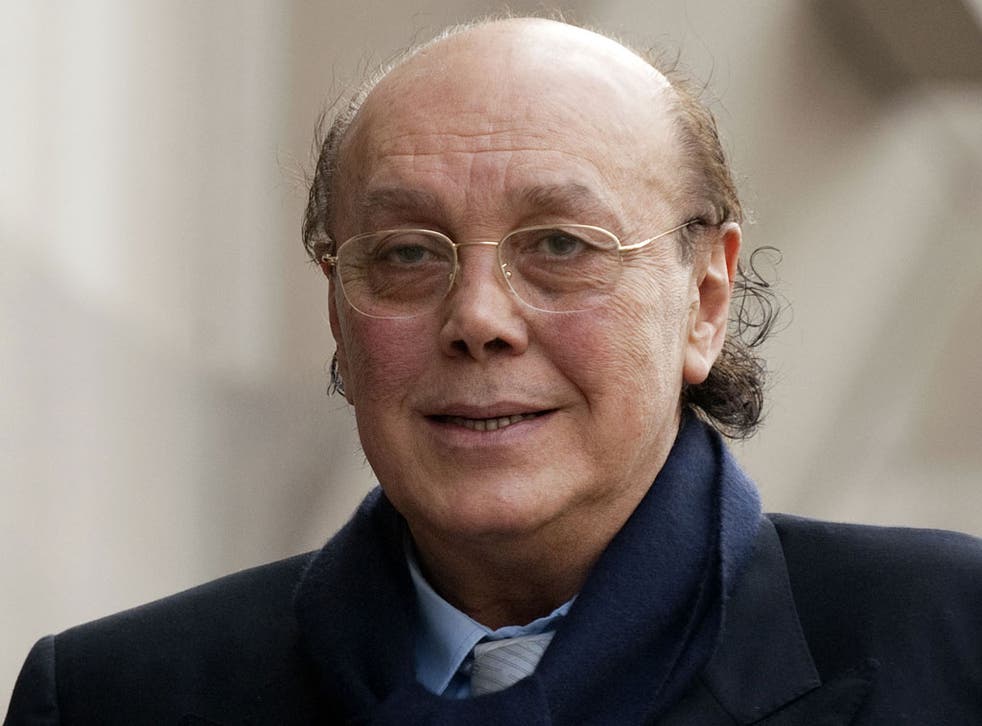 A Turkish businessman gave disgraced tycoon Asil Nadir more than £4m to fund a lavish lifestyle in London's Mayfair after he returned to Britain to face trial for plundering his own company, the Old Bailey heard today.
Multi-millionaire Hamit Cankut Bagana claimed that he never expected the money to be returned and that he handed over the money in return for nothing more "than his friendship".
Nadir, who was jailed for ten years in August for wholescale theft from his company, was back in court today as he faced attempts to claw back the millions he stole from his multinational empire which led to one of Britain's biggest corporate failures. The 71-year-old's company, Polly Peck international, collapsed with £550m in debts and the tycoon fled to Northern Cyprus where he lived for 17 years as a fugitive from justice.
He returned on a private jet in 2010 supplied by Mr Bagana and spent a fortune on legal fees and accommodation before he was jailed for stealing £29 million in August.
Nadir now claims he is penniless and cannot pay back the £60 million sought by the prosecution to include interest. He claims he has not held a job since 1993 other than a short-term consultancy to a Cypriot newspaper and does not have a bank account or credit card, the court heard. The prosecution claims it is a sham and an affront to common sense.
Mr Bagana, a tourism and airline tycoon, said his relationship with Mr Nadir, 71, went back nearly 20 years and was "a hero of my generation" for his business achievements.
He counselled Nadir against returning to Britain to try to clear his name but promised to give him "moral support" if he decided to do so, backed up by millions of pounds from his personal fortune.
Nadir told him it would be a long and expensive process, asked for his support and mentioned obliquely the cost of living in London. Mr Bagana told the court. "I answered him by saying you must live by the standards that you have in the past when you used to live in London and I will provide the finances to make sure you are able to do that."
Asked if he wanted the money paid back, Mr Bagana said: "Inshallah (God willing)" but said that he did not expect that to happen. Mr Bagana said he expected to spend £1m to £2m – but the final bill came to more than £4.3 million, the court heard. Nadir spent £500,000 on the costs of renting a Mayfair house and £34,000 on a new Range Rover while he was in London.
Asked by Philip Shears QC, prosecuting, if he knew Nadir spent the money on a new car, he said: "I didn't know that. The money I sent was £4 million; I'm sure you can buy all sorts of cars with that type of money."
He said he met Nadir in Cyprus where he claimed that Nadir had servants and a chauffeur at his walled villa which he was "tastefully furnished" but economically. He wasn't "living an elaborate life as such, but I must say he wasn't living in poverty either."
Mr Bagana denied he'd paid the money because he was involved with Nadir in a project to develop a second airport in Northern Cyprus. "Mr Nadir is a hero of my generation. In Turkey and Northern Cyprus the initiatives he started are responsible for the current economic successes of today."
The hearing was adjourned until Friday
Register for free to continue reading
Registration is a free and easy way to support our truly independent journalism
By registering, you will also enjoy limited access to Premium articles, exclusive newsletters, commenting, and virtual events with our leading journalists
Already have an account? sign in