I was targeted too, Gordon Brown to say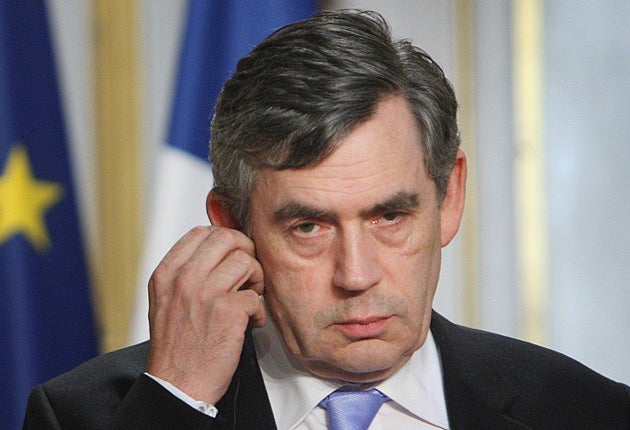 Gordon Brown will today break his silence over the News International scandal by accusing Rupert Murdoch's organisation of targeting his personal information, The Independent has learnt.
In a dramatic intervention in the deepening scandal, the Labour former Prime Minister is understood to be about to claim that private investigators working for the UK's largest newspaper group are believed to have accessed details relating to his personal bank account.
It is also alleged that he and his wife featured in Glenn Mulcaire's records.
It is claimed that material based on some of the illicitly-obtained information was subsequently used by one of News International's titles.
Mr Brown's decision to make the accusations is the latest extraordinary twist in a tumultuous seven days which has shaken Mr Murdoch's British newspaper empire and almost certainly killed his £9bn bid for BSkyB.
In a separate development, the Metropolitan Police today effectively accused News International of undermining Operation Elveden, its new inquiry into alleged corruption of police officers by journalists. In a statement, the Yard said it was "extremely concerned and disappointed that the continuous release of selected information - that is only known by a small number of people - could have a significant impact on the corruption investigation."
News International is understood to have said that no information about emails supplied to Scotland Yard relating to the alleged payments would be made public prior to early August.