Ian Watkins' family want to 'knock him around a cell' but will not give up on paedophile son
Former Lostprophets star has been sentenced to 35 years in jail for attempting to rape a baby and other child sex offences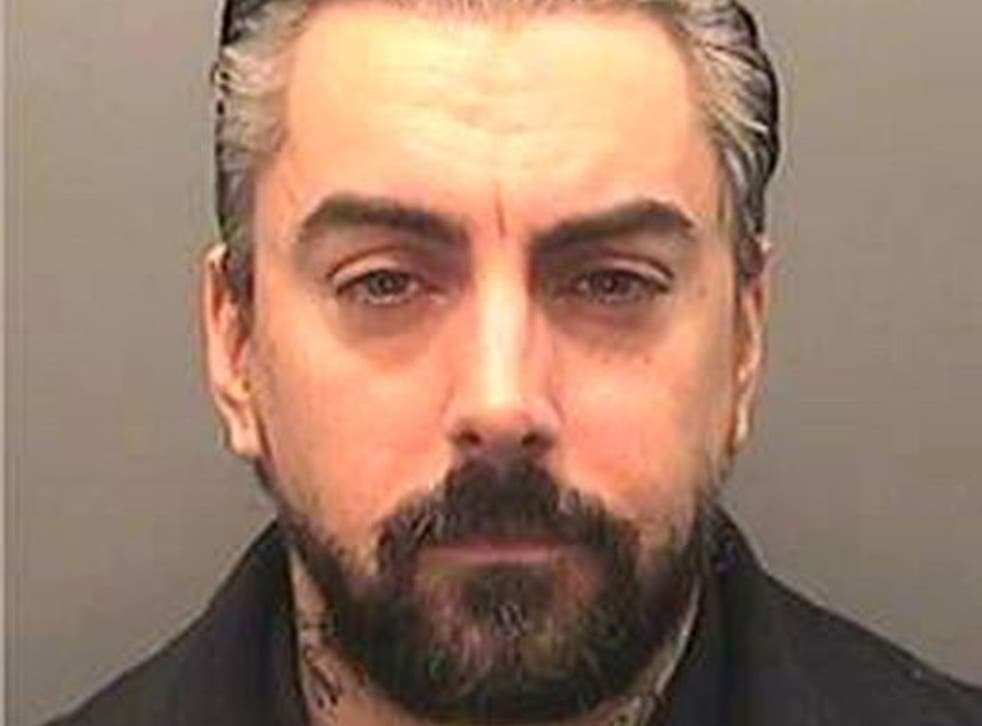 The family of Ian Watkins have said they would "cheerfully spend an hour knocking him around a cell", but will not give up on the former Lostprophets singer after he was jailed for 35 years for child sex offences.
Watkins, 36, was brought up in south Wales by step-father and Baptist minister John Davies, 53, and his mother Elaine, 60, after his biological father died when he was a child.
The pair could not face going to court yesterday, when their son was described by the judge as a "dangerous sexual predator" after he admitted 13 offences, including attempting to have penetrative sex with an 11-month-old baby.
Mr Davies said his "heart ached" for the victims involved, and for Watkins' own mother who he said was seriously ill after a kidney transplant and who had a "very strong relationship" with the singer.
Speaking in an interview with the Mail following Watkins' sentencing, Mr Davies said: "I could cheerfully spend an hour knocking him around a cell.
"There are things I may well want to say to him. These offences are so horrific. They are the most heinous crimes. Every one of us is completely and utterly devastated."
Watkins' younger brother Daniel, 24, said he used to be proud to call the Lostprophets star family, saying: "When I was in high school it was awesome. I thought all the attention was great."
He now keeps quiet about the connection, saying: "I was naïve. I don't want to be known as the brother of Ian Watkins."
Despite the horrific nature of his crimes, Mr Davies said he refused to give up on his wife's child.
"The police said he wouldn't think twice about hanging you or anyone else out to dry, why are you bothering, why would you want to stand by him?
"I said, because he is my stepson. Because it gives me an opportunity to seek some healing in a very broken family."
Meanwhile, the judge at Cardiff Crown Court yesterday said the mothers of the infants Watkins abused had committed the "greatest betrayal" by exposing them to the paedophile.
The accomplices, named only as Woman A and Woman B, were jailed for 14 and 17 years respectively.
In sentencing the former, Mr Justice Royce described the pair as "fawning fans" who helped the singer satisfy his "insatiable lust" for abusing young children.
"That you were manipulated by Watkins may be obvious, but you were a mother – your infant was only 11 months old," he said.
"A mother naturally loves, protects, shields, nurtures and cherishes. Your infant would have trusted you implicitly.
"You totally betrayed that trust. Could there be a greater betrayal?"
An inquiry has now been launched by the Independent Police Complaints Commission into claims that reports of Watkins' abuse were made to South Wales police as early as 2008 – four years before he was finally arrested.
Register for free to continue reading
Registration is a free and easy way to support our truly independent journalism
By registering, you will also enjoy limited access to Premium articles, exclusive newsletters, commenting, and virtual events with our leading journalists
Already have an account? sign in