Imprisonment 'turns young offenders into sex criminals'
Plans for Europe's biggest juvenile prison called into question by findings of Howard League study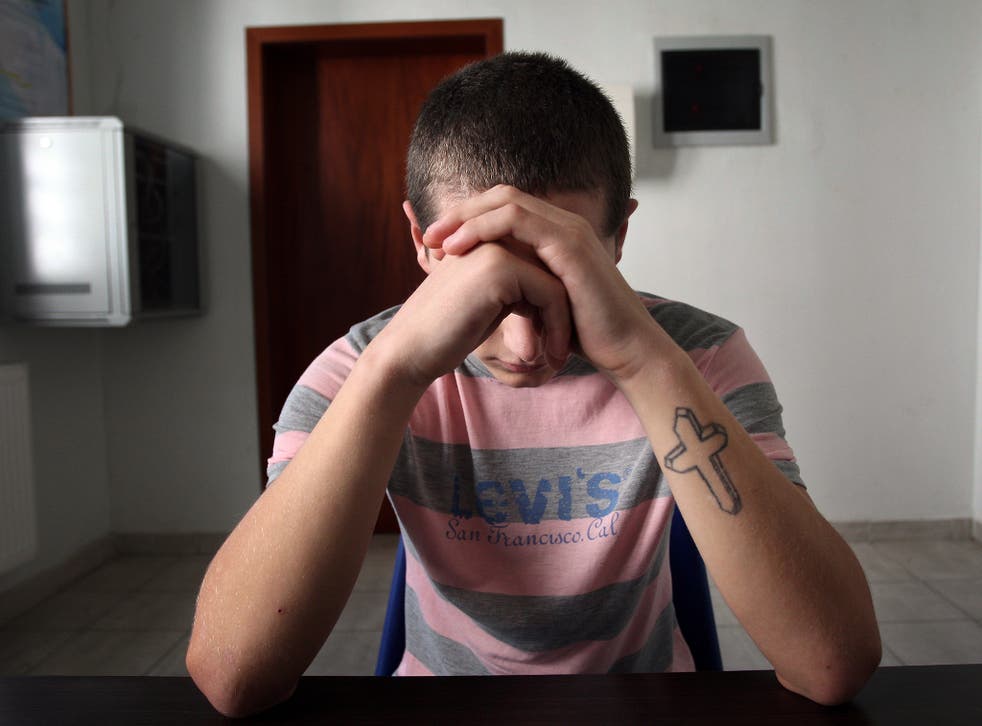 Plans for Europe's largest juvenile prison were criticised last night after a new report claimed that jailing children increased the chances of them becoming sex offenders in adulthood.
Hundreds of youngsters are at risk of adult sexual offending because their attempts to form healthy relationships are being damaged by time spent in single-sex detention centres, prison reform campaigners have suggested.
High levels of violence, the use of force by guards and long periods spent locked up made it difficult for children in custody to "develop a healthy sexual identity", a 15-strong commission set up by the Howard League for Penal Reform said in its fourth report into the issue of sex in prison.
More than 1,000 children are held in custody in England and Wales, with 95 per cent of them boys, and most aged 16 or 17.
"The commission heard that boys learnt to keep their sexual behaviour secret in prison," said the report. "Punishment for normal sexual behaviours could evoke feelings of guilt or shame for boys in prison and could increase the risk of sexual offending."
It concluded: "Incarcerating children at this formative time is counter-productive and may be compounding problematic behaviour and increasing their risk of sexual offending."
Children are most at risk of physical and sexual abuse in larger detention centres with more than 100 inmates, the report found, based on US prison statistics. The commission included academics, lawyers, campaigners and the Tory MP Sir Edward Garnier.
Inspection reports in England and Wales suggested that a third of boys in prison felt unsafe at some point and a fifth had been victimised.
At Feltham, in London, inspectors found there were, on average, two fights or assaults a day, including pre-meditated ambushes.
All prisons for boys in England hold at least 130 children and building work is due to start later this year on a 320-bed "secure college" alongside Glen Parva prison in Leicestershire to hold boys and girls aged between 12 and 17. The current largest institution, Wetherby in West Yorkshire, holds 288 boys.
The Government says that putting a large number of youth offenders in England and Wales into a small number of dedicated centres will significantly reduce the £100,000 current average cost of a place in youth custody.
The campaigners' report said small secure units with highly trained staff are best placed to give intensive support to children who are likely to have complex needs, an implicit criticism of the Government's Glen Parva plan.
"These initial findings raise serious issues which require further research and study. It is a matter of deep concern if there is an increased risk of sex offences occurring as some of the studies have indicated," said Chris Sheffield, the chairman of the Commission on Sex in Prison.
The commission admitted there had been little research on how the prison environment might increase a child's chances of becoming a sex abuser later. It cited a 1995 report on reconviction rates of children in Northern Ireland, suggesting children held in secure conditions were more likely to be convicted of violent and sexual offences as adults than those held in open conditions.
The finding that detention for children increased the risk of adult sexual offending was questioned by criminologist Elena Martellozzo, a lecturer at Middlesex University.
"I have never heard of the environment making anyone a sex offender," she said. "He's already a sex offender and he looks for the right environment to be able to groom children.
"Sending children to prison makes them more vulnerable and perhaps more prone to commit crimes outside of prison… but whether it turns inmates into sex offenders, I can't really support that."
The Ministry of Justice did not respond to a request for comment.
Fortified school the educational approach
The Government said that its plans for a 320-bed "fortified school" in Leicestershire was part of an attempt to end repeat offending by young people.
The secure college, when opened in 2017, will seek to double the 12 hours of education that young offenders in detention are supposed to receive every week. The new unit, alongside Glen Parva prison, was designed to be the first in a series of larger units. Penal campaigners have criticised the £85m plan for Europe's largest detention facility for children, saying that the best chances of rehabilitation were with small dedicated units.
The latest figures for November 2014, show that 1,055 children under the age of 18 were held in custody in England and Wales. It costs about £65,000 a year to hold a child in a young offenders' institution.
Register for free to continue reading
Registration is a free and easy way to support our truly independent journalism
By registering, you will also enjoy limited access to Premium articles, exclusive newsletters, commenting, and virtual events with our leading journalists
Already have an account? sign in
Register for free to continue reading
Registration is a free and easy way to support our truly independent journalism
By registering, you will also enjoy limited access to Premium articles, exclusive newsletters, commenting, and virtual events with our leading journalists
Already have an account? sign in