Islamist extremist jailed for terror offences after threatening to kill police officers
Terror suspect told police al-Qaeda and Isis magazines were 'entertaining and informative'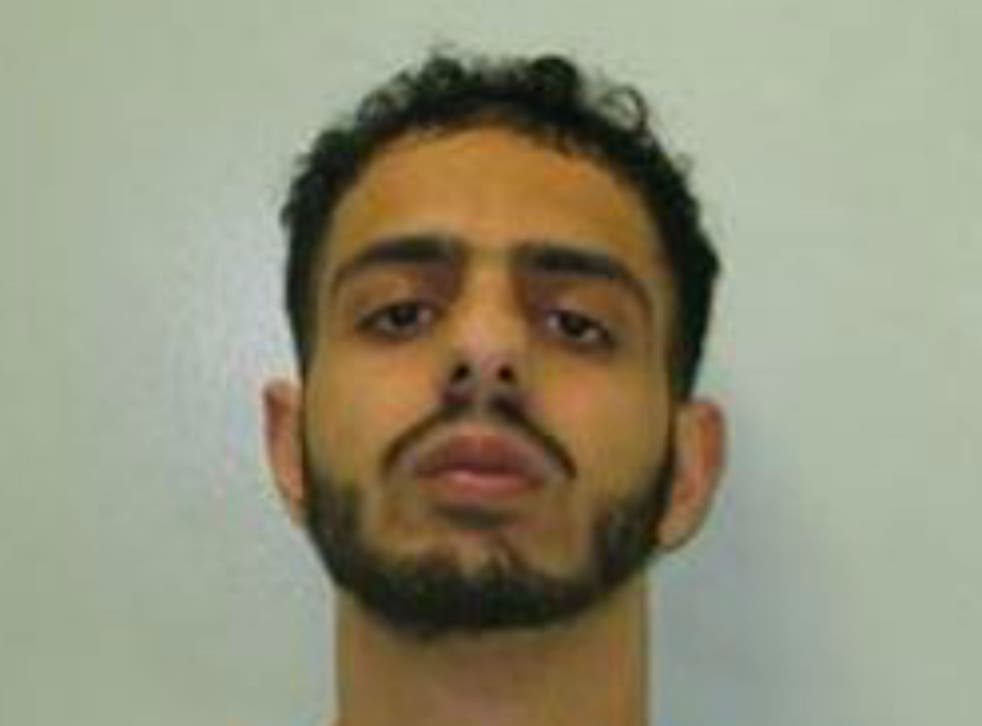 An Islamist extremist who threatened to kill police officers has been jailed for terror offences.
Mohammed Hamza Ghani was already going through a government deradicalisation programme when he made the attack threat.
Scotland Yard said the 28-year-old phoned 999 and the anti-terrorist hotline to "claim he would kill people or police officers" on 12 January.
When officers went to his home in Barnet, Ghani confessed that electronic devices in his bedroom contained electronic copies of terrorist magazines, including Isis and al-Qaeda propaganda.
He was already known to authorities because he was undergoing the Channel intervention programme - which is currently under review - after expressing extremist views.
Timeline of the Isis caliphate

Show all 19
Commander Clarke Jarrett, head of the Metropolitan Police counterterror command, said: "The officer seized his devices, including USB sticks and a laptop, and these were later analysed by digital forensic specialists. They did indeed contain terrorist publications, featuring horrendous articles about how to make different types of bombs, where to carry out terrorist attacks and how to assassinate people."
When police asked him about the magazines, which included an issue commemorating the 11 September 2011 terror attacks, Ghani said he considered them "entertaining and informative".
The Independent understands that Ghani had collected propaganda from Isis, al-Qaeda and other Islamist literature, and did not demonstrate affiliation to a particular group.
He pleaded guilty to eight counts of possessing documents containing terrorist information at London's Old Bailey.
He was sentenced to two years and four months imprisonment
Commander Jarrett concluded: "The material Ghani downloaded is not 'entertaining and informative' as he stated, but is toxic, hate-filled and in the wrong hands would provide a person with sufficient knowledge to carry out an attack.
Terror police appeal for public help to thwart plots
"We take the downloading of this material incredibly seriously and have a team of digital experts working to identify those viewing and sharing this kind of material, so that we can bring them to face justice just as we have done with Ghani."
The case came after terror investigations hit a record high of 700 in the UK, amid warnings Islamists and the far-right are "feeding each other".
As of October, around 80 per cent of investigations by police and MI5 were looking into Islamist jihadis and 20 per cent "other", including a "significant proportion from the right-wing".