Isis supporters who handed out Islamist propaganda in London outside Oxford Street Topshop jailed
The leaflets proclamed the 'dawning of a new era' and encouraged Muslims to join Isis in Iraq and Syria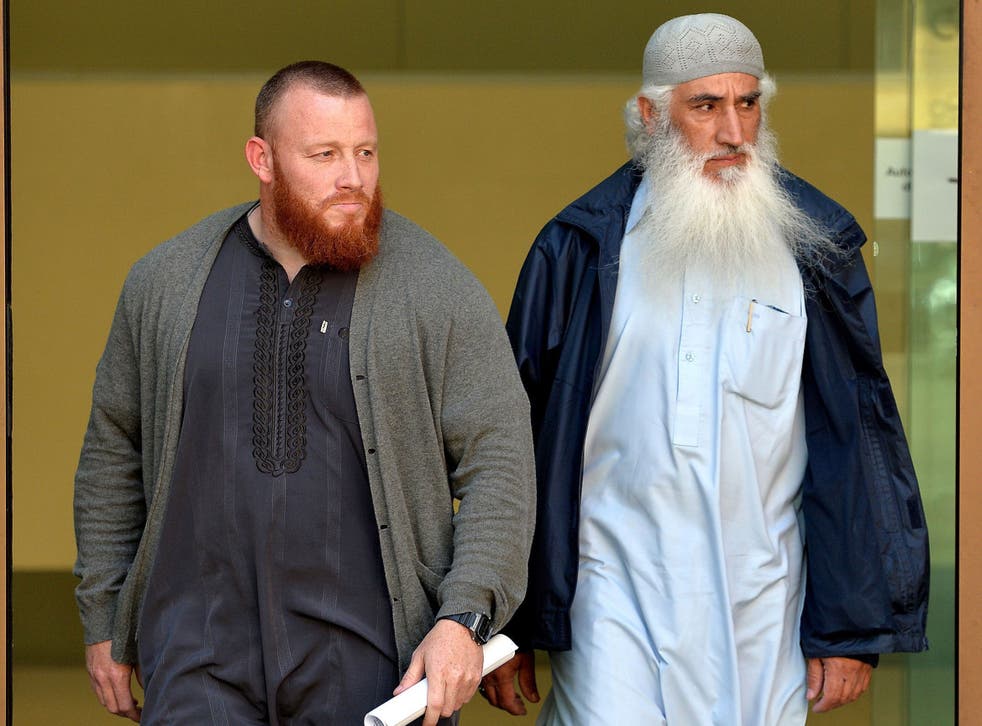 Two Islamists have been jailed for circulating Isis propaganda material in London's busiest shopping street in an effort to drum up support for the terrorist group.
Ibrahim Anderson, 38, and Shah Jahan Khan, 63, were part of a group who peddled the ideology from a stall outside Topshop's flagship branch in Oxford Street.
The pair, both from Luton, denied inviting support for a proscribed organisation but a jury convicted them last week following eight hours of deliberation at the Old Bailey.
Anderson had also denied possessing information likely to be useful to a terrorist after instructions on travelling to Syria were found at his home.
Judge Stephen Kramer QC jailed Anderson for three years and Khan for two today, saying their activities could have caused young people to be "lured" to their deaths in Iraq and Syria.
Mark Seymour, speaking for the prosecution, told jurors the men spent hours speaking to passers-by and distributing a leaflet on the "Caliphate" in August 2014.
When two passers-by, a doctor and her sister, challenged their extremist views and took photos to pass on to police they were told to "go and die", the court heard.
Asmaa and Reem Al-Jufaisha were dismissed as "kuffar", meaning disbelievers, after saying they were Shia Muslims from Iraq but they stood their ground and their evidence later helped secure the convictions.
Photos of the leaflets circulated on social media showed them declaring the "dawn of a new era" and calling on Muslims to pledge allegiance and migrate to the new so-called Islamic State.
Anderson, a mechanic with five children, has previous convictions for assault and possession an imitation firearm.
Born as Andrew Anderson, he converted to Islam while serving a jail sentence for robbery in the 1990s, and represented himself as a "devoted father to my family" in court.
He claimed he only wanted to practise his religion and exercise his freedom of speech, adding: "I have been brave enough to come and fight my corner because I know I am innocent and have done nothing wrong."
Khan, a driving instructor, was previously of good character, the court heard.
Additional reporting by PA
Register for free to continue reading
Registration is a free and easy way to support our truly independent journalism
By registering, you will also enjoy limited access to Premium articles, exclusive newsletters, commenting, and virtual events with our leading journalists
Already have an account? sign in
Register for free to continue reading
Registration is a free and easy way to support our truly independent journalism
By registering, you will also enjoy limited access to Premium articles, exclusive newsletters, commenting, and virtual events with our leading journalists
Already have an account? sign in