Hate-filled financial analyst jailed over homemade explosives stash
.Asad Bhatti was convicted of having a stash of bomb-making materials after police received a tip-off from a computer repair shop.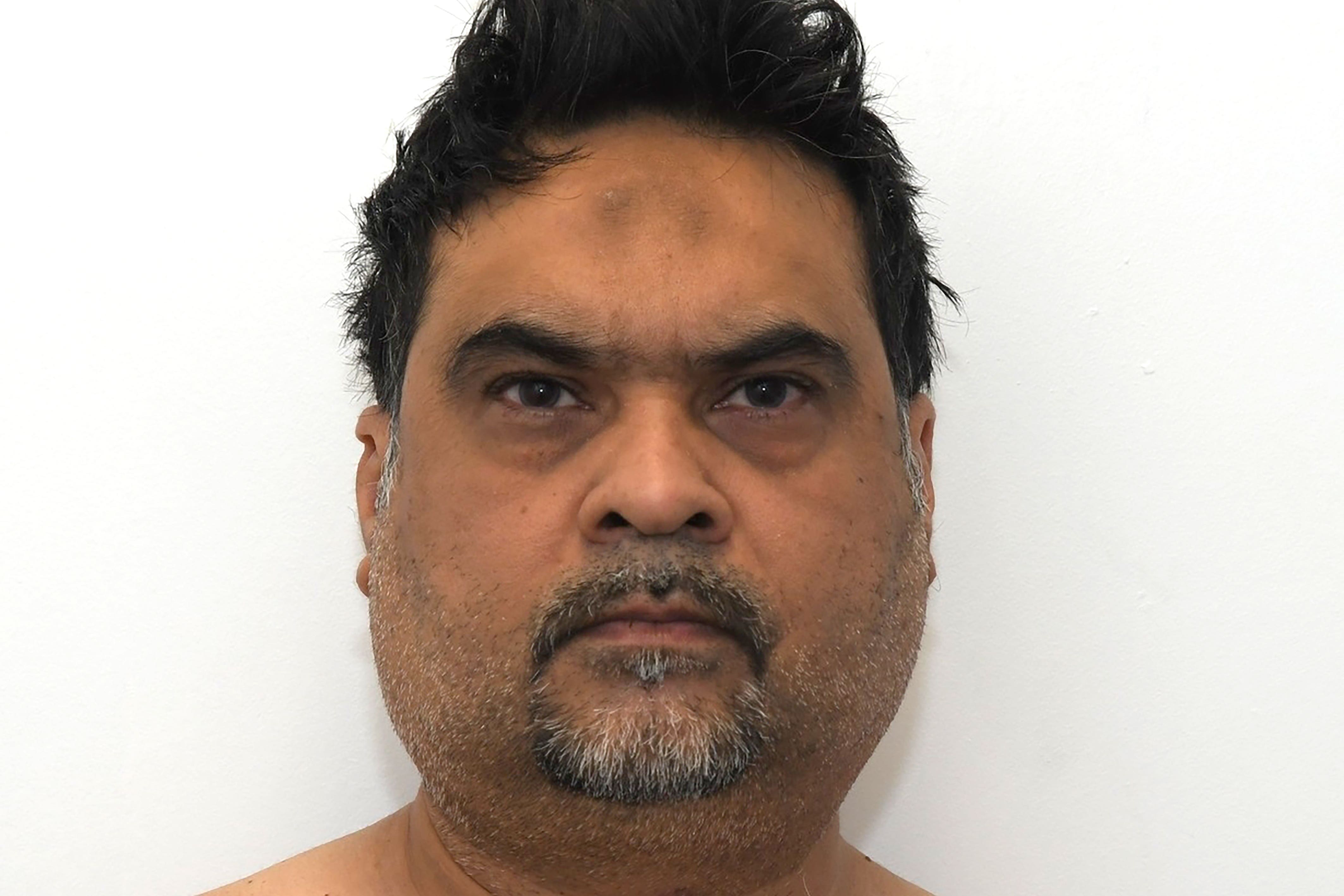 A financial analyst who made homemade explosives while harbouring "deep-seated" hatred against people he saw as "enemies" of Islam has been jailed for eight years.
Asad Bhatti, 50, from Redhill, Surrey, was convicted at the Old Bailey of having a stash of bomb-making materials after police received a tip-off from a computer repair shop.
On Monday, Mrs Justice McGowan jailed Bhatti for eight years with a further four years on extended licence after finding he posed a danger to the public in the future.
She said Bhatti had developed a "deep-seated hatred" for a group of Muslims he identified as "The Hypocrites" as well as other people based on their race and sexuality.
The judge noted that Bhatti had been diagnosed with autistic spectrum disorder and was a "compulsive individual" but was also intelligent, well educated, with a responsible job.
She told him: "You were not targeted or taken advantage of by others. You became interested and that interest may well have been obsessive because of your autistic condition. But the interest was real and caused you to experiment in a way that was highly dangerous."
The court had heard how Bhatti was reported to police by the owner of a computer repair shop who became suspicious of the content on his laptop.
An analysis of the computer and other electronic devices seized by police revealed a library of materials on how to manufacture explosive devices.
A search of the defendant's home and a rented storage unit uncovered precursor chemicals and circuitry for the construction of explosive devices.
Experts also identified an improvised explosive device and three quantities of an improvised explosive known as black powder.
The prosecution alleged Bhatti had the explosives for "a purpose connected with the commission, preparation or instigation of an act of terrorism".
An examination of Bhatti's computer also revealed a 173-page document compiled by the defendant entitled The Mu'min's Handbook.
Although unfinished, its contents page included sections on Islam, jihad and martyrdom followed by chapters on "a simple guide to explosives", "hand-to-hand combat" and "handguns and sniper rifles".
The 20th chapter entitled The Munaafiqun (The Hypocrites) identified a perceived worldwide "enemy" to Islam and its "true adherents".
He wrote that the "evil human beings" included "corrupt heads of Governments, Black Magicians, Religious Scholars".
When asked in police interview to explain the content, Bhatti said it was "just like educational documents, work documents, just like hobby documents, stuff that interests me".
Bhatti explained that he had studied engineering and business management at the University of Greenwich, and that he was a part-qualified accountant working as a senior financial analyst.
Giving evidence at his trial, Bhatti claimed he had the materials for lawful experimentation and out of curiosity.
In March, a jury rejected his explanation and found him guilty of two counts of possessing explosives, making explosives and two counts of possessing articles for terrorist purposes on or before January 8 2021.
In mitigation, Edward Henry KC told the court that Bhatti was "sad" rather than "bad" and had not sought to share his writings with others.
Mr Henry said: "He wanted to reduce the world to pure reason, a reason of his own understanding."
Detective Chief Superintendent Olly Wright, head of Counter Terrorism Policing South East , said: "This case is a perfect example of how important it is that the people within our communities, the people who know it best, are confident to report anything suspicious into us.
"Thankfully, due to the vigilance of a member of the public, Bhatti's actions were investigated, and he was stopped from causing harm. We will never fully know what the consequences could have been.
"I would like to take this opportunity to thank anyone who either has or will come forward with information, whether this leads to an investigation on this scale or not, your report will help us to keep our communities safe."
Detective Inspector Alex Maguire, Borough Commander of Reigate and Banstead, said: "This sentence reaffirms our commitment, alongside our partners in Counter Terrorism Policing South East, to root out those with extremist views and bring them to justice.
"While he evidently had the intent to equip himself with harmful substances, he was stopped and those devices were not deemed functional and he has now been bought to justice."