Jack Adcock trial: Doctor Hadiza Bawa-Garba found guilty of causing manslaughter by gross negligence of six-year-old boy
The doctor, along with nurse Isabel Amaro were accused of 'truly, exceptionally bad' treatment which led to the boy's death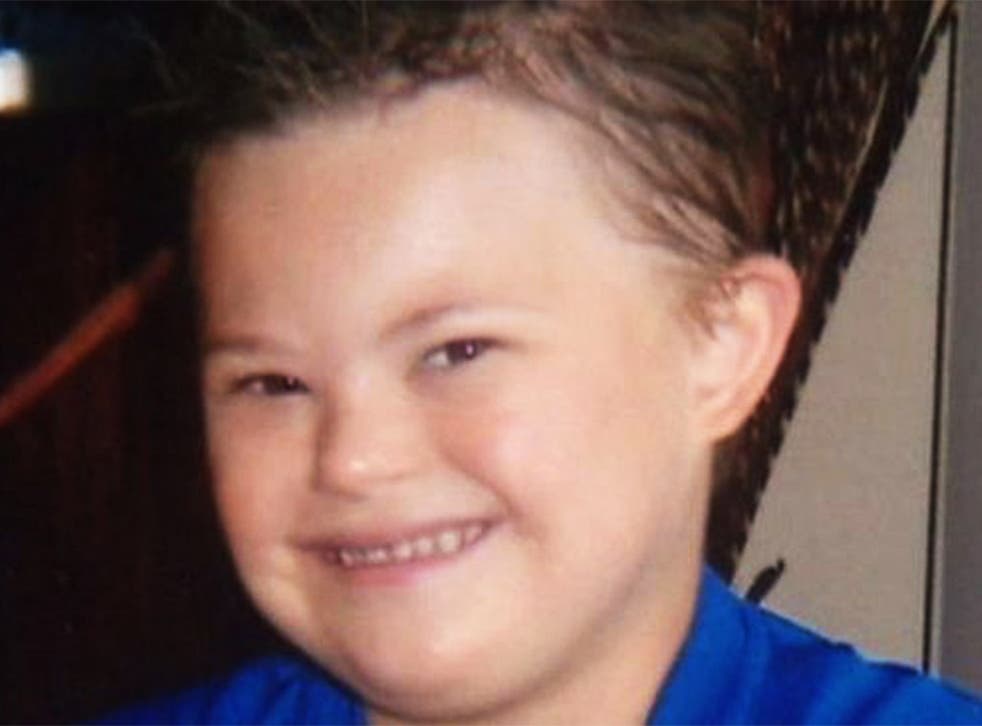 A doctor was today found guilty of causing the death of a six-year-old boy by gross negligence.
Doctor Hadiza Bawa-Garba and nurse Isabel Amaro were accused of "truly, exceptionally bad" treatment which led to the death of Jack Adcock, a youngster with Down's Syndrome and a known heart condition, in 2011.
Nurse Theresa Taylor, who was also involved with Jack's care at the Leicester Royal Infirmary, was cleared of the same charge after nearly 25 hours of deliberations at Nottingham Crown Court.
The prosecution claimed the medical team at the hospital "robbed" Jack Adcock, of Glen Parva, Leicester, of his chance of survival when he was admitted to hospital.
He was admitted suffering from vomiting and diarrhoea and later developed sepsis.
All three were accused of medical failings which led to Jack's death. A jury of six men and six women took five days to find Dr Bawa-Garba, 38, of Leicester, guilty of manslaughter by gross negligence by a majority verdict of 10-2. Taylor, 55, also of Leicester, was found not guilty of the same charge.
Amaro, 47, of Manchester, was found guilty of manslaughter by gross negligence on Monday after three days of deliberations.
During the trial, the prosecution said Jack died after a series of failings by medical staff, including Bawa-Garba's "failure to discharge her duty" as the responsible doctor.
Prosecutor Andrew Thomas QC said: "In short, she neglected her duty to care for Jack.
"It was not just a momentary lapse. The prosecution say that Jack's care was neglected over a protracted period of time: her failings were compounded by a failure to go back and reassess Jack despite clear indications that his underlying condition was continuing.
"These were not just simple breaches of duty, but really serious breaches amounting to gross negligence."
Bawa-Garba failed to recognise that Jack was suffering from septic shock and when he collapsed, she momentarily stopped life-saving treatment after mistakenly believing he was under a "do not resuscitate" order.
The error was picked up by a junior doctor after CPR was stopped for around a minute.
Nottingham Crown Court heard that Bawa-Garba had confused Jack for another patient she had treated earlier in the day, in what prosecutor Mr Thomas described during his opening as a "remarkable error".
He accepted the break in resuscitation would not have any effect as Jack was already past the "point of no return", but added the "relevance is that it shows that she had simply not given Jack sufficient attention during the day, to the point that she did not even recognise who he was".
The court also heard Amaro accepted she breached her duty of care but has denied that any of her failings significantly contributed to the youngster's death.
Mr Thomas said her record keeping was "woefully incomplete" and failed to monitor Jack's vital signs.
He said: "The prosecution say that these were major failings which contributed significantly to the overall deficiencies in Jack's care.
"If nurse Amaro had brought any of these to the attention of her senior nursing and medical colleagues, this should have led to urgent reassessment and initiation of further treatment to improve Jack's condition.
"It was a needless death."
During the four-week trial, the court heard evidence from Jack's mother Nicola who said she was "hysterical" after her son collapsed with his lips turning blue.
"He was just lying there. It looked like he was fast asleep," she said.
Bawa-Garba and Amaro will be sentenced at a later date.
PA
Register for free to continue reading
Registration is a free and easy way to support our truly independent journalism
By registering, you will also enjoy limited access to Premium articles, exclusive newsletters, commenting, and virtual events with our leading journalists
Already have an account? sign in
Register for free to continue reading
Registration is a free and easy way to support our truly independent journalism
By registering, you will also enjoy limited access to Premium articles, exclusive newsletters, commenting, and virtual events with our leading journalists
Already have an account? sign in