Jammed in tiny hideaway, seven UK-bound stowaways found in van at Calais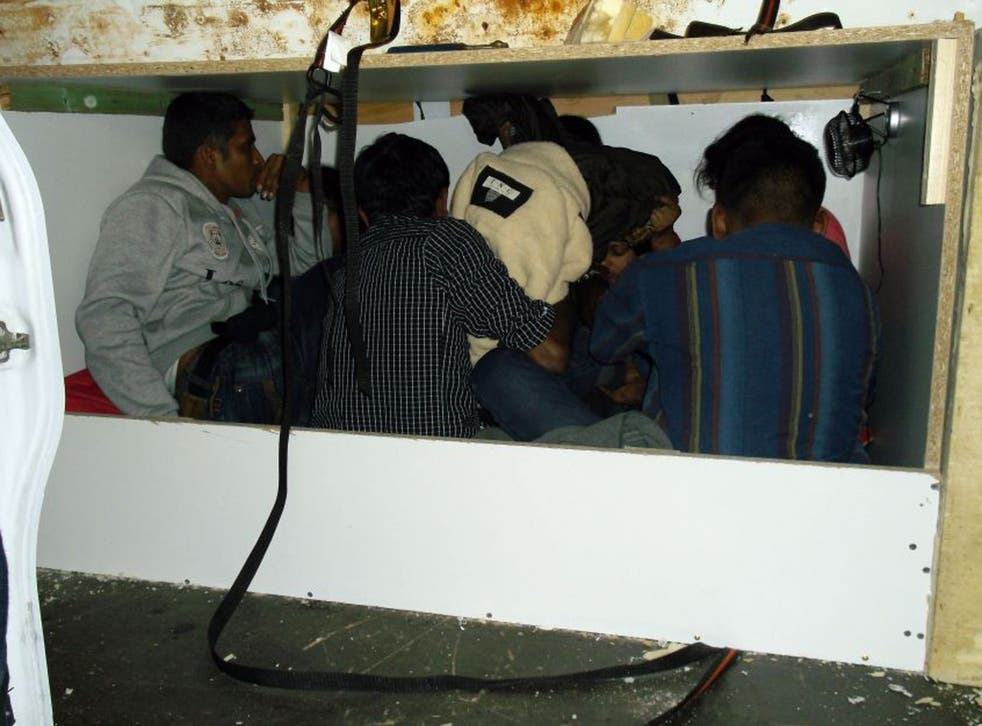 Seven stowaways were stopped from entering Britain after being found in a tiny purpose-built hideaway inside a van at the port of Calais.
A heartbeat detector led to Border Force officers discovering the four men, one woman and two children - all from Sri Lanka - in a cramped box in the van.
Officers decided to search the German-registered hire vehicle which was carrying insulation boards after it arrived at the French port bound for Dover, Kent, in the early hours of 10 March.
Inside the box containing the stowaways were lighting and fans. The 51-year-old Polish van driver and the seven Sri Lankans were handed over to the French border police for investigation.
A Border Force spokesman said the van driver has since appeared before a court in France and been jailed for four months for the facilitation of people smuggling.
Paul Morgan, Border Force director for South East and Europe, said: "Those involved in people-smuggling prey on the desperation of others in order to line their own pockets and are a major factor in illegal immigration to the UK.
"This incident shows why we base Border Force staff in France - to stop would-be illegal immigrants before they can reach the UK and to target those engaged in people smuggling."
PA
Register for free to continue reading
Registration is a free and easy way to support our truly independent journalism
By registering, you will also enjoy limited access to Premium articles, exclusive newsletters, commenting, and virtual events with our leading journalists
Already have an account? sign in