Jayden Parkinson: Murder police focus on grave in search for missing teenager
Leading officer says police had received 'significant and highly relevant information,' which led to specific grave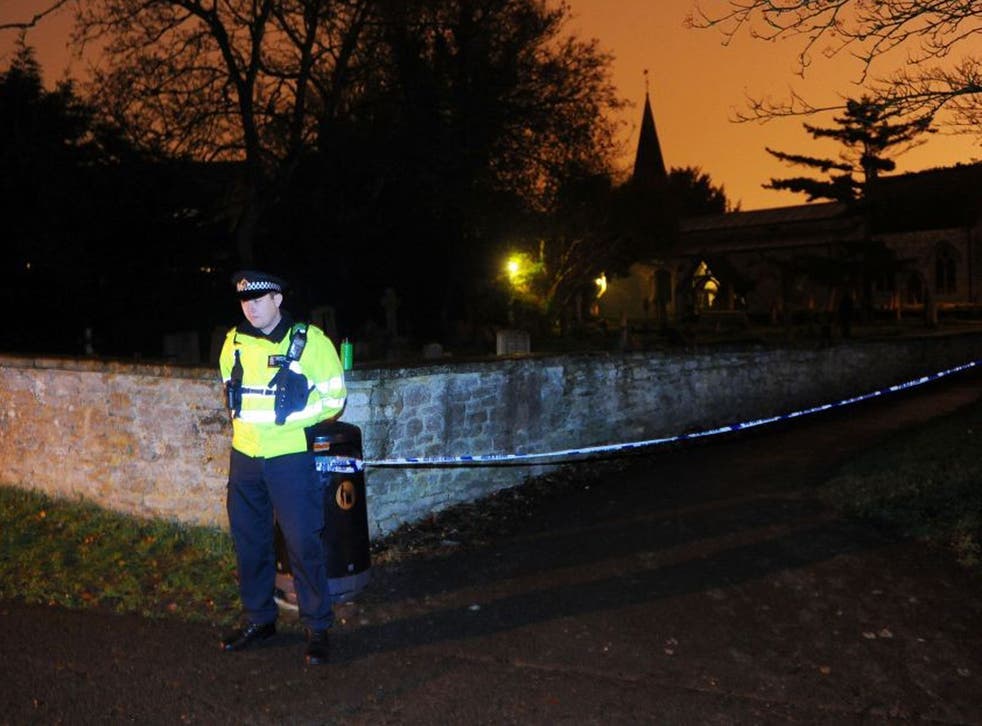 Police involved in the search for missing teenager Jayden Parkinson have confirmed they are focusing their investigation on a grave next to a church which was cordoned off last night.
Thames Valley Police said the hunt for Jayden had led them to the Great Western Cemetery by All Saints' Church in Didcot, Oxfordshire following information it received about the grave.
The 17-year-old girl disappeared on 3 December after she was last seen leaving the town's railway station at approximately 4.30pm.
Detective Chief Superintendent Andy Murray, who is leading the investigation, said police had received "significant and highly relevant information" which led their search efforts to a specific grave at a press conference on Tuesday evening.
"We're in the process of securing this grave and would like to emphasise that the family connected with this grave have been informed," he said.
"We will be here throughout the night and for a number of days.
"A tent has been erected which covers more than the specific grave we are focusing on.
"The families of those in the graves nearby will be contacted by us and reassured that there will be no disturbance to these graves.
"We would ask people not to be concerned, as families who need to be aware will be contacted and reassured by us.
"The investigation could take some time and is a very sensitive and difficult situation so we would like to ask the public and the media to be patient and understanding at this time."
He said Jayden's family were "absolutely distraught".
Jayden's former boyfriend, 22-year-old Ben Blakeley, of Christchurch Road, Reading, Berkshire, appeared on Tuesday at Oxford Crown Court charged with her murder and perverting the course of justice by disposing of her body and lying to the police about the last time he saw her alive.
More than 100 uniformed officers and detectives are working on the case, with support from National Crime Agency specialists.
Mr Murray said yesterday there was "no indication" that Jayden was alive and appealed to people to contact police if they remembered seeing the teenager "on her own, or in the company of anybody".
He also renewed an appeal for any information from the public about a man seen struggling with a suitcase just outside the village of Upton, near Didcot, in south Oxfordshire, at about 2am, on 9 December.
The same man was later then seen with the same suitcase in the Lydalls Road area of Didcot - where All Saints' is located - at about 3.30am.
Detectives have since recovered several suitcases, one of which Mr Murray said "may well be significant".
A 17-year-old, who cannot be named for legal reasons, also appeared before Oxford magistrates charged with perverting the course of justice between 3 December and 10 December by assisting in the disposal of Jayden's body and other evidence.
Anyone with information is asked to contact police on 101 or contact Crimestoppers, anonymously, on 0800 555111.
Additional reporting by Press Association