Jimmy Mubenga death: Three G4S guards to be charged with manslaughter
Father-of-five died while being deported to his native Angola in 2010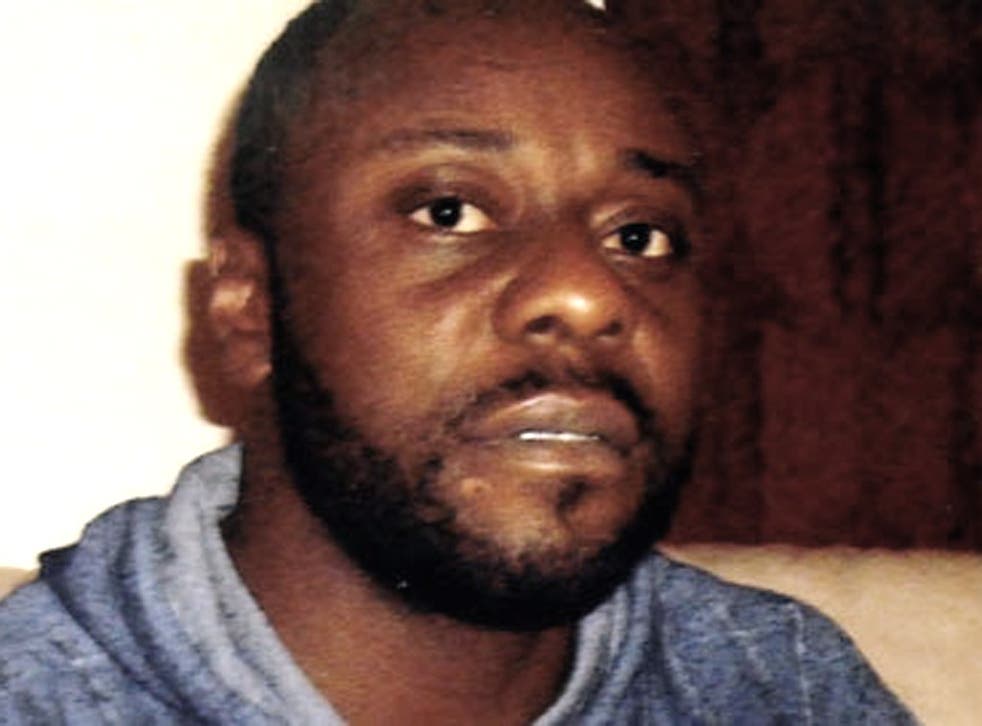 Three G4S detainee custody officers are to be charged with the manslaughter of Jimmy Mubenga, who died while restrained as he was being deported from the UK, the Crown Prosecution Service (CPS) said today.
Colin Kaler, Terrence Hughes and Stuart Tribelnig, who worked for G4S Care and Justice Services UK Limited at the time of Mr Mubenga's death, were tasked with removing him on a British Airways flight to his native Angola in October 2010.
Prosecutors decided in July 2012 that no charges should be brought in relation to Mr Mubenga's death; however, the case was reconsidered by the CPS after a verdict of unlawful killing was returned at the 46-year-old father-of-five's inquest.
Kaler, Hughes and Tribelnig will appear at Westminster Magistrates' Court on 7 April.
Kaler, 51, from Bedfordshire, Hughes, 53, from Hampshire, and Tribelnig, 38, from Surrey, have been charged with unlawful act manslaughter and gross negligence manslaughter as alternatives, the CPS added.
However, FTSE 100 firm G4S will not face charges of corporate manslaughter after the CPS decided there was insufficient evidence for such a prosecution.
Malcolm McHaffie, deputy head of CPS Special Crime, said: "We have completed a fresh review of all of the evidence relating to the death of Jimmy Mubenga, including the new evidence arising from the inquest, and decided that three men should be prosecuted for manslaughter.
"There is sufficient evidence for a realistic prospect of conviction and it is in the public interest to prosecute Colin Kaler, Terrence Hughes and Stuart Tribelnig.
"Criminal proceedings are now under way and the defendants have a right to a fair trial. It is extremely important that there should be no reporting, commentary or sharing of information online which could in any way prejudice these proceedings."
Mr Mubenga was in the process of applying for permission to stay in the UK permanently when it was decided he should be deported after serving two years in jail for assault occasioning actual bodily harm.
Prior to his deportation, Mr Mubenga and his wife, Adrienne Makenda Kambana, had been living in Ilford, east London, after arriving in the UK from Angola in 1994.
Mr Mubenga died of cardio-respiratory collapse, where the heart stops beating and a person stops breathing, the inquest found.
Adrienne Makenda Kambana, Mr Mubenga's widow, said: "My children and I have waited a long time for this decision. We hope the CPS will now move this case forward quickly."
Mark Scott, solicitor for Mr Mubenga's family, with Bhatt Murphy solicitors, said: "The family look to the Crown Prosecution Service now to ensure that they prosecute the case with the rigour and robustness required by the evidence available to them.
"It has been a three-and-a-half year struggle for the family to get to this point and they hope to get on with their lives once this final challenge is met."
PA
Register for free to continue reading
Registration is a free and easy way to support our truly independent journalism
By registering, you will also enjoy limited access to Premium articles, exclusive newsletters, commenting, and virtual events with our leading journalists
Already have an account? sign in