Jo Cox death: Anger after Nick Griffin says Remain campaign will 'exploit the tragedy'
After causing outrage on Twitter, the former leader of the British National Party has continued to attack the Remain campaign on Facebook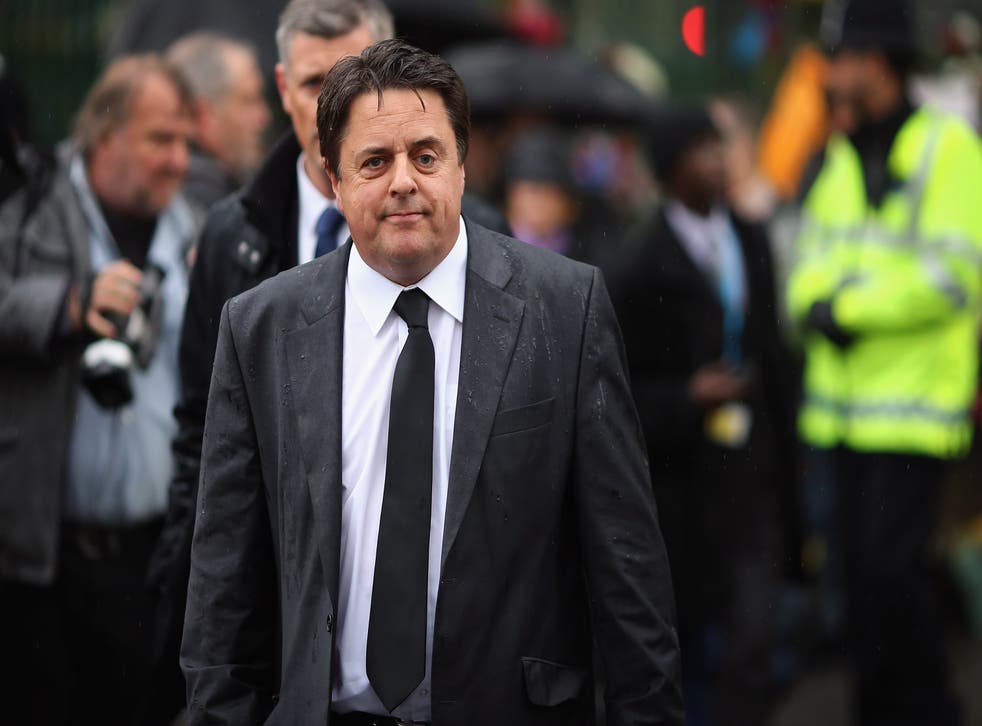 Former British National Party leader Nick Griffin has caused outrage after suggesting that the Remain campaign will seek to exploit the death of Labour MP Jo Cox as a means of supporting its campaign to stay in the European Union.
After news of the attack on Ms Cox broke, Griffin tweeted: "If #JoCox dies (& we all pray she doesn't) just watch #Remain exploit the tragedy in attempt to shore up their crumbling blackmail campaign."
Ms Cox died after being shot and stabbed while running her constituency surgery in Birstall, West Yorkshire.
Cox murder suspect arrest
The suspect in the MP's death is believed to have had long-term links to the Springbok Club, a hard-right group that has campaigned against the EU.
He also purchased a gun-making manual from a far-right neo-Nazi group, new documents suggest.
Witnesses at the scene in Birstall say they heard the suspect shout "Britain First" as Cox was shot and then stabbed.
Britain First, the far-right organisation founded five years ago by former BNP members, has condemned the attack.
Before her death Ms Cox had been an active member of the Remain campaign and had called for the UK to accept child refugees stranded in mainland Europe.
Following her death her husband Brendan Cox released a statement urging people to "unite to fight against the hatred that killed her".
Griffin responded to news of the MP's death, tweeting: "Just heard Jo Cox has indeed died. That is very sad & a dark day for Britain. Let's hope all agree to keep this tragedy [out] of the campaign."
After receiving an outpouring of disgust at his tweets, he added: "No more memes from me v #Remain for rest of today. As I said before, I disagreed with Jo Cox's politics, but her passion commands respect."
However on Facebook, Griffin continued to attack the Remain campaign, posting links to articles claiming the suspect had mental health problems, and from other far-right groups claiming the Remain campaign was "already looking to capitalise on Ms Cox's tragic death".
Jo Cox shooting - pictures of the crime scene

Show all 7
"Shame on the leftists who attempted to exploit this [killing] for political purposes", Griffin wrote.
Griffin was ejected as president of the BNP in 2014 after being accused of trying to "destabilise" the far-right party and of "harassing" members.
EU campaigns are currently on hold following Ms Cox's death.