Jo Cox: Labour MP killed in shooting and stabbing in West Yorkshire
The MP was airlifted to Leeds General Infirmary after being shot and stabbed several times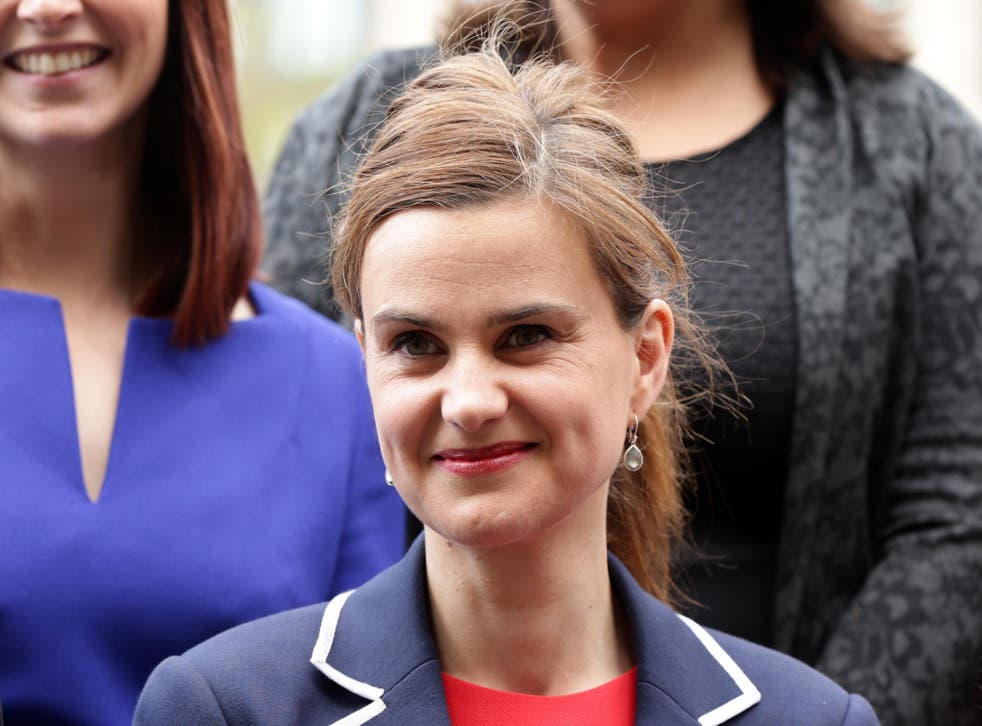 A Labour MP has been killed after being shot and stabbed whilst holding an advice surgery for her constituents.
Jo Cox, the MP for Batley and Spen, was attacked outside a library in the town of Birstall, West Yorkshire, where she was holding the event.
Eyewitnesses report that the 41-year-old mother of two was left lying bleeding on the pavement after the incident.
She was subsequently airlifted to Leeds General Infirmary. Her condition was initially reported as serious but she ultimately died.
West Yorkshire Police said a 52-year-old man had been arrested.
"At 12.53 today, police were called to a report of an incident on Market Street, Birstall, where a woman in her 40s had suffered serious injuries and is in a critical condition," a spokesperson said.
"A man in his late 40s to early 50s nearby also suffered slight injuries. Armed officers attended and a 52-year-old man was arrested in the area. There are no further details at present.
"Police presence in the area has been increased as a reassurance to the community."
At a press conference later in the afternoon, the force's acting chief constable added: "We are not in a position to discuss any motive at this time. We are not looking for anyone else in connection with this incident at present."
The attack is believed to have been a one-off, she said.
A number of eyewitnesses suggested that the killer shouted "Britain first" during the assault. Other reports suggest the MP may have intervened in an altercation.
They also said the assailant appeared to be using an adapted replica or homemade gun of old-fashioned appearance.
Witness Daniel Blyth, 38, a company director from the town, told the Yorkshire Post newspaper that the assault was "unusual".
"I saw seven police cars racing up Leeds Road towards Morley. They were unmarked BMWs," he said.
"There are two helicopters flying overhead. It all seems very dramatic. I have heard that two people have been shot but I'm not who are why. It's all very unusual for Birstall."
Ms Cox chaired the All Party Parliamentary Group on Syria and was a backbencher.
She was elected in 2015 and previously served on the Communities and Local Government Select Committee.
A number of MPs have been subject to assaults while going about their work in recent years.
East Ham MP Stephen Timms was stabbed twice during a constituency surgery at a library in May 2010. The attacker, Roshonara Choudhry said she had been influenced by Al Qaeda and that her attack had been in revenge for the Iraq War.
Mr Timms suffered potentially life-threatening wounds but recovered and continued as an MP.
In January 2000, Cheltenham MP Nigel Jones was injured in an attack at his local office by constituent Robert Ashman with a samurai sword. That MP's assistant, local councillor Andrew Pennington was killed in the attack.
David Cameron tweeted: "The death of Jo Cox is a tragedy. She was a committed and caring MP. My thoughts are with her husband Brendan and her two young children."
Ambulances in Birstall after MP Jox Cox shot
Jeremy Corbyn MP, Leader of the Labour Party said: "The whole of the Labour Party and Labour family - and indeed the whole country - will be in shock at the horrific murder of Jo Cox today.
"Jo had a lifelong record of public service and a deep commitment to humanity. She worked both for Oxfam and the anti-slavery charity, the Freedom Fund, before she was elected last year as MP for Batley and Spen – where she was born and grew up.
"Jo was dedicated to getting us to live up to our promises to support the developing world and strengthen human rights – and she brought those values and principles with her when she became an MP.
"Jo died doing her public duty at the heart of our democracy, listening to and representing the people she was elected to serve. It is a profoundly important cause for us all.
"Jo was universally liked at Westminster, not just by her Labour colleagues, but across Parliament.
Jo Cox shooting - pictures of the crime scene

Show all 7
"In the coming days, there will be questions to answer about how and why she died. But for now all our thoughts are with Jo's husband Brendan and their two young children. They will grow up without their mum, but can be immensely proud of what she did, what she achieved and what she stood for.
"We send them our deepest condolences. We have lost a much loved colleague, a real talent and a dedicated campaigner for social justice and peace. But they have lost a wife and a mother, and our hearts go out to them."
Register for free to continue reading
Registration is a free and easy way to support our truly independent journalism
By registering, you will also enjoy limited access to Premium articles, exclusive newsletters, commenting, and virtual events with our leading journalists
Already have an account? sign in
Register for free to continue reading
Registration is a free and easy way to support our truly independent journalism
By registering, you will also enjoy limited access to Premium articles, exclusive newsletters, commenting, and virtual events with our leading journalists
Already have an account? sign in