Joanna Dennehy: The girl from a loving home who became a serial killer
The chilling story of Joanna Dennehy, a multiple murderer who persuaded two men to assist her spree, can finally be told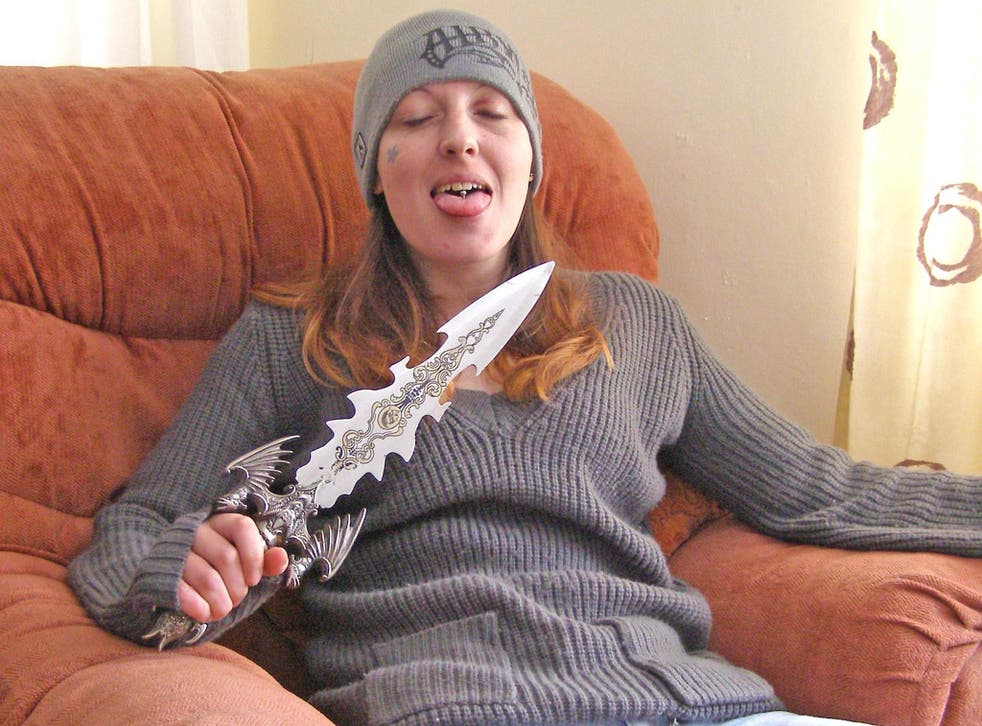 For a woman who professed to kill for fun, the business of murder for Joanna Dennehy was an intensely serious act. As she lifted the knife like Norman Bates in Psycho and plunged it into her final victim, she showed little emotion and appeared not to enjoy herself. "Oh, look, you're bleeding," she told John Rogers, who nearly died from his wounds. "I'd better do some more."
Dennehy, 31, is unique in the roll call of British multiple killers. She does not fit the Myra Hindley or Rose West model of accomplice to a more dominant partner. She is not a classic serial killer who disengaged after a kill to re-enter normal life, before murdering again. And she was not doing it for money.
But in killing three men and seriously wounding two others over 14 days of carnage, her behaviour is more like a slow-burning spree killer with each death triggering the next. Afterwards, she celebrated by pointing out a body in a wheelie-bin like a trophy. After killing her third victim, she phoned up a friend to sing the Britney Spears song "Oops... I Did It Again".
"She didn't realise how bizarre that behaviour was," said Professor David Wilson, an expert on serial killers. "The dividing line between fantasy and reality had become utterly blurred."
The first accounts of Dennehy's descent from a loved child in a stable home to murderous killer can be told for the first time after two of her accomplices were convicted for helping to cover up her crimes. But her decision to plead guilty in November means that her reasons for the attacks are not yet fully understood.
However it appears clear that the mother-of-two was seeking notoriety as a serial killer. She danced a jig of delight after seeing a television news report about the killings that started on 19 March last year when she stabbed the Pole Lukasz Slaboszewski, 31, who made the fatal error of thinking he had met a girlfriend in Dennehy.
Ten days later, she killed John Chapman, 56, in his bedsit at the block in Peterborough that she shared. He too was stabbed in the heart after being accused of seeing Dennehy in the bath and a photograph was taken of his body. On the same day, she murdered Kevin Lee, 48, her landlord and lover who was said to have become obsessed with her.
In a last act of cruelty, she dressed him in a black dress before dumping his body in ditch like the other two men. However, Dennehy was not satisfied and desired to kill again.
With her friend Gary Stretch, a 7ft 3in unsuccessful career burglar, she drove to his home town of Hereford. They stopped at a friend's house where she told a witness: "I'm a killer. I've killed three people, Gary helped dispose of them and I want to do some more. I want some fun. You've had your fun Gary, I want some fun now."
Driven around the streets, she identified two men whom she attacked and left for dead. Both survived and gave evidence at the trial of Stretch and another man, Leslie Layton, who were both convicted of failing to prevent a lawful burial and perverting the course of justice. Asked what he would like to say to Dennehy, John Rogers, the last of the victims, said: "Why? Why did you do it?"
Dennehy was a pathological liar. She routinely claimed she had served time for murdering her father after years of abuse, which was a lie. Her father, Kevin, a security guard, is alive and well. Neither he, nor her mother Kathleen, had ever been investigated over such claims. Her family say she had a happy and loving childhood in Hertfordshire, but descended into drink and drugs as a teenager. "I think the people, the drugs and the environment she went into triggered something dark inside her," her sister Maria told The Mail on Sunday.
She left home at 15 and began a turbulent relationship with John Treanor, a man five years older than her, with whom she had two children. The pair's relationship – marked by frequent disputes, violence by Dennehy and long separations – ended only after Mr Treanor took the children away, complaining of her violence. He has since remarried and lives with his wife and the two girls, aged 13 and seven, in Glossop, Derbyshire.
After the break-up, she moved to Peterborough where she began living in a bedsit owned by one of her victims, Kevin Lee, and acted as his enforcer and did odd-jobs in return for her rent.
She was admitted to a psychiatric unit in Peterborough a year before the murder spree, where she was diagnosed with a series of psychopathic and other disorders. She claimed to suffer from depression and had a history of self-harm.
Her stomach was flecked with pronounced scars from where she had slashed herself with razor blades. The scarring was revealed in pictures that she posed for before her final stabbing spree in Hereford that she likened to the last stand of Bonnie and Clyde, who were shot dead by police after killing nine people. She is due to be sentenced at a later date along with the three men she cajoled into helping her.
"If she is a psychopath, she will like to have the attention on her," said Dr Lundrigan, a senior lecturer in criminology at Anglia Ruskin University. "Once the limelight is gone, she may feel compelled to offer some kind of explanation in order to keep the focus on her."
Register for free to continue reading
Registration is a free and easy way to support our truly independent journalism
By registering, you will also enjoy limited access to Premium articles, exclusive newsletters, commenting, and virtual events with our leading journalists
Already have an account? sign in
Register for free to continue reading
Registration is a free and easy way to support our truly independent journalism
By registering, you will also enjoy limited access to Premium articles, exclusive newsletters, commenting, and virtual events with our leading journalists
Already have an account? sign in