John Worboys: Parole Board overlooked 'critical evidence' in decision to release black cab rapist, victims tell High Court
 Release went 'badly wrong', lawyers for a pair of victims claim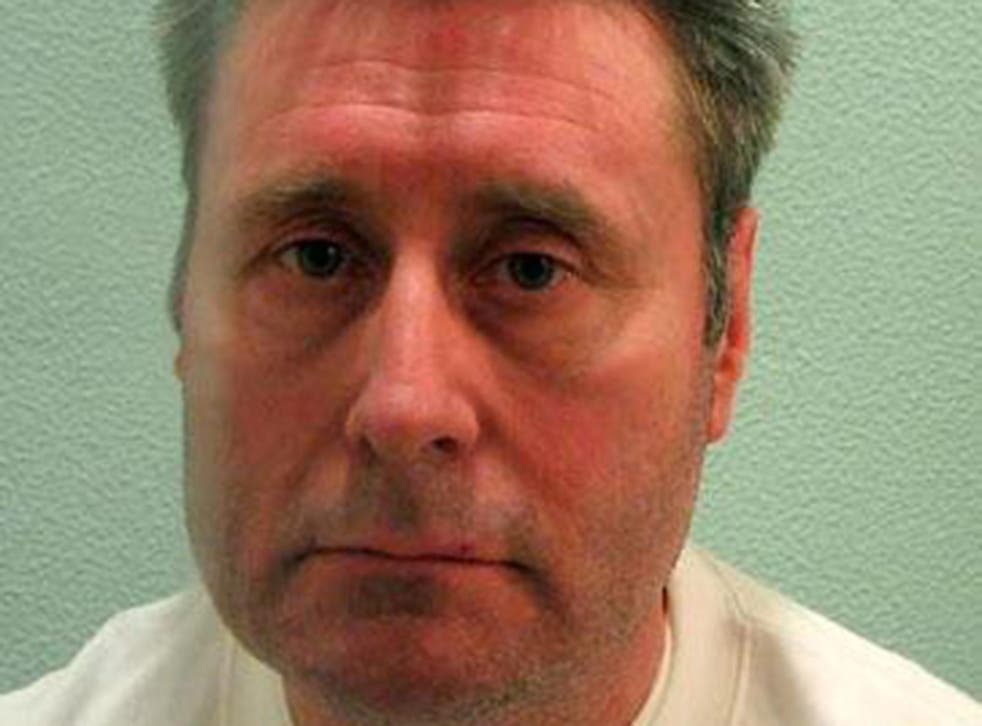 Victims of the man dubbed the "black cab rapist" have accused the Parole Board of overlooking "critical evidence" when reaching a decision to free him from prison.
Something went "badly wrong" in the process to determine whether it was safe to release John Worboys, a lawyer for two women told senior judges at the High Court in London.
They are bringing a landmark legal challenge in a bid to stop Worboys' being freed.
Phillippa Kaufmann QC said the Parole Board failed to take into account "wider allegations" of offending against the serial sex attacker.
She told the court: "It is submitted this is a case where the parole process has gone badly wrong."
She added: "Had it not been for the claimants' action in bringing this claim – the first time that victims have ever done so – the errors in the board's decision would never have been discovered."
Ms Kaufmann outlined the case as 60-year-old Worboys, who now goes by the name John Radford, watched proceedings through a video link from prison.
Worboys became known as the "black cab rapist" after attacking victims in his taxi.
He was jailed indefinitely in 2009 with a minimum term of eight years after being found guilty of 19 offences, including rape, sexual assault and drugging, committed against 12 victims.
Police said after the trial that they believed he committed crimes against as many as 105 women between 2002 and 2008, when he was caught.
UK news in pictures

Show all 50
Ms Kaufmann told the judges "completely undermined" the board's decision-making, which she said was "irrational".
The QC said the Parole Board's reasons for believing Worboys no longer posed a risk to society included that he had "learned to be open and honest".
She said the board also considered his risk was reduced because of the fact he took "full responsibility" for his crimes, had "good insight" into his behaviour and had undergone treatment.
She told the court: "It is obvious, absolutely obvious, that this evidence of wider offending had a central bearing on all of those conclusions that formed the basis of the Parole Board's conclusion that there had been a reduction in risk."
Yet she said Worboys' account that the "trigger" for his offending was the end of his relationship in 2005, when police believed his crimes started two years earlier.
She added: "That throws into question the entire account that he has given for why his offending began. Hence the finding that he had insight into his offending is simply blown out of the water. It also blows out of the water the Parole Board's finding that he is open and honest."
Ms Kaufmann told the court Worboys denied committing offences other than the ones he was convicted of and he said the "trigger" for his offending was the breakdown of his relationship in 2005.
Arguing the decision to release him should be quashed, she said the board excluded "critical evidence" which undermined his version of events when considering him for parole.
The barrister said this included the fact he was caught with a "rape kit" which included sleeping tablets, condoms and a vibrator.
The court also heard Worboys settled a civil claim brought against him by 11 women – some of whom made allegations for which he was not prosecuted – for £241,000 in 2013.
He received legal assistance with that case from serial killer Levi Bellfield, who he met in prison.
A temporary bar on Worboys' release, initially imposed in January by the High Court, is continuing during the proceedings.
Worboys is represented by Edward Fitzgerald QC, who will make submissions on his behalf during the hearing.
Mr Fitzgerald will argue that the Parole Board did not have to take the "unproven allegations" against Worboys into account when reaching its decision.
The judges are also hearing an action against the Parole Board by London Mayor Sadiq Khan. As the two-day case got under way, Mr Khan said in a statement that it was his "top priority to keep Londoners safe".
He said: "I am morally and duty-bound to do everything within my power to protect them from harm. John Worboys presents a significant threat to Londoners' safety and on behalf of his victims and survivors, I felt I had to be involved."
The Sun newspaper is also taking part in the legal action, after judges gave proprietor News Group Newspapers permission to challenge the Parole Board's refusal to publish its decision.
Register for free to continue reading
Registration is a free and easy way to support our truly independent journalism
By registering, you will also enjoy limited access to Premium articles, exclusive newsletters, commenting, and virtual events with our leading journalists
Already have an account? sign in