Jon Venables: James Bulger's family launch legal challenge to lift anonymity order protecting toddler's killer
Jon Venables lives under a new identity after being granted lifetime anonymity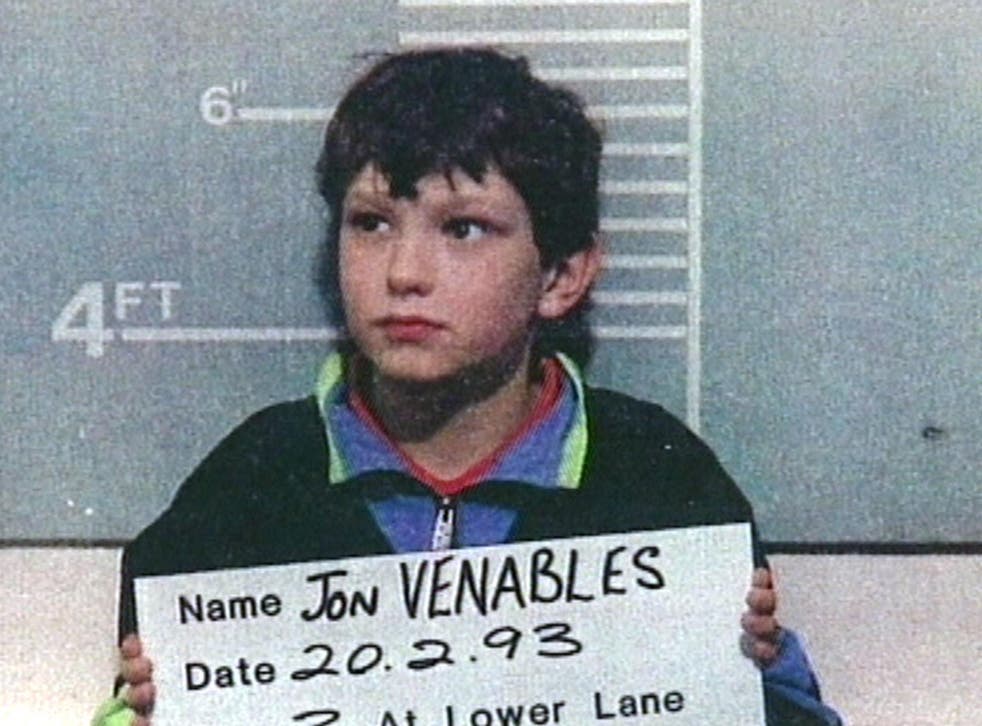 James Bulger's father has launched a legal challenge to stop killer Jon Venables being protected by a lifelong anonymity order.
He kidnapped, tortured and murdered the toddler with friend Robert Thompson in Merseyside in 1993, when they were both 10 years old.
Ralph Bulger and his brother, Jimmy, are appealing to the most senior family judge in England and Wales to overturn an injunction that "prevents identification of the person previously known as Jon Venables".
Their lawyer told the High Court that the 2001 ruling was granted on the basis he had been rehabilitated and would not reoffend, but a string of cautions and convictions including for child sex offences show the situation has changed.
Solicitor-advocate Robin Makin said he needed material relating to the injunction almost two decades ago to prepare his case.
Sir James Munby, president of the family division, gave him until 4 June to confirm "precisely" how James's relatives want the anonymity order to be changed or scrapped.
The court heard that Venables had been granted legal aid to cover the proceedings.
James's mother, Denise Fergus, said she was not involved in the application because she did not want Venables or his family to be targeted by vigilantes.
James Bulger's mother says Jon Venables 2018 sentence a "farce"
"I understand the motivation for the application, but my concern is that if Venables were known by his own name, it could lead to vigilante action and innocent people being hurt," she added.
He was released on licence in 2001 after serving eight years in a secure children's home and was later granted lifetime anonymity by a High Court judge.
While living under a new identity, Venables has been formally cautioned several times for violating parole conditions, getting into drunken fights and possessing class A drugs.
He was sentenced to a further two years in prison in 2010 after admitting downloading and distributing indecent images of children, then jailed again for 40 months in February.
Now 31, Venables pleaded guilty to possessing more than 1,000 pictures of children as young as six and a "sickening" paedophile manual.
Ms Fergus, who attended the hearing, called the sentence a "farce because this is reoffending and there is a pattern of behaviour".
She said that if Venables was ever released on parole again, he must be "kept on a very tight leash".
When he was arrested he told police he was plagued by "stupid urges" and had "let people down".
UK news in pictures

Show all 50
Venables and Thompson had been playing truant from school and stealing from shops when they spotted two-year-old James at the New Strand Shopping Centre in Bootle, Merseyside, on 12 February 1993.
The pair led him out of the area by hand and walked him across Liverpool past dozens of people, telling people who challenged them that James was their younger brother or lost.
They tortured James on a railway line near a disused station, leaving him with so many injuries that none could be ruled a fatal blow.
Venables and Thompson then left his body on the tracks to be mutilated by a passing train in a failed attempt to present his death as an accident, later becoming the youngest convicted murderers of the 20th century.
The horrific case shocked Britain and sparked national debate about the age of criminal responsibility and how to deal with child offenders.
It has sparked several rounds of subsequent legal action, including a failed claim to the European Court of Human Rights where Thompson and Venables' lawyers claimed their trial had not been impartial.
In 1999, James's parents applied to the same court in an attempt to be awarded rights over the length of the killers' prison sentences, but it was not granted.
Several people have been convicted of other offences relating to the case, including attempting to identify Venables and Thompson, posing as them and stalking Ms Fergus.
Additional reporting by PA