Jonty Bravery 'not considered risk' before Tate attack despite multiple assaults, report finds
String of violence, including assaulting a police officer, revealed in two years leading up to attempted murder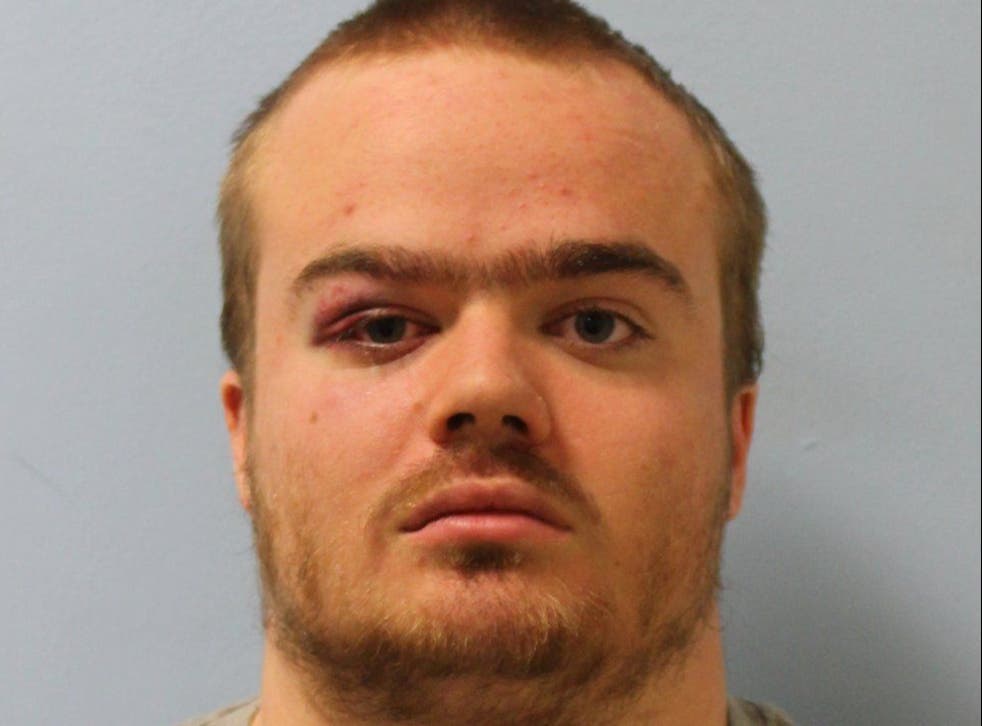 A case review into an autistic teenager who threw a six-year-old boy off the 10th storey of the Tate Modern has found that he was not considered a risk when the attack took place.
This is despite the fact he had previously assaulted a police officer and threatened to kill members of the public, the report stated.
On 4 August 2019, Jonty Bravery, then aged 17, told supervisors at his care home he was going to visit a local shopping centre but instead travelled to the central London art gallery where, after lying in wait, he hurled a young French tourist from the viewing platform.
The child survived and has since learnt how to walk again, but underwent round-the-clock treatment and still has issues with his memory, while Bravery is serving a 15-year minimum prison term for attempted murder after pleading guilty at the Old Bailey.
Witnesses claimed Bravery quickly blamed social services for what he had done but carers of his, who have largely remained anonymous, told reporters at the time it was a "tragedy waiting to happen".
Read more:
In an audio file, allegedly recorded by one of his carers and used at his trial, Bravery revealed his plan months earlier, saying he wanted to visit a tall landmark in central London as if it was a "normal day" and then "push somebody off it", according to reports in the Mirror.
He also said he wanted to kill someone because it meant he would go to prison, which would be better than being in council care, the paper said.
The review into Bravery, seen only by the PA news agency so far, is said to reveal a string of violent incidents in the two years before his Tate attack, as well as other examples of troubling behaviour including putting faeces in his mother's make-up brushes and threatening to kill members of the public.
There are also reports listed of the teenager, from Ealing, assaulting a restaurant worker and hitting support staff with a brick.
In December 2020, while being held at the high-security Broadmoor Hospital, where he awaited sentencing for the Tate attack, Bravery received a separate sentence for punching a nursing assistant in the face after she said she was going to clean his room.
But the review is said to have concluded that Bravery's tendency towards violence had reduced at the time of the attack in 2019, while he was living in a bespoke facility with two-to-one care funded by Hammersmith and Fulham Borough Council and the clinical commissioning group.
"There was no recent evidence that [Bravery] presented a risk to other children or adults unknown to him," it stated. "It was in this context that he was progressively given more freedoms, which saw him able to visit central London unaccompanied on the day of the incident."
Shortcomings in treatment and service options are listed as a potential reason for Bravery's ability to grow out of control.
While his case was characterised by "appropriate efforts by professionals from across agencies to access assessment and treatment for [him]", the report stated those efforts "were stymied due to the lack of services, placements and provisions that were suitable for his needs as an autistic young person with a co-existing conduct disorder diagnosis".
It suggested facilities like the one Bravery was at need to escalate service gaps, in order to cater for people like him who suffer from a range of complex issues.
Bravery suffers from autism, OCD and a personality disorder and was first taken into care in 2017 when his family said they could no longer cope.
Additional reporting by PA