Julian Assange will not leave Ecuadorian Embassy in London even if sex charges are dropped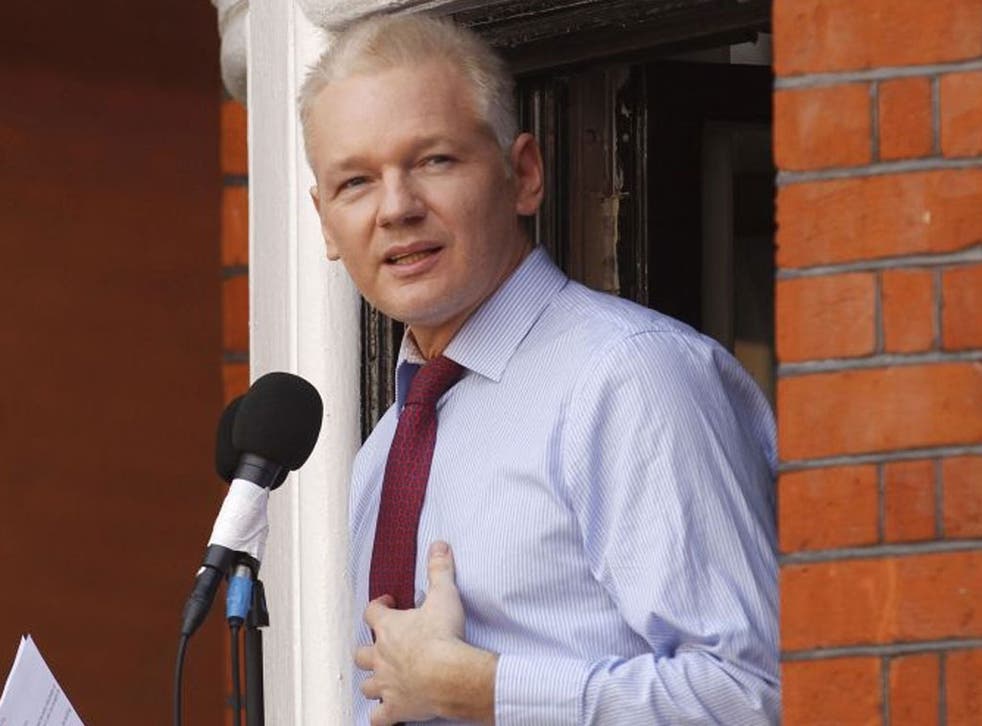 WikiLeaks founder Julian Assange says he will not leave the Ecuadorian Embassy in London even if sex charges against him are dropped, as he fears moves are already under way to extradite him to the US.
The disclosure was made on the first anniversary of his arrival at the embassy in a bid to avoid being sent to the US to be quizzed about the leaking of sensitive information to his whistle-blowing website. He claimed there was a sealed indictment already lodged at a grand jury in the US which would lead to him being taken from Britain if he ever steps outside the embassy.
Speaking to a small group of news agencies, Mr Assange disclosed for the first time that even if the sex allegations were cleared up without him having to travel to Sweden, he fears being arrested. "The strong view of my US lawyer is that there is already a sealed indictment which means I would be arrested, unless the British Government gave information or guarantees that would grant me safe passage," he said.
"We know there is an ongoing investigation in the US and we know I am a target of the Federal grand jury. There is a 99.97 per cent chance that I will be indicted," he claimed.
Mr Assange brushed off reports he had been ill recently, but added: "It's not healthy to be in this position."