Terror trial juror discharged after repeatedly asking if 'attractive' police officer was single
Woman 'jokingly' asked an Old Bailey usher if DS Ryan Chambers was spoken for, after hearing that another female juror had developed a crush on the officer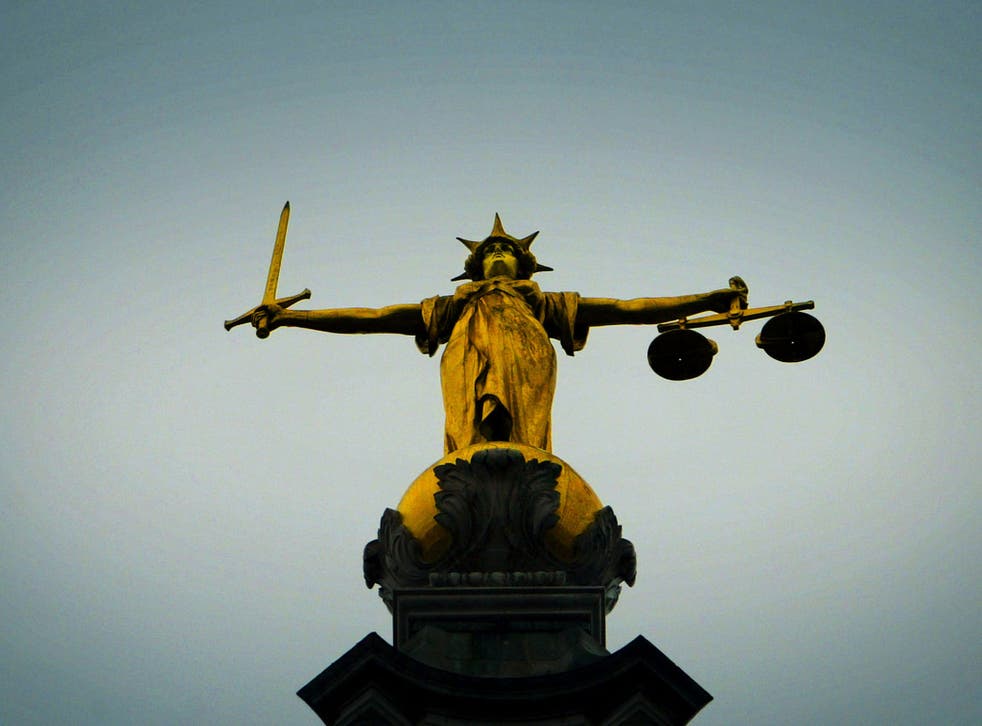 A juror has been discharged from a long-running terror trial for repeatedly asking court staff if an "attractive" detective involved in the case was single.
The woman "jokingly" asked an Old Bailey usher if DS Ryan Chambers was spoken for at least three times, after he gave evidence about alleged terrorists accused of plotting a bomb and knife rampage between 25 May and 26 August last year.
She made the request after hearing that another female juror had developed a crush on the officer, whose credibility has been questioned during the four-month case.
Mr Justice Henry Globe halted the trial and demanded both women were questioned about the situation, when a reporter overheard the incident being discussed and asked if he knew about it.
The defendants, Naweed Ali, 29, Khobaib Hussain, 25, Mohibur Rahman, 32, and Tahir Aziz, 38, who called themselves the "Three Musketeers", have denied preparing terrorist acts.
They have disputed DS Chambers's evidence and claim a partially constructed pipe bomb, meat cleaver and other incriminating evidence found by MI5 in Mr Ali's car was planted by an undercover officer.
After being questioned, the woman who admitted finding the officer attractive said the other juror had asked court staff if he was single without her consent.
When asked if she could remain faithful to her oath, she replied: "Yes, absolutely!"
Sent down at the Old Bailey: A tour of the world's most famous court

Show all 4
Judge Globe said he decided she could continue serving, because he was satisfied she could reach impartial verdicts "without being influenced by outside matters such as superficial attractiveness".
"The information that had recently been given to me was that one among your number had said that DS Chambers was attractive," he told the jury.
"Another among you had then spoken to the court usher and on more than one occasion had asked the court usher to find out whether DS Chambers was single.
"The inquiries that I have conducted have led to one among your number telling me that juror did find him attractive but hadn't expressed any interest in finding out whether he was single, but she said another juror had jokingly asked whether that was the case."
The "match-maker" juror claimed she had not asked the court usher about the detective's relationship status.
Judge Globe discharged her and told jurors that her answers were "really unsatisfactory".
"She has not accepted that she was trying to find out from the court usher on more than one occasion whether DS Chambers was single," he said.
"Even if you, superficially, find someone you don't know attractive, you really shouldn't let that get in the way of your fact-finding."
The discharged juror was asked: "Did you ask the usher to find out if DS Chambers was single?"
Judge Globe said: "A number of answers were given, but the effect of it all was that she didn't accept that she had made any request."
The judge said he could not accept the answer because he had seen "clear information" from the court usher that she had asked if DS Chambers was single.
"Trying to investigate details about that person is wholly and utterly wrong," he added.
Meet the first non-white circuit judge at the Old Bailey
"What that person was thinking about in speaking to the usher on more than one occasion wanting to get personal information about DS Chambers I really don't know. I simply cannot trust her to carry out the onerous responsibility in trying these defendants on the serious charges they face."
The court heard it is likely one or more of the other jury members overheard the woman who was discharged asking if DS Chambers was single during the trial.
"I have had to ask myself whether it is so important that I shouldn't allow you as a group to continue considering this case," said Judge Globe. "I have come to the conclusion that I am drawing a distinction between the person who I have discharged and the rest of you."
The trial will continue on Monday morning.
Register for free to continue reading
Registration is a free and easy way to support our truly independent journalism
By registering, you will also enjoy limited access to Premium articles, exclusive newsletters, commenting, and virtual events with our leading journalists
Already have an account? sign in
Register for free to continue reading
Registration is a free and easy way to support our truly independent journalism
By registering, you will also enjoy limited access to Premium articles, exclusive newsletters, commenting, and virtual events with our leading journalists
Already have an account? sign in