Justice for sale: Big companies could soon escape prosecution for corporate corruption - by paying their way out
Critics have warned that the deals could be seen as a 'get out of jail free' card for powerful corporations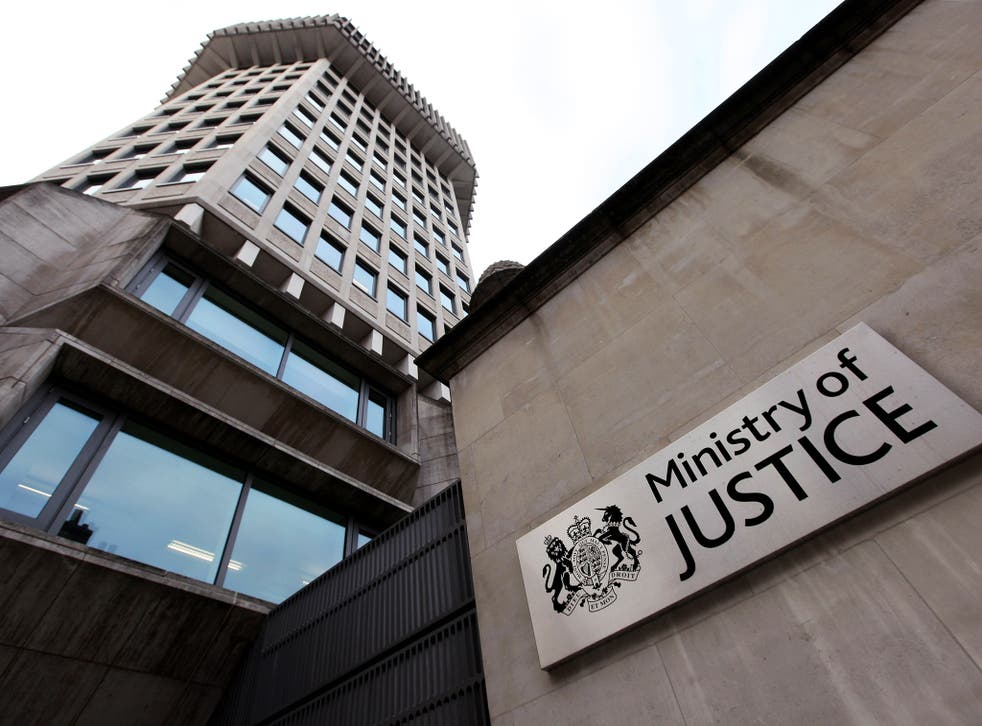 A new era of US-style plea deals for corporate corruption moved has moved nearer after it emerged that prosecutors had begun private negotiations that could allow a small British exporter to escape prosecution for alleged bribery.
The Serious Fraud Office (SFO) has said it expects to sign its first deals by the end of the year under a new scheme in which a company would admit wrongdoing for economic crimes including fraud and bribery but avoid drawn-out and potentially damaging corporate criminal cases.
Critics have warned that the deals – which were introduced without fanfare last year – could be seen as a "get out of jail free" card for powerful corporations who use their well-financed legal teams to persuade SFO officials to downgrade potential prosecutions.
One senior transparency campaigner warned they could be used to allow firms to "buy their way out of real punishment for a serious crime".
The deals, known as deferred prosecution agreements (DPAs), became available to prosecutors last year following judicial criticisms of the SFO over its previous attempts to negotiate deals with culpable firms. They were brought in by the Ministry of Justice.
Any agreement would have to be approved by a judge at a public hearing and could result in substantial fines, the overhauling of a company's procedures and an acceptance of its failures, but would mean that any criminal charges were put on hold. Agreeing a DPA to avoid a criminal prosecution would also lessen a firm's reputational damage, and allow it to continue bidding for government contracts.
DPAs will be used only where the "public interest is not best served" by mounting a criminal prosecution, according to the SFO, which investigates the most difficult fraud cases.
Individual corrupt workers could still be taken to court and the companies would be told to help in bringing cases against them. In an article for The Independent, Robert Barrington, the executive director of Transparency International UK, writes: "While there will be legitimate reasons for the SFO to offer a DPA, corporate bullying is not one of them."
The introduction of the scheme follows a series of embarrassing failures for the SFO that prompted ministers to consider replacing it. A judge criticised the SFO for "mismanagement" for its handling of a failed overseas corruption case against the tycoon Victor Dahdaleh, and the agency had to pay compensation to the Tchenguiz brothers, the property magnates, after a bungled investigation. Current director David Green has brought in new blood to increase the professionalism of the organisation and focused on bringing prosecutions.
In a speech earlier this year, its head of corruption investigations, Ben Morgan, defended plans for the DPAs. He told a conference of mining executives: "We are not in the business of cosy deals, short cuts or easy targets."
The scheme follows the lead of the United States where the accountancy firm Arthur Andersen collapsed in 2002 following its conviction over its role in the Enron scandal.
However, the regular use of agreements has come in for increasing criticism because authorities have used the tool to retrieve money rather than the more difficult exercise of pursuing prosecutions, according to critics.
"I don't see it as being anything more than a cash raiser," said Simon Taylor, the director of campaign group Global Witness. "It will not deter anyone."
A small company working in the steel sector was named by the Financial Times as the first company that was in negotiations with the SFO about a DPA. The company accounts of Rotherham-based Sarclad, which had revenues of less than £15m year in 2014, reveal that it has been in "discussions with governmental authorities, following reports of possible irregularities" for a number of years. Nobody was available for comment at the company.
Anti-corruption groups also claimed that the DPAs were an admission that the SFO lacked the tools and resources to bring successful prosecutions. They said there was little evidence to suggest that large corporates were so far coming forward to report internal wrongdoing to the SFO – a sign that weak anti-corruption laws meant that they were willing to take their chances in court.
"The corporate liability laws are so weak and that is the major factor why companies are not coming forward as there's not a very high risk of being prosecuted," said Susan Hawley of Corruption Watch. "But it shouldn't be allowed to be seen as a 'get out of jail' card for companies."
Last month, several organisations including Transparency International, Corruption Watch and Global Witness wrote to Mr Green saying the deals should not become a common way to resolve investigations.
Barry Vitou, head of corporate crime at law firm Pinsent Masons, said the SFO was right to pursue opportunities where companies accept culpability. "Convictions [of executives] can be pyrrhic victories if 50,000 people lose their jobs on the back of the actions of three people involved in wrongdoing," he said.
Register for free to continue reading
Registration is a free and easy way to support our truly independent journalism
By registering, you will also enjoy limited access to Premium articles, exclusive newsletters, commenting, and virtual events with our leading journalists
Already have an account? sign in