Kate and Gerry McCann speak of fresh hope over Madeleine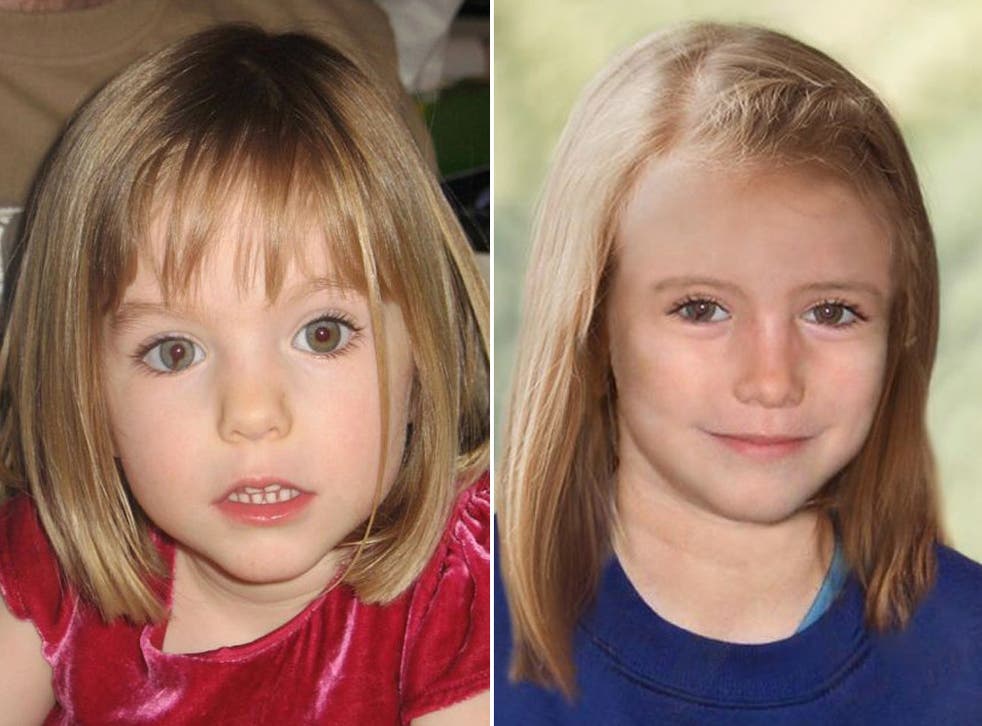 Kate and Gerry McCann said today they have "no doubt" that the Portuguese authorities will eventually reopen the investigation into their daughter Madeleine's disappearance.
Police in Portugal said last week that they had found "no new element" to justify re-launching their inquiry into how the little girl vanished on a family holiday to the Algarve in May 2007.
But the McCanns, speaking on the eve of the fifth anniversary of Madeleine going missing, added their voices to calls from Scotland Yard for the case to be reopened.
Mr McCann, 43, said: "I think the most important thing is that a lot of the investigation opportunities are in Portugal.
"I think it's fairly clear that the case will have to be reopened for those to be pursued adequately.
"We weren't expecting a knee-jerk reaction by any means. This is an ongoing dialogue, and I am sure the investigation will get opened again in due course.
"I have no doubt about that. It will get reopened."
His 44-year-old wife added: "It's certainly the best way that we're going to find Madeleine, and who took her.
"If people want to find Madeleine, and want to find the person who took her, then we need the case to be reopened."
The officer leading Scotland Yard's review of the original investigation into Madeleine's disappearance spoke last week of his belief that the case can still be solved and said there is evidence she could still be alive.
Detective Chief Inspector Andy Redwood said the Metropolitan Police would like the case to be reopened, but stressed that the decision was one for Portugal.
Referring to the Portuguese authorities' apparent reluctance to resume their investigation, Mr McCann said today: "The only way everyone will be able to move on is for the case to be solved, and that is for Madeleine to be found and the perpetrators brought to justice.
"Then everyone can move on. Until then it's not going to go away. It can't go away."
Madeleine was nearly four when she vanished from her family's holiday apartment in Praia da Luz in the Algarve on May 3 2007 as her parents dined at a tapas restaurant with friends nearby.
The official Portuguese investigation into the case was formally shelved in July 2008, although private detectives employed by the McCanns continued the search.
Scotland Yard's review of the case, called Operation Grange, was launched last May after a request from Home Secretary Theresa May supported by Prime Minister David Cameron.
Metropolitan Police officers have already sifted through 40,000 pieces of information and identified 195 potential leads.
A team of detectives based in Oporto in northern Portugal has also been appointed to re-examine the original investigation into the little girl's disappearance.
The McCanns, from Rothley, Leicestershire, said the fifth anniversary of their daughter going missing has been easier for them than previous landmarks because of these positive recent developments.
Mrs McCann said: "Comparing to this time last year, at that point we didn't have the review in place, and now we do. Such progress has been made, That's definitely given us a lift and makes things more hopeful."
Her husband said Scotland Yard's public statements last week backed up what the couple have been saying for three-and-a-half years.
He said: "For them to have already identified 195 investigative opportunities - and they aren't halfway through the material yet - does give us a lot of hope.
"I think the most positive aspect for Kate and I is for the public to hear that from the police."
Mr McCann made a fresh appeal for the public to come forward with any clues that could help find Madeleine.
"Probably for the first time in four-and-a-half years, information coming in, you know it's going to get through to officers who are actively pursuing the information," he said.
Scotland Yard last week released an age-progression picture of what Madeleine might look like now, coming up to her ninth birthday on May 12.
Mr McCann said: "I think the most important thing is challenging the assumption that Madeleine is a three- or four-year-old.
"She's nearly nine now. People around us certainly see Madeleine in it, and see elements of us in it, and I think that's a good thing. It's certainly a useful tool, and we're pleased with the image."
The McCanns have fought a legal battle against former Portuguese detective Goncalo Amaral over his book alleging that the young girl died in the apartment and that her parents faked her abduction - something they strongly deny.
Mr McCann said the couple do not regret their decision to pursue Mr Amaral through Portugal's civil courts.
He said: "We're not here to talk about someone who wants to stop the search. We're here to talk about what can be done.
"We made the decision to take legal action at the time. It was the right decision. We've got to see it through.
"I'm sure it would have been a lot worse if we hadn't taken legal action. But the key focus is the difference between people who want to find a missing child and those who don't."
The McCanns said their twins Sean and Amelie, now aged seven, are "absolutely fine" despite the disappearance of their older sister when they were two.
Mrs McCann said: "They don't sit there thinking, 'gosh it's the third of May'. They don't have to go through what we do.
"But we talk about it, and they know that tomorrow will be five years since Madeleine was taken, and they understand what's happening."
Her husband added: "It's very matter of fact for them, because I suppose they've grown up with Madeleine missing. It's part of their life."
The couple are struggling to take in the fact that they have reached the fifth anniversary of their daughter's disappearance.
Mrs McCann said: "When you say five years, it feels like such a huge amount of time, and it is.
"Sometimes when you think of everything that we've been through in the last five years, it does seem long.
"And yet in other ways, you just think how on earth could five years have gone past so quickly?"
Mr McCann added: "In some ways it's the longest and shortest five years."
PA
Register for free to continue reading
Registration is a free and easy way to support our truly independent journalism
By registering, you will also enjoy limited access to Premium articles, exclusive newsletters, commenting, and virtual events with our leading journalists
Already have an account? sign in
Register for free to continue reading
Registration is a free and easy way to support our truly independent journalism
By registering, you will also enjoy limited access to Premium articles, exclusive newsletters, commenting, and virtual events with our leading journalists
Already have an account? sign in