Knife crime hits 10-year high, figures reveal
Government told to tackle 'root causes' of knife carrying rather than just increasing prison terms 
Lizzie Dearden
Home Affairs Correspondent
Thursday 16 January 2020 10:38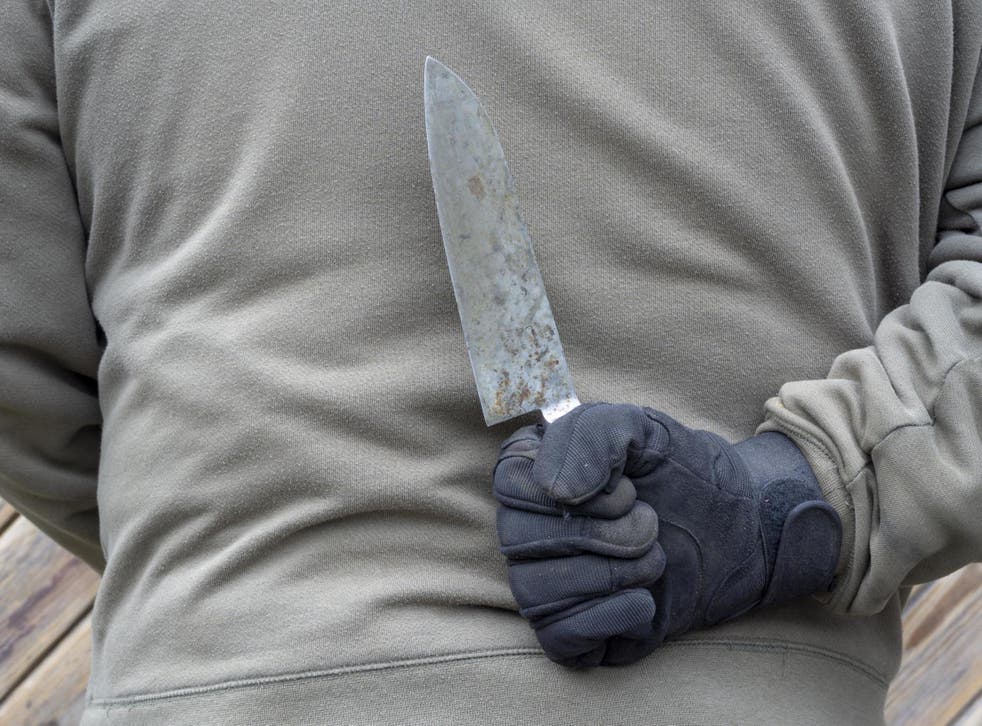 Knife crime is at its highest level in a decade amid a rise in the number of people found carrying weapons, official figures show.
The Ministry of Justice said almost 22,300 knife and weapon offences were formally dealt with in the year to September, up 3 per cent on the year before.
The rise was driven by an increase in the number of people found possessing an "article with a blade or point" in England and Wales, officials added.
A fifth of the crimes – more than 4,500 – were committed by children aged between 10 and 17.
"Offenders are now more likely to receive an immediate custodial sentence for a knife and offensive weapon offence and for longer," a document published on Thursday said.
The teenagers murdered in London in 2018

Show all 21
"In the year ending September 2019, 38 per cent of knife and offensive weapon offences resulted in an immediate custodial sentence, compared with 23 per cent in the year ending September 2009.
"The average length of the custodial sentences received also increased over the same period, from six months to eight months."
The figures do not include crimes such as murder or assault, which may involve knives but are not classed as knife offences within the statistics.
The crimes included are possession or threats using a bladed article or offensive weapon in public or on school premises.
Immediate imprisonment for the crimes is at the highest level since records began, the Ministry of Justice said, following the introduction of laws meaning that people caught with a knife for a second time are jailed automatically.
Almost three quarters of offenders in the year were being punished for their first knife and weapon offence.
Of youth offenders, almost half were given a community sentence, a third were given a caution and 11 per cent were jailed.
Boris Johnson has been pushing to increase prison terms for a variety of offences, as well as to widen police stop and search powers.
But the Conservatives have been accused of fuelling the causes of violence with almost a decade of austerity cuts to youth services, the public sector and the police.
Children's charity Barnardo's called for the government tackle the "root causes" of violence and understand why more people are carrying knives.
"Increasing the number and length of sentences can only be part of the solution, as this may not deter young people who are suffering a poverty of hope," chief executive Javed Khan said.
The Queen sets out Government's priorities including Brexit, NHS, knife crime and immigration
"Often they have no qualifications, no job prospects and no role models, making them vulnerable to criminal gangs who force them to deliver drugs and carry knives to protect themselves. We need to reach them before they reach for a knife.
"The new government urgently needs to work with charities, education, health, youth workers, the criminal justice system and local communities to find long-term solutions so vulnerable children have a reason to turn away from crime."
Diane Abbott, Labour's shadow home secretary, said there was no evidence that the government's approach was working.
"The number of offences is rising while fewer offenders are facing jail, clear signs of failure," she added.
"Rising knife crime undermines all the Tory claims on law and order. Unfortunately, until they tackle the crises they created through cuts to policing, schools, to mental health and drug services, there can be little confidence of any major improvement."
Yvette Cooper, the chair of the Home Affairs Committee, said the government had "still not got a grip" on a crisis of knife crime.
"The Home Affairs Committee has repeatedly warned that, without significant investment in policing and youth services, the epidemic of violent crime will only get worse and there will be dire consequences for public safety," she added.
"Early intervention and youth prevention must be prioritised to keep kids off the street and away from violence.
"There is an urgent need for proper leadership and a comprehensive strategy to help the police and communities prevent this terrible violence that is destroying lives."
The government recently announced another £35m of funding for violence reduction units, which work to prevent knife crime by bringing together police, the NHS and community services.
The new Offensive Weapons Act introduced Knife Crime Prevention Orders, which ministers said would help steer people away from carrying weapons.
The government is also changing the law to make tackling serious violence a legal obligation for police, councils and health authorities.Chris Philp, the justice minister, said: "This government is determined to turn the tide on knife crime.
"We are recruiting 20,000 more police officers, extending stop and search and making sure the most violent offenders spend longer behind bars.
"These figures should serve as a stark warning to those carrying knives – you are more likely to be jailed, and for longer, than at any point in the last decade."
Register for free to continue reading
Registration is a free and easy way to support our truly independent journalism
By registering, you will also enjoy limited access to Premium articles, exclusive newsletters, commenting, and virtual events with our leading journalists
Already have an account? sign in
Register for free to continue reading
Registration is a free and easy way to support our truly independent journalism
By registering, you will also enjoy limited access to Premium articles, exclusive newsletters, commenting, and virtual events with our leading journalists
Already have an account? sign in