Last leader of violent animal rights group jailed for six years
Debbie Vincent was part of group that falsely accused Huntingdon Life Sciences workers of being paedophiles, posted sanitary towels claimed to be infected with AIDS, and desecrated the grave of the mother of a pharmaceutical company director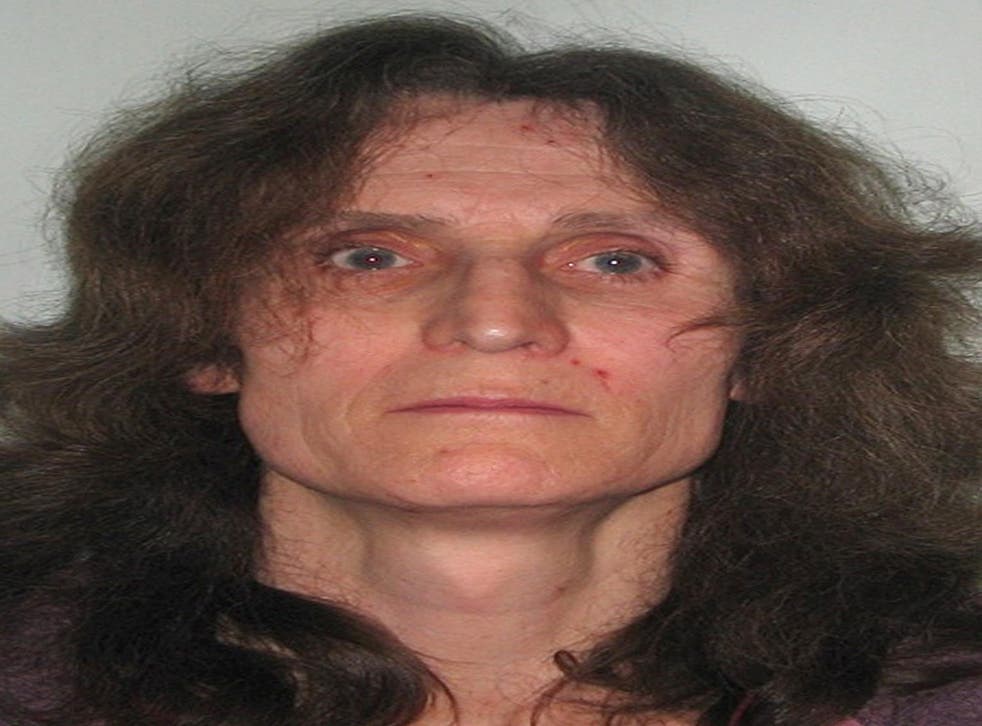 The last ringleader of a longrunning campaign against a Cambridge-based animal testing centre has been jailed for six years to complete the effective dismantling of a violent organisation that exported its tactics across Europe and the US.
Debbie Vincent, 52, was part of a conspiracy to target suppliers and customers of Huntingdon Life Sciences (HLS) that included falsely accusing staff members of being paedophiles, posting sanitary towels claimed to be infected with AIDS, and desecrating the grave of the mother of a pharmaceutical company director.
Vincent was given a long jail term even though prosecutors accepted that she had not been involved in any of the attacks during a mainland European campaign. Industry backers said that a government crackdown, heavy sentences and police undercover operations against Stop Huntingdon Animal Cruelty (Shac) in Britain had driven activists abroad to spread tactics and link up with other activists.
Vincent had worked closely with the founders of Shac – Gregg and Natasha Avery – who were among seven people convicted in 2009 after an operation that snared some of the key figures of the organisation and drastically cut its level of operations.
The campaign had broken new ground in direct action campaigns by targeting suppliers, shareholders and customers over the organisation that faced financial ruin. HLS re-headquartered its offices in the United States in attempt to preserve shareholder confidentiality before returning to Britain following new legislation introduced specifically to target the threats. Six activists there were jailed for up to six years in 2006
The cost to the company of a European campaign in extra security and criminal damage was put at more than £1 million, the court heard.
Speaking before she was sentenced, Vincent said she intended to appeal the guilty verdict last month over claims that her legal team had not received documents linked to an undercover operation that resulted in her arrest.
"I feel I'm a total scapegoat," she said. "I didn't feel I ever crossed the line. Animal rights activists are non-hierarchical individuals, they do their own thing. There's always been international campaigns been going on."
At Winchester Crown Court, Judge Keith Cutler told the former soldier, who had a sex-change operation, that nothing could justify such attacks.
"These measures were used with the fear and terror they caused, indeed some aspects of the case indicate the activists enjoyed causing such terror," he said.
Vincent helped organise a demonstration and gave a speech in April 2008 at demonstration at HLS supplier, the Swiss pharmaceutical company Novartis, in Horsham, West Sussex. The protest was followed by vandalism attacks on the homes of Novartis employees In Germany where slogans such as "murderer" were painted on their homes. In May 2009, the grave of the mother of Novartis's chairman, Dr Daniel Vasella, was dug up and an urn containing her ashes were stolen. An email sent to Dr Vasella on 18 August 2009 said: "You have 2 choices Mr Vasella: lose HLS or lose the urn." It was never returned.
Vincent was arrested in July 2012 at the same time as Swiss-born Sven van Hasselt and Briton Natasha Simpkins were detained in the Netherlands. They await extradition to Britain.
Vincent's sentencing came in the week that Novartis secured an injunction to prevent harassment of its employees, the 16 of its kind aimed at Shac granted in the last seven years.
Tom Holder, campaigns manager for Understanding Animal Research, said: "In the last three years, they (Shac) haven't found their feet and they haven't claimed any incidents. We're not seeing the big targeted of suppliers which was the hallmark of UK and American activism which has been quite effective against the pharmaceutical industries."
Register for free to continue reading
Registration is a free and easy way to support our truly independent journalism
By registering, you will also enjoy limited access to Premium articles, exclusive newsletters, commenting, and virtual events with our leading journalists
Already have an account? sign in