Lee Rigby murder witness kills himself after three years of 'trauma'
Danny Cornelius lived on the south London street where the soldier was attacked in May 2013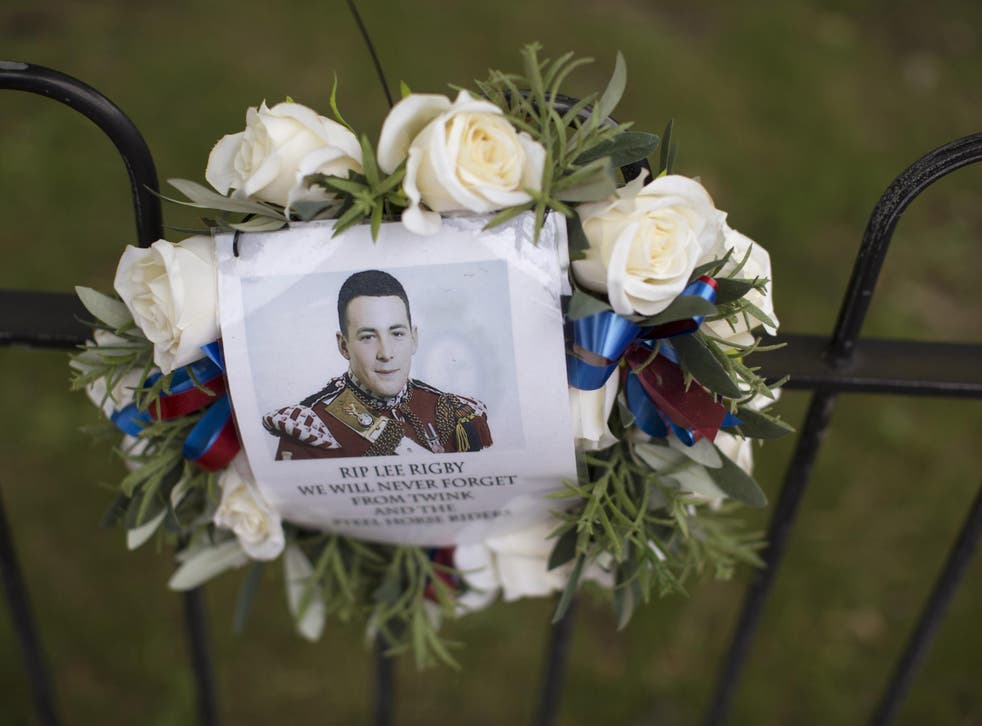 A man who was present at the murder of soldier Lee Rigby killed himself three years after he witnessed the brutal attack.
Danny Cornelius lived on the south London street where the fusilier was hacked to death in May 2013, near the Royal Artillery Barracks in Woolwich.
An inquest heard the 38-year-old, who suffered from paranoid schizophrenia, became more isolated after the incident, reported Kent Online.
"Mr Cornelius witnessed much of what happened. It would have been a huge trauma. It shook the whole community," Detective Sergeant Sivarajah told the inquest, according to the newspaper.
Mr Cornelius had been a victim of two armed robberies and the violence of Mr Rigby's murder would have "brought up his own previous experiences," said Detective Sivarajah.
Fusilier Rigby, 25, was off duty when he was attacked with a knife and a cleaver by Islamist extremists Michael Adebolajo and Michael Adebowale.
'He was always smiling': Lee Rigby named as Woolwich victim

Show all 17
Mr Adebolajo is serving a whole-life sentence and Mr Adebowale received a 45-year sentence.
After witnessing the attack, Mr Cornelius continued to visit his family, especially his grandparents at their home in Gravesend in Kent, but "mainly stayed indoors", said Detective Sivarajah.
His grandparents found him hanged in their garden while he was saying with them in July, the inquest heard.
Earlier this year, the woman who confronted Fusilier Rigby's killers during the attack said her brave actions had "ruined" her life and that she wishes she had never intervened.
Ingrid Loyau-Kennett won several bravery awards for confronting Mr Abebolajo and Mr Adebowale moments after they killed the solider.
However, she says she now suffers from such severe post-traumatic stress disorder (PTSD) she struggles to get out of bed and can no longer work.
"I used to be a very active person," she told the Sun. "I was a scout leader, bell ringer, sing in a choir and go tapdancing. I was a very active person. Every day I had an activity.
"Now it's the complete emptiness around me. I can't stop sleeping, I just don't wake up."
Register for free to continue reading
Registration is a free and easy way to support our truly independent journalism
By registering, you will also enjoy limited access to Premium articles, exclusive newsletters, commenting, and virtual events with our leading journalists
Already have an account? sign in
Register for free to continue reading
Registration is a free and easy way to support our truly independent journalism
By registering, you will also enjoy limited access to Premium articles, exclusive newsletters, commenting, and virtual events with our leading journalists
Already have an account? sign in