Lesbian couple kicked and stamped on repeatedly in 'disgusting' homophobic attack
Man subjects pair to 'crude' and 'disgusting' taunts in assault that left them fearing for their lives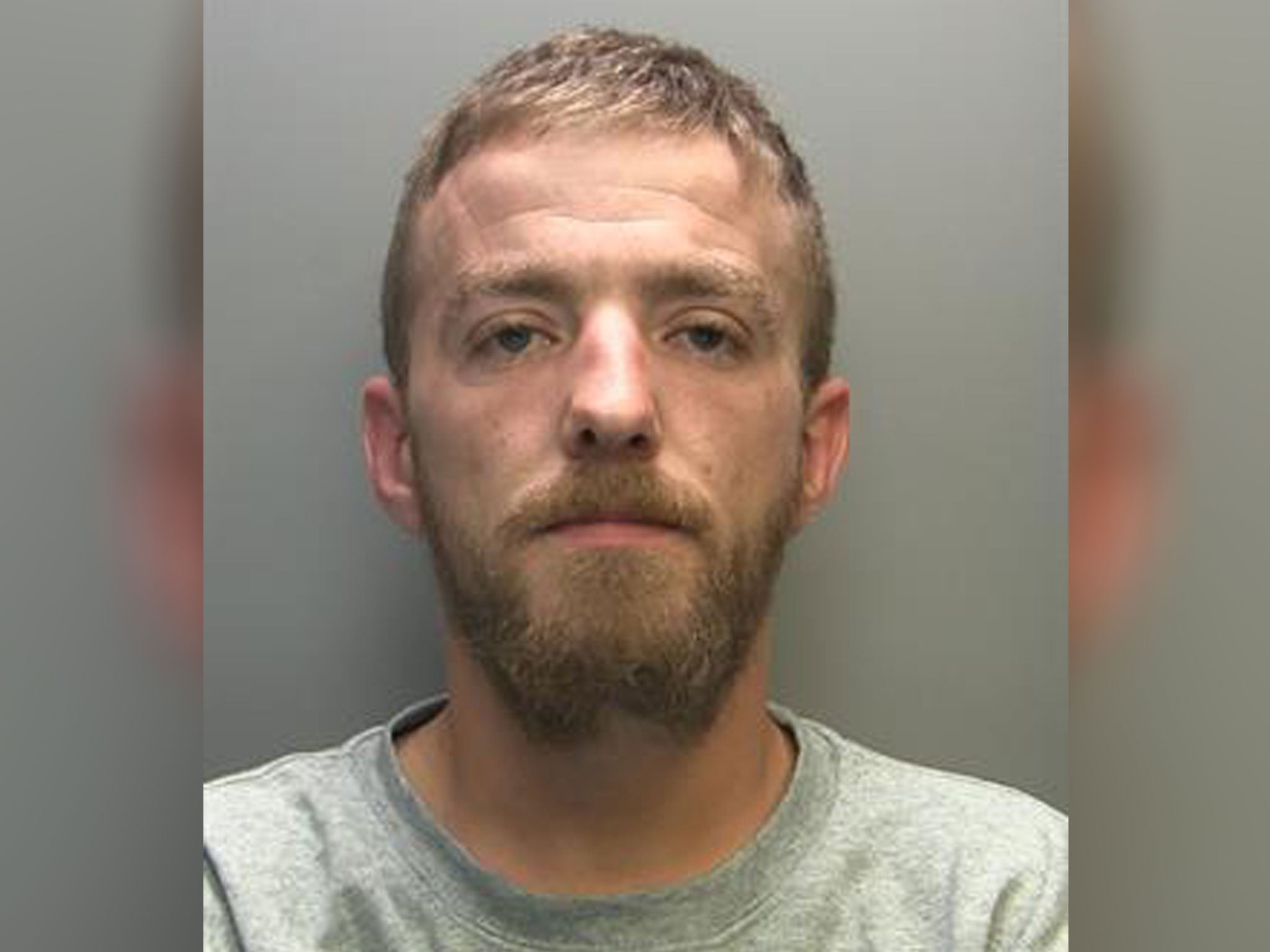 A man who stamped on the heads of two women in a vicious homophobic street attack has been jailed.
Laura Price and Yazmin Wood were left covered in blood after being kicked repeatedly during the assault just after midnight on 18 August last year.
The couple were holding hands at a garage in Penrith, Cumbria, when they were approached by Ross Paterson and two other men.
Carlisle Crown Court heard the pair were subjected to "crude" and "disgusting" taunts that included "dirty lesbos" and told that "women shouldn't be together".
The couple shrugged off the insults and walked away. As the abuse continued, Ms Price challenged the men but was dragged down an alley by Paterson and subjected to an attack during which her head was "kicked and stamped on repeatedly".
Ms Wood was also knocked to floor and had her face stamped on.
"[Ms Price] crawled on top of her partner," prosecutor Nicholas Flanagan told the court.
"She, therefore, started taking some of the blows, kicks and punches."
Ms Wood was able to get away and hide, but Ms Price was attacked again. "She recalled her head striking the wall. Blood was pouring all over her," said Mr Flanagan.
When the attack ended, the couple walked to a nearby hospital to seek treatment for multiple injuries.
Ms Price had a footprint mark left on her face, said Mr Flanagan.
Paterson, 29, was detained by police and later admitted assaulting the two women, causing them actual bodily harm. When his shoes were seized, Ms Price's blood was "all over them".
Two other men facing the same charges were acquitted after a trial at the crown court.
During that hearing, Ms Price gave evidence from the witness box with half her head shaved. She said that was a legacy of the incident and not a "style".
"I have always had my hair long, for 30 years. It is my crowning glory," she said. "Now it doesn't grow back properly."
Ms Wood told jurors her girlfriend's head was kicked "like a football".
"I couldn't believe someone would actually do that to another human being," she said. "I was scared she was going to die."
Defence lawyer John Smith said Paterson had taken cocaine on the night of the attack and had "obviously taken on board a great deal of alcohol".
"His memory of this incident is not complete," said Mr Smith. "He finds his behaviour to be incomprehensible. [He] would like to apologise to the ladies concerned."
Mr Smith added: "The biggest mitigation for him, I think, must be his early guilty plea.
"He would like to say that his behaviour has changed over the last 14 months. He has consumed much less alcohol and does not consume any drugs."
Paterson, of Unitas Crescent, Carluke, South Lanarkshire, was jailed for 28 months by Judge Peter Davies.
Judge Davies said the victims should be "congratulated" for having tried to walk away from the incident. "They did not rise to the bait that was basely put before them," he said.
Turning to Paterson, the judge said: "This was an outrageous incident, started by you.
"They were both defenceless, and you attacked them because they were in a same-sex relationship."