Leytonstone attack: Local MP says it would be 'dangerous' to link stabbing to vote on Syria air strikes
Incident in which three people were wounded comes just days after MPs voted to extend attacks on Isis, and there are reports the attacker declared 'this is for Syria'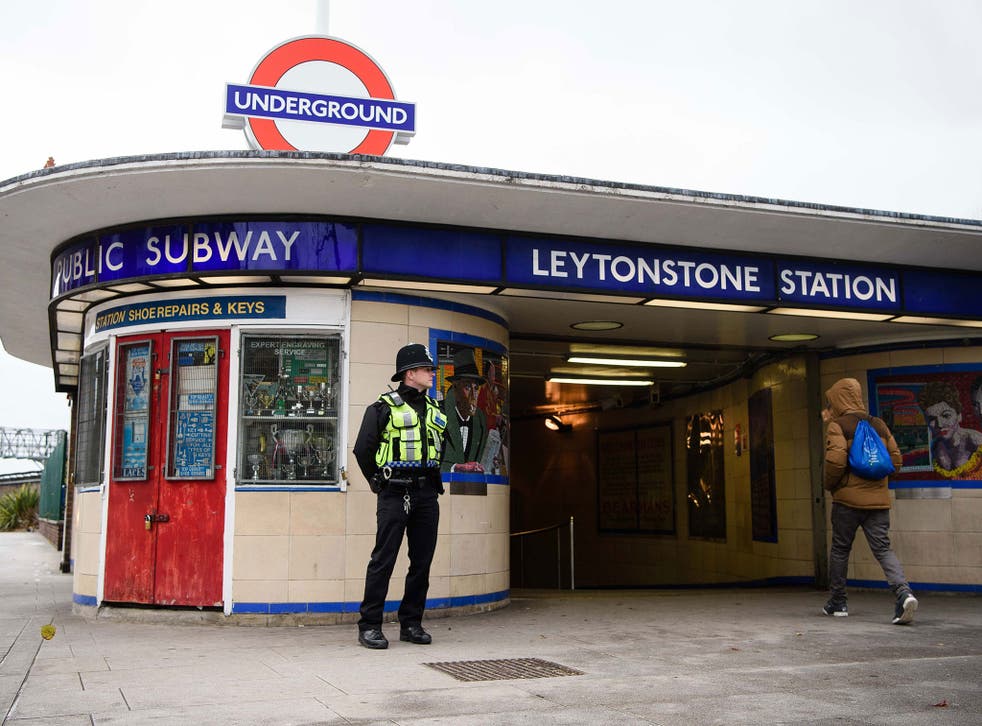 Linking the attack on passengers at Leytonstone Tube station with Britain's decision to launch air strikes in Syria would be "dangerous", according to a senior Labour MP.
John Cryer, the member for the seat in east London where the multiple stabbing attack took place on Saturday night, said he was one of the "major critics" of the Government's drive to extend UK military operations against Isis.
But despite reports that the knife-wielding attacker shouted "this is for Syria" after badly wounding one Tube passenger and hurting two others, the local MP cautioned against linking the incident to Wednesday's vote for strikes.
"It's an appalling attack and it's very frightening for local people," Mr Cryer said in an interview with the BBC's Sunday Politics programme. "Leytonstone is a peaceful area, and people from a lot of communities all live together extremely peacefully and harmoniously."
Mr Cryer said he believed air strikes in Syria "will prove to be quite a major mistake" and that he voted against them. But he added that he was "not convinced" the vote and the attack were connected.
"It would be dangerous to say this was a direct consequence of the air strikes in Syria – however I feel about them," he said.
"I just don't know at the moment, but there doesn't seem to be immediate evidence that there is a direct link. But we have to find out what the background is, and the police are investigating."
Speaking earlier on the BBC's Andrew Marr Show, Tory minister Iain Duncan Smith described the attack as an "abomination".
"This is my borough. It grieves me to think that this kind of incident took place in there," the Work and Pensions Secretary said.
Mr Duncan Smith stressed that while the precise circumstances of the incident remain unknown, people must not be deterred from going about their lives by fears of "fascist" groups like Isis.
"We cannot let these sort of people - terrorists etcetera - actually dominate our space," he said.
"We have always had to fight fascism and the best way is to show that out values are far better than those of the fascist regime."
Register for free to continue reading
Registration is a free and easy way to support our truly independent journalism
By registering, you will also enjoy limited access to Premium articles, exclusive newsletters, commenting, and virtual events with our leading journalists
Already have an account? sign in