Liam Holden: the last man to be handed a death sentence in the UK clears name, 40 years on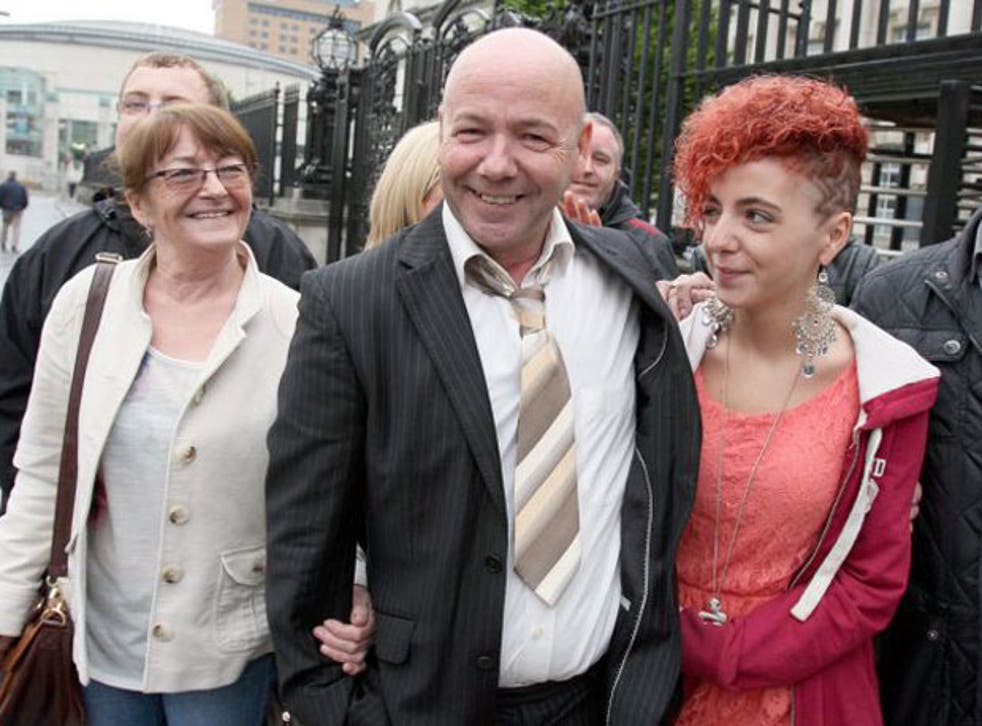 The last man handed the death sentence in the United Kingdom had his conviction for murdering a British paratrooper quashed today after telling a court he confessed at gunpoint after being subjected to waterboarding.
Liam Holden, now aged 58, was convicted and sentenced to hang for the murder of Private Frank Bell, an 18-year-old who had been a member of the regiment for just six weeks when he was shot in the head on patrol in West Belfast 40 years ago.
Mr Holden says he confessed under duress after being held by members of the Parachute Regiment for nearly six hours who subjected him to water torture, hooded him and had a gun put to his head.
His death sentence was commuted to life in prison by then Northern Ireland Secretary William Whitelaw and he served 17 years behind bars before being released on licence in 1989. The death penalty for murder was abolished in Northern Ireland in 1973, four years after the rest of the UK.
Mr Holden, a 19-year-old chef at the time of his arrest, said he was grateful that the decision was a quashing of a conviction rather than a posthumous pardon. "I am delighted after 40 years that the conviction has been quashed, I am just sorry the parents are not alive to witness it," he said.
He claimed that he was pinned to the floor by six men, a thick towel was held over his face and soldiers started pouring water on it. "What the soldiers did to me...water torture, hooding, putting the gun to my head, no one will ever get a real feeling of what it is like, it is like a slow drowning sensation."
The technique was honed and used later by the CIA during the waterboarding of al-Qa'ida suspects. The US administration of George W Bush claimed that it did not amount to torture.
The Criminal Cases Review Commission referred the case to the court of appeal in Ireland in 2009 because of concerns about the reliability of his confession. Detailed reasons for the referral were included in an annex to the report which was not given to Mr Holden or his defence team. No paratrooper has been publicly named as being involved. Mr Holden's defence team are now seeking access to the papers.
Patrick Corrigan, Northern Ireland programme director of Amnesty International, said: "Torture is a crime under domestic and international law and we must now see action from the UK authorities to investigate and hold to account those alleged to have carried out and authorised the use of waterboarding and other forms of torture in Northern Ireland."
Register for free to continue reading
Registration is a free and easy way to support our truly independent journalism
By registering, you will also enjoy limited access to Premium articles, exclusive newsletters, commenting, and virtual events with our leading journalists
Already have an account? sign in