Locals fear that 'Croydon cat killer' may start attacking humans
Gruesome killings of pets could not have been by foxes, say experts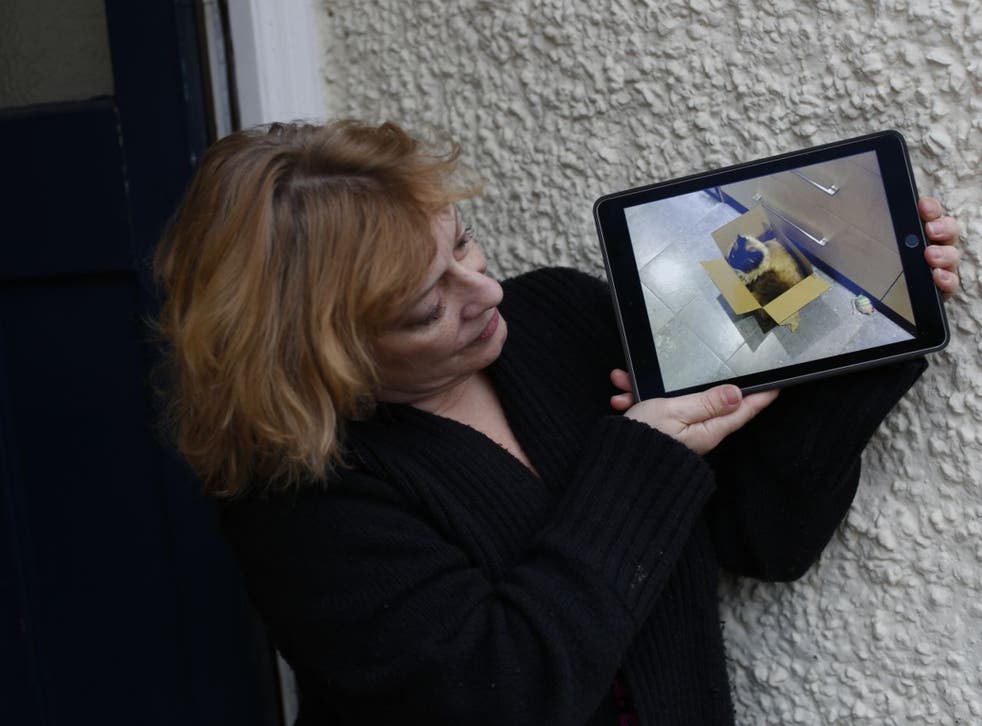 At first they thought it was a rogue fox – which was gruesome enough, given that the victims were cats being killed, mutilated and left for their owners to find the morning afterwards.
Now, however, an even more sinister possibility is being considered: that on the suburban edges of south London, around Addiscombe, Croydon, and West Norwood, a human killer is stalking the streets at night, preying on people's beloved pet cats.
Local newspapers have started writing about the "cat ripper of Croydon" and local police are investigating what they refer to as "incidents related to criminal damage".
A cat rescue centre, meanwhile, is appealing for anyone finding a cat that has been decapitated, eviscerated or had its tail cut off to contact them, so forensic evidence can be found and the killer caught. And in streets like Dalmally Road, Addiscombe, cat flaps are being firmly locked at night.
"It's absolutely horrific," says Nadine Dutton, 55, a civil servant who lives there. "There is a lunatic out there with a knife. The police have got to stop this person. He is really, really dangerous."
Her four-year-old tabby Zeph wanders nonchalantly round the lounge as we speak. There is no question of him being let out at night now, even if it means Mrs Dutton or her husband John, 60, having to rise every morning at dawn to let Zeph out. "He's the world to us, like our third child. I can't believe anyone could be cruel."
And yet that cruelty started almost on her doorstep.
On the night of 22 September, Mrs Dutton's next-door neighbour Penny Beeson fed the family's "timid, gorgeous" ragdoll cross Ukiyo, a companion to Oonagh, and watched him stroll through the cat flap. It was the last time she saw Ukiyo alive again. The next day a neighbour further along the street found Ukiyo deposited on her doorstep.
A grim-faced Mrs Beeson, 54, moves her thumb from her throat to the bottom of her belly. "He was cut from there to there," she says. "And his intestines were missing. When I found out what had happened to him, I just shook for the whole day."
Boudicca Rising and her partner Tony Jenkins, 51, of South Norwood Animal Rescue and Liberty, began investigating. A disturbing pattern soon emerged, involving about 25 incidents. First, about two years ago, a cluster of attacks on cats in the Addiscombe area. These, though, involved only woundings.
UK news in pictures

Show all 50
Ukiyo's death, said Ms Rising, 44, was the start of a full-blown killing spree. Shortly after Ukiyo, an as yet unidentified cat was found in Thornton Heath with a leg and its tail removed.
In mid-October, Wayne Bryant's cat Amber was found in Halfpenny Woods in Shirley. She had been decapitated and her tail was removed. On November 19, in West Norwood, another cat, Oscar, was found with the same injuries.
A week later, the severed tail of another cat was found a few streets away in Robson Road, West Norwood. Ten days ago, in Coulsdon, Missy was found with her head and tail cut off, and on Wednesday, the last victim – so far – was found decapitated in the neighbouring district of Thornton Heath.
Ms Rising will receive the results of the post mortem on the latest victim today. She is arranging for samples from Amber and possibly two other cats to be sent to a laboratory this week, in the hope that a human killer's DNA might be found on them.
She is adamant that the wounds could not have been inflicted on the cats by an attacking fox or a hungry animal scavenger.
"The wounds are not bite wounds," she said. "There are no chew marks. They are very clean, and obviously knife wounds. And besides, foxes don't routinely attack cats – it's the other way round."
She – and many other local cat lovers – fear an even more chilling escalation.
"All the serial killers of humans that have been studied," she says, "started by killing animals. Potentially, this is someone who will start attacking vulnerable humans.
"It is certainly possible that he could start killing humans. Everyone is worried about what this person could move on to. That is why it is so important that we get the chance to gather forensic evidence. This person must be caught."
People finding a cat that has been decapitated, eviscerated or had its tail cut off in the Croydon area can contact South Norwood Animal Rescue and Liberty via Facebook or 07957 830490.
Register for free to continue reading
Registration is a free and easy way to support our truly independent journalism
By registering, you will also enjoy limited access to Premium articles, exclusive newsletters, commenting, and virtual events with our leading journalists
Already have an account? sign in